Master Cattle Producer
Master Cattle Producer Self-Study Training Online
The Mississippi Master Cattle Producer Program is a comprehensive training in major beef cattle production topic areas. An Internet-based self-study version of the Mississippi Master Cattle Producer Program is available for online completion below. This self-study course is open to any producer interested in learning more at their own pace about improving production on their beef cattle operations.
The Master Cattle Producer program consists of training modules in eight beef cattle production subject areas. Links to these eight training modules are posted below. Beef cattle producers enrolled in the Master Cattle Producer program will complete about 20-24 hours of training which includes the following:
Beef Cattle Nutrition
Forage Systems
Beef Cattle Reproduction
Breeding and Genetics
Economics and Marketing
Herd Health and Handling
Beef End Product
Beef Quality Assurance
The Internet-based training features streaming video of speakers and slides (MCP training videos). Slides with scripts (MCP training materials), reference publications, and certification exams (MCP certification exams) are available for online viewing or download.
Producers must successfully review all course materials and complete the exams for the eight training topics listed above to be eligible for Master Cattle Producer certification. Participants can view online training modules and download training materials free of charge. Participants within the United States completing the program also have the option to receive printed course materials, a metal farm sign (image above right), Master Cattle Producer cap, and certificate of completion for a course fee of $75.00. To enroll in the program fill out the form below or contact Mari Quinn at 662.325.3516 or m.quinn@msstate.edu.
Mississippi Master Cattle Producer Enrollment Form
---
MCP Training Materials
Beef Quality Assurance (Temporarily Unavailable Online)
---
MCP Training Videos
Herd Health and Handling
Beef Quality Assurance (Temporarily Unavailable Online)
---
MCP Certification Exams
Beef Quality Assurance Exam (Temporarily Unavailable Online)

Publications
News
Success Stories
Beef
The people who know Virgil Walker look up to him. The Covington County native is a leader for his church and several local organizations. He loves his wife, his children, and his grandchildren, and he values his way of life.
"It's just in my blood to walk out and see a cow on my farm," he says on a humid, late-summer afternoon. "It's five generations, counting my son's kids. The one who's 9 or 10, I gave her a calf, and she wants to come every day to look at it. I believe she'll be the one to come and live on the farm. It would be rewarding for me. Where I'm living, I've been here for 50 years."

4-H Livestock Program, Volunteers, Beef
When third-generation cattleman Joe Davis was a teen, he had no idea his competition in the show ring would one day be his Extension agent in Union County.
Watch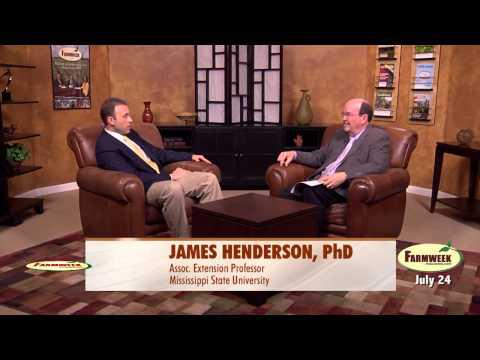 Farmweek
Thursday, July 23, 2015 - 7:00pm
Farmweek
Thursday, May 28, 2015 - 7:00pm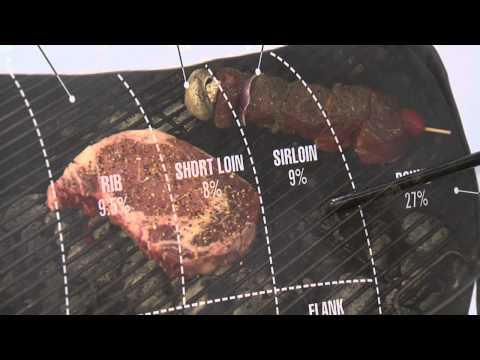 The Food Factor
Saturday, May 23, 2015 - 7:00pm
Listen
Slide Show View
Select any filter and click on Apply to see results
Contacts
Assoc Extension/Research Prof
Beef Cattle, Nutrition, Management