Feeder Calf Board Sales
The Mississippi Homeplace Producer Sale and the Cattlemen's Exchange Sales are auctions managed as board sales by marketing cattle while they are not on site. Each lot is represented by video or picture that is shown while that lot sells. The video or picture, along with a full description of each lot, are available to potential buyers and the general public prior to sale day.
The primary advantage of these sales is that they accommodate a large number of feeder calves that might not all be ready to ship on a certain day by giving the flexibility to arrange for future delivery. Another advantage is offering all cattle in load-lots made up of single or multiple consignments of uniform calves. These consignments are received from across the state and loads are assembled with regard to region and type of cattle. Pencil shrinks agreed to for these sales capture several dollars per head that would be lost in some other marketing scenarios. Other advantages include reduced handling and comingling prior to shipping and the ability to establish a reputation that could bring the same buyer year after year, willing to pay more for calves from producers whose cattle have performed well in the past.
Health management and preconditioning are always among the primary concerns with these types of sales. Consignors are encouraged to complete Mississippi Beef Quality Assurance training. These sales do not require a single preconditioning and vaccination protocol. However, calves that have been managed similarly will be grouped in the same load. For example, consigners who have vaccinated with the same products and preconditioned their calves for a similar amount of time will be grouped together and represented as such in the sale.
For the integrity of these sales, all cattle must be represented accurately. Each consigner should remain committed to the sale after completing a consignment form. This commitment is not only to the management and buyers but, more importantly, to the other beef cattle producers who will be marketing in these sales. Please contact a representative of the Mississippi State University Extension Service, or Mississippi Beef Cattle Improvement Association, Mississippi Farm Bureau Federation, or Mississippi Cattlemen's Association to learn more about this marketing opportunity.
---
Previous Sale Results
2016 Homeplace Producers Feeder Calf Board Sale Results
The 9th annual Homeplace Producers Board Sale was held on August 1, 2016 at the Southeast Mississippi Livestock Auction in Hattiesburg, MS. Beef cattle producers from across the state marketed farm-fresh and assembled stocker cattle in 22 lots. The sale was broadcast live over the Internet by the Mississippi State University Extension Service.
This sale was a collaborative effort among producers, livestock marketers, Extension, Mississippi Farm Bureau Federation, Mississippi Beef Cattle Improvement Association, and the Mississippi Cattlemen's Association. With this type of auction format, cattle are not present at the sale facility. Video clips and descriptions of each load are posted prior to the sale, and broadcast during the sale for prospective buyers. This type of auction offers both the buyer and the seller flexibility in arranging future delivery dates.
Approximately, 1,365 head of cattle were represented in 22 loads varying in weight, type, and management. The sale generated over $1.3 million in total receipts. The cattle will be loaded at several different Mississippi locations through December 1st.
Sale Summary
The ninth annual Mississippi Home-Place Producers Feeder Cattle Board Sale was held at Southeast Mississippi Livestock Exchange in Hattiesburg, MS on Monday, August 1, 2016. 22 lots of cattle sold. Cattle were sold with a 2 percent shrink, unless otherwise noted, and a $0.10 slide. On the mixed lots, heifers sold 10 cents back of the steers.
Feeder Steers: Bulk Medium and Large 1 and 2:
2 pot-loads 800-899 lbs. 138.25-135.75;
6 pot-loads 700-799 lbs. 140.00 to 142.25;
1 pot-load 550 lbs. 154.00;
2 partial pot-loads 700-799 lbs. 134.00-136.00.
Mixed Feeder Steers and Heifers (steer prices listed): Bulk Medium and Large 1 and 2:
3 pot-loads 700-799 lbs. 138.00-141.50;
3 pot-loads 600-699 lbs. 150.75-142.40;
1 partial pot load 600 lbs. 125.00.
Feeder Heifers: Bulk Medium and Large 1 and 2:
1 pot-load 675 lbs. 137.00.
These sales have been successful in bringing together cattle producers and livestock marketers to improve the profitability of both sectors of the beef production chain. Since 2008, more than 27,600 head of cattle in 385 loads have been marketed in these board sales. Together, the receipts from these sales exceeded $24.9 million.​
---
Upcoming Feeder Calf Board Sale Information
2017 Cattlemen's Exchange Sale

Publications
News
Watch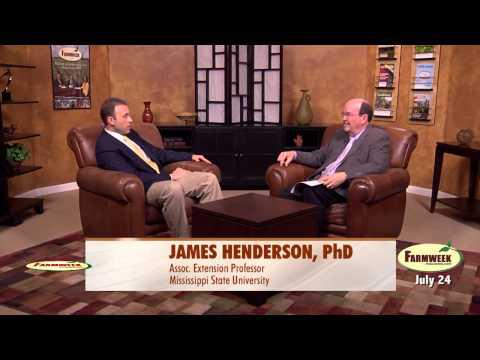 Farmweek
Thursday, July 23, 2015 - 7:00pm
Farmweek
Thursday, May 28, 2015 - 7:00pm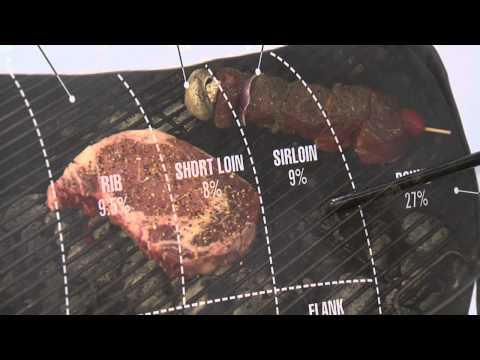 The Food Factor
Saturday, May 23, 2015 - 7:00pm
Listen