Beef Cattle Improvement Association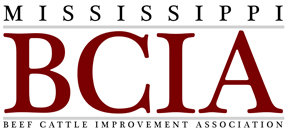 The Mississippi Beef Cattle Improvement Association (MBCIA) focuses on promoting performance records and encouraging good management practices while cooperating with other like-minded organizations to emphasize the economic importance of beef cattle production in Mississippi. MBCIA is a member of the national Beef Improvement Federation (BIF). Three Mississippians have served as BIF Board members in the last decade. MBCIA hosted the Beef Improvement Federation annual meeting for the first time in its near 40-year history in Philadelphia, MS in April 2006 and again in 2015 in Biloxi.
MBCIA brochure
MBCIA membership application
MBCIA by-laws
The MBCIA encourages the production and identification of genetically superior animals by purebred breeders and promotes the purchase and use of these animals by commercial producers through various sale offerings.
The annual MBCIA membership meeting is held in March on the evening before the spring bull and heifer sale at Raymond, MS.
---
MBCIA Software and Record Sheet Downloads

Publications
News
Success Stories
Beef
The people who know Virgil Walker look up to him. The Covington County native is a leader for his church and several local organizations. He loves his wife, his children, and his grandchildren, and he values his way of life.
"It's just in my blood to walk out and see a cow on my farm," he says on a humid, late-summer afternoon. "It's five generations, counting my son's kids. The one who's 9 or 10, I gave her a calf, and she wants to come every day to look at it. I believe she'll be the one to come and live on the farm. It would be rewarding for me. Where I'm living, I've been here for 50 years."

4-H Livestock Program, Volunteers, Beef
When third-generation cattleman Joe Davis was a teen, he had no idea his competition in the show ring would one day be his Extension agent in Union County.
Watch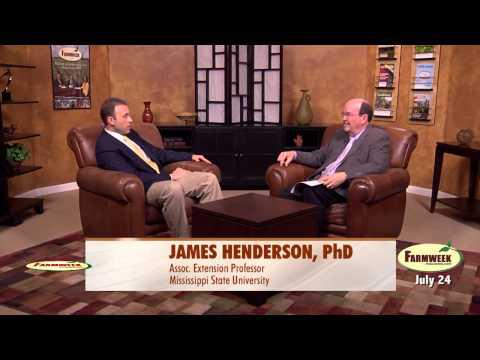 Farmweek
Thursday, July 23, 2015 - 7:00pm
Farmweek
Thursday, May 28, 2015 - 7:00pm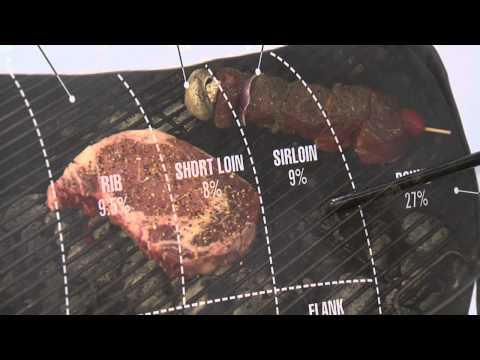 The Food Factor
Saturday, May 23, 2015 - 7:00pm
Listen
Slide Show View
Select any filter and click on Apply to see results
Contacts
Assoc Extension/Research Prof
Beef Cattle, Nutrition, Management