Mississippi Water Stewards
Our Mission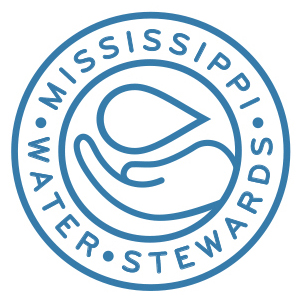 Mississippi Water Stewards (MSWS) is the state's first statewide, citizen-based water monitoring and education program dedicated to building the capacity in every major Mississippi watershed for citizens to understand local water issues, respond via monitoring if necessary, and lead local efforts to protect water resources through scientifically sound, actionable solutions.
What We Do
The Mississippi Water Stewards program serves three purposes:
Educating citizens about water issues in Mississippi and the world;
training citizens to use scientifically valid methods to gather credible water quality information using quality-assured protocols; and
building capacity in local communities to have a positive impact by using monitoring information for environmental education, waterbody restoration and protection efforts, and involvement in watershed stewardship.
Water Monitoring Certifications
MSWS offers three certifications in water monitoring:
Water chemistry monitoring is for testing physical and chemical characteristics of water, such as temperature, dissolved oxygen, alkalinity, hardness, pH, turbidity, and salinity (in coastal/brackish waters). Volunteers test these characteristics once a month.
Bacteriological monitoring is for detecting indicators of fecal contamination such as Escherichia coli (E. coli) and other coliform bacteria in water. Citizen monitors are trained in bacteriological sampling, plating, incubation techniques, bacterial counts, and water quality standards. Volunteers sample bacteria at least once a month, usually more frequently (weekly) during swimming season in recreational waters.
Biomonitoring is assessing the types of organisms (fish, macroinvertebrates, algae) living in a waterbody to determine its water quality. MSWS volunteers sample macroinvertebrates such as insects, crustaceans, snails, and mollusks living in wadable water to determine its water quality.
Click here to find out if Mississippi Water Stewards are active near you!
Why Citizen Volunteers & the Data They Collect Matter
Thanks to Pearl Riverkeepers and Coastal and Tombigbee River Basin groups, 75 certified MSWS volunteers have worked hard to collect 1,200 bacteriological and chemistry samples at 79 locations. This data paints a picture of general conditions at each site and is helpful for detecting sites with water quality that is lower than what it should be for its designated use (impaired water). This data can be given to the Mississippi Department of Environmental Quality for further monitoring and management to improve water quality.
Become a MSWS Citizen Monitor
Join our network of Mississippi citizens who care about the quality of our waters and want to contribute to protecting them.
Become a MSWS monitor in four steps:
Register for training under upcoming events.
Join the Zoom kick-off meeting (optional).
Complete the self-paced, online coursework for the monitoring types of interest.
Participate in the in-person workshop to demonstrate monitoring methods.
Collaborators
MSWS was developed around principles and practices of the Alabama Water Watch (AWW) program, and we fully acknowledge the decades of work poured into the infrastructure of that program. MSWS staff members are grateful for the collaboration with AWW and acknowledge its significant role in the development and implementation of the water stewards program.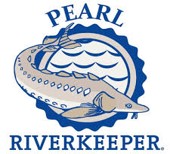 Publications