Constructing a Plywood Incubator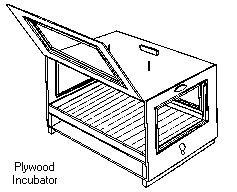 The following illustrations are designed to guide the reader through the construction of a small plywood and glass incubator that will accomodate about 100 chicken eggs.
Basic woodworking tools are required required for construction. Gather all equipment and supplies listed below together before starting construction.
The diagrams shown will guide the construction of the unit. Printed diagrams are shown in MCES Publication 1150, Avian Embryo that is available through your local County Agent Office.
Bill of materials
1 pc
5 pcs
1 pc
1 pc
1 pc
1 pc
1 pc
1/2"x4'x6' A-C Exterior Plywood
3/8"x3/4"x8' Pine
3/4"x1½"x13' Pine
3/4"x3¼"x4' Pine
1/2"x3/4"x8' Pine
1/2"x18"x27" rigid insulation board
18"x27" heavy duty aluminum foil
1 pc
4 pcs
4 pcs
2
2
2
1 pc
1/2"x30" semi-rigid plastic pipe
10"x20" single strength window glass
10"x14" single strength window glass
1½" roundwooden drawer pulls
metal drawer pulls (cup type)
2" hooks with eyes
8' felt weatherstripping 1/4"x1/2"
1 pc
2
1
1
2'
20"x27" - ¼" hardware cloth
vent covers - sheet metal
incubator electrification kit *
attachment plug
No. 18-2 flexible service cord
1
10
1 pr
1
1 pc
1 pc
duplex outlet for surface mounting
small porcelain knobs for heating element
4"x1" flat hinges
water pan - minimum 360 sq. in.
1/8"x16½' steel rod
3/16"x8' steel rod
Assorted nails and screws
Waterproof wood glue
*electrification kit composed of wafer thermostat with duplex outlet, pilot light, service cord, and 160-watt flexible glass-covered heating element.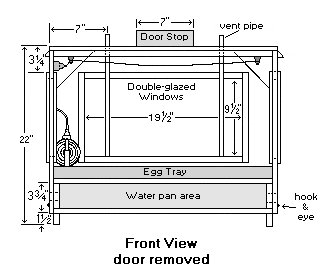 Publications
News
Watch
Listen
Tuesday, January 7, 2020 - 7:00am
Tuesday, January 29, 2019 - 7:00am
Contact Your County Office
Your Extension Experts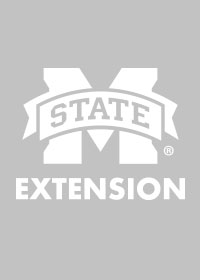 Asst Clinical/Ext Professor