Extension Matters: Volume 7 Number 3
Message from the Director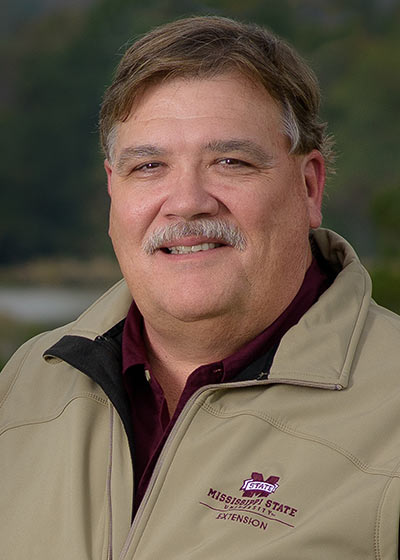 As we finish up the harvest season and State Fair and move into the holidays, Extension continues demonstrating its value to Mississippi.
We continue our mission of extending knowledge and changing lives even as old routines resume and new ones begin. Usually, this issue highlights the Swisher Sweets/Sunbelt Ag Expo Mississippi Farmer of the Year, and Extension continues to celebrate long-time sweet potato producer Joe Edmondson, who was appointed to the post for 2 years in late 2020. We told his story, available at http://msuext.ms/zjwy3, and Edmondson was honored in Moultrie, Georgia, at the Southeastern Swisher Sweets/Sunbelt Ag Expo. Check out Extension's social media feeds to see pictures from the event.
In this issue, other farmers from North Mississippi, including a corn producer, a soybean producer, and a peanut producer, explain the different ways Extension has impacted them, respectively, by supplying up-to-date information, providing agricultural damage assessments, and offering long-term support.
A Warren County Master Gardener and a Harrison County Master Floral Designer explain how their volunteer work with young people is making a difference in the southern part of the state.
The mayor of Marks, a town made nationally famous when Dr. Martin Luther King Jr. began the Poor People's Campaign there in 1968, explains Extension's role when community leaders began work to open a local grocery store. Also, the 2020 Outstanding Logger of the Year shares how Extension supports his business.
Finally, one Rankin County 4-H'er explains how 4-H positioned her to receive the prestigious Prudential Spirit of Community Award, and a former Humphreys County 4-H'er, featured in the first-ever issue of Extension Matters, checks in to tell us how 4-H set the stage for his continued professional success.
All these people—whether improving yields, serving their communities, or strengthening local economies—are improving their quality of life through Extension education. We continue our mission to better serve all Mississippians, and we hope the clients featured in this issue inspire you as much as they inspire us.
Sincerely,
Gary Jackson
Director, MSU Extension Service