Extension Matters: Volume 5 Number 3
Message from the Director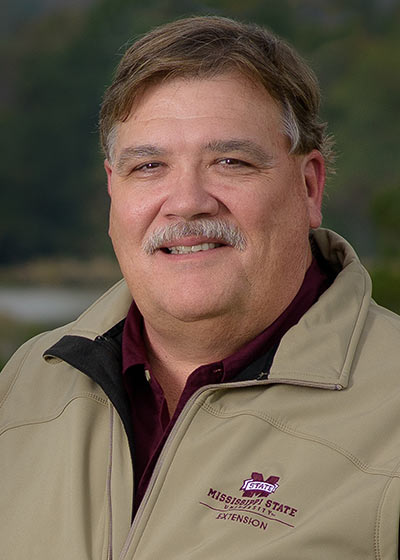 Extension's volunteers, clients, and 4-H'ers continue their efforts to make Mississippi the greatest state in the country, and Extension agents, educators, and staff remain committed to bringing them the research-based knowledge that improves their quality of life.
In this issue of Extension Matters, Mississippi Sunbelt/Ag Expo Farmer of the Year Ted Parker of Covington County tells how Extension instruction has improved his cattle operation's profitability. Also, Hinds County Master Naturalist Abby Braman shares how Extension's program enables her to increase conservation efforts to protect Mississippi's natural landmarks.
Master Gardeners from Lamar County are sharing their horticultural expertise across state lines, and a Madison County Master Gardener is educating metro Jackson communities about vegetable gardening. Adams County Master Gardeners are saving iconic crape myrtles in Natchez from the dreaded crape myrtle bark scale, and Natchez Mayor Darryl Grennell speaks to the numerous initiatives that Extension directs to improve his community.
The 2019 Rural Medical and Science Scholars program, led in June by Extension experts in health and wellness, included a Lauderdale County High School senior who received a scholarship to explore her interest in working in medicine. And a U.S. Marine Corps veteran tells how Extension's Veterans Horsemanship Program is helping him transition back to civilian life.
Finally, 4-H'ers are learning by doing in Extension programs, including Claiborne County 4-H'er Shandrea Jenkins, who is discovering the joys of helping others in 4-H. Also, Zion Johnson explains how his 4-H Co-op experience is preparing him for his own entrepreneurial career.
Even as these individuals are making their communities better, Extension continues its mission of extending knowledge and changing lives across Mississippi.
Sincerely,
Gary Jackson
Director, MSU Extension Service