Extension Matters: Volume 3 Number 3
Message from the Director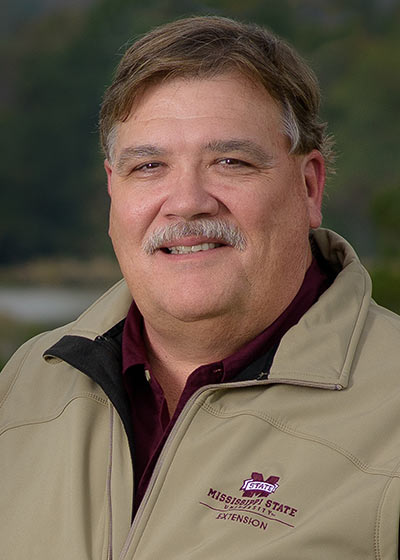 Our Mississippi State University Extension team continues to take on-and solve-the challenges our clients face, whether related to agriculture, natural resources, youth development, family and consumer sciences, or government and community development. I am very pleased with the contributions Extension faculty and agents continue to make in developing and delivering programs based on Mississippians' needs.
I also appreciate having the opportunity to serve as Extension director, and a major highlight of my day-to-day responsibilities continues to be hearing from clients who share how Extension works for them. These comments, several of which are highlighted in this issue, show Extension's continued impact through educational programming and local service.
One Northeast Mississippi row-crop farmer shares how Extension gave him the tools he needed to destroy the wild hogs eating his soybeans, while a private well owner and a housing manager explain how Extension assistance has allowed them to enhance their home safety. Also, a longtime Master Gardener volunteer gave back to Extension, in honor of his late wife, by providing a generous donation that will benefit the program throughout the state.
Additionally, a 4-H family that participated in the 2017 Dixie National Sale of Champions talk about how livestock competitions are shaping them for future success. Another 4-H'er, who excels in 4-H expressive arts projects, developed a photo essay to share the 2017 4-H Photo Safari with you. Finally, two fathers explain hoe Extension inspired each of them to give back to the organization by becoming 4-H volunteers.
It's what Extension is doing in the field that resonates with our clients. They know our local Extension agents, and they know many of our Extension specialists and faculty members. The work they do is making a difference. I believe Extension education is reinforcing our clients' initiative, self-determination, and leadership, and Extension, as it has been for more than 100 years, is the link between the people and the latest science-based research.
Sincerely,
Gary Jackson
Director, MSU Extension Service