What's New in Extension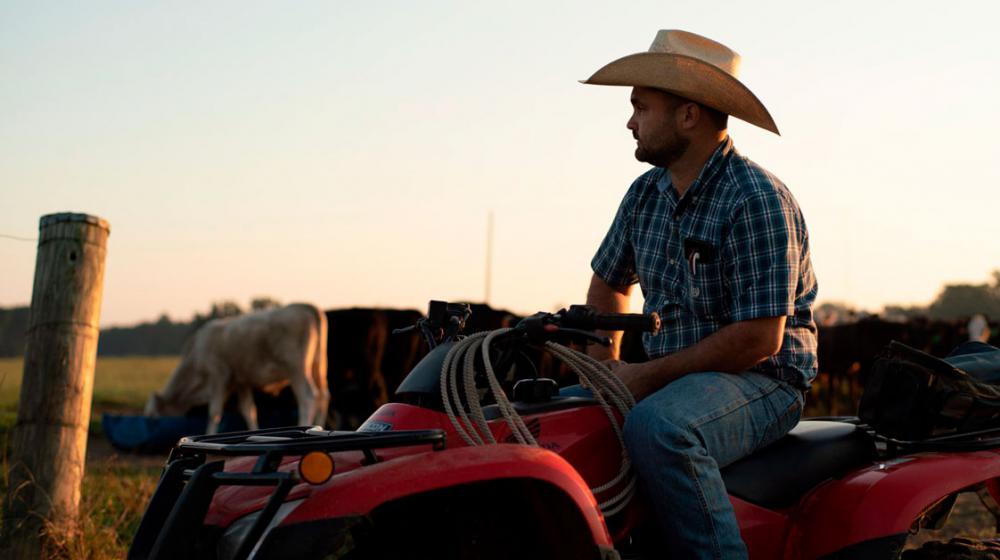 The Beef Quality Assurance Program is promoted by the National Cattlemen's Beef Association.
Extension partners to promote beef quality assurance program
Compiled by Leah Barbour • Photo submitted
When the National Cattlemen's Beef Association began organizing its Raising the Bar on Raising Cattle campaign to promote the Beef Quality Assurance program, association representatives asked the Mississippi State University Extension Service to participate.
Beef cattle specialist Dr. Brandi Karisch and Stone County Extension Agent Brad Jones have promoted the Mississippi Beef Quality Assurance Program for years, but this campaign represents their first efforts to bring that message to a national audience. Designed to raise consumer confidence, the Beef Quality Assurance Program emphasizes proper management techniques and commitment to quality to help producers use common-sense management skills. Check out Raising the Bar of Raising Cattle, The Right Way is the Only Way, Beef Quality Assurance: Certified, and Beef Quality Assurance: The Right Way.
---
Extension recognized in Gulf Guardian Award Project
Compiled by Leah Barbour • Photo by Jeanne Allen
Two Mississippi State University Extension Service associates, Renee Collini and Mikaela Heming, were part of a team that won a second-place 2019 Gulf Guardian Award for the development and implementation of Gulf TREE—Gulf Tools for Resilience Exploration Engine. Gulf TREE was created through the work of the Northern Gulf of Mexico Sentinel Site Cooperative, the Gulf of Mexico Climate and Resilience Community of Practice, and the Gulf of Mexico Alliance Resilience Team. Along with working for Extension, Collini and Heming also work with the Northern Gulf of Mexico Sentinel Site Cooperative and the Mississippi-Alabama Sea Grant Consortium.
A web-based, decision-support resource, Gulf TREE helps users narrow searches to find climate resilience tools for a variety of issues, including flooding, temperature shifts, sea-level rise, and precipitation changes.
---
First Ag leadership class graduates
By Leah Barbour • Photos by Kevin Hudson
Established in 2017 by the Mississippi State University Extension Service in partnership with the Mississippi Farm Bureau Federation, the Thad Cochran Agricultural Leadership Program trains agricultural advocates by building participants' professionalism and communication abilities. The first group of leaders (left) to graduate from the program in fall 2019 included Sean Boe of Moselle, Brett McCool of Bailey, Christian Good of Macon, Will Smythe of Leland, Noble Guedon of Natchez, Josh Miller of Yazoo City, Amanda Hudson of Wiggins, William White of Starkville, and Kirby Mauldin of Laurel.
The new cohort (right), to complete the program in 2021, features Alex Holtcamp of Crawford, Joseph Erickson of Madison, Jared Freeman of Forest, Tyler Anderson of Starkville, Hillary Ball of Oxford, Rebekkah and David Arant of Minter City, Cala Tabb of Eupora, Kayla and Matthew Poe of Pontotoc, Amanda Stone of Starkville, and Rob Baker of Leland.
---
Extension supports residents participating in U.S. Census 2020
Compiled by Leah Barbour • Graphic by Annette Woods
April 1, 2020, is Census Day for Mississippi, and households recently began receiving postcards about how to fill out the nine-question Census forms. Topics include age, gender, race, and ethnicity, and residents are responding online, by phone, or by mail.
The Mississippi State University Extension Service is partnering with the U.S. Census to promote this nationwide effort to count every individual in the U.S. Extension agents are sharing information about the importance of participating, and they're working with clientele to make sure everyone gets counted.
Participating in the U.S. Census has a large impact on daily life because the collected data determine federal program eligibility, government funding allocations, and political apportionment and districting.