Strong Bones, Strong Women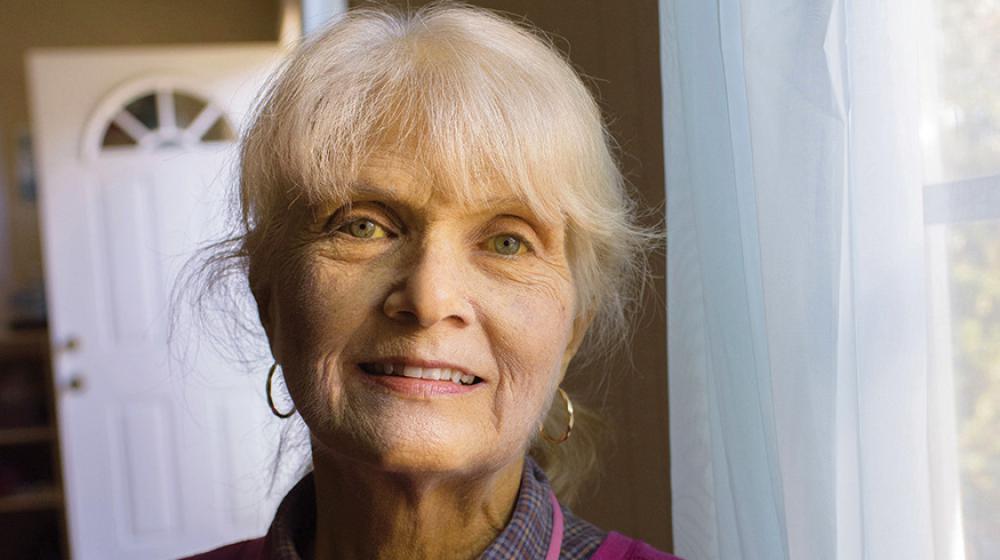 Pat Parker, fitness enthusiast
Extension program keeps Wiggins residents moving
People know they can maintain healthy, active lifestyles with regular movement, and women in Stone County have been following that advice for years.
When Barbara O'Hara moved to Wiggins from the Gulf Coast, she wanted to continue participating in an exercise class. She was delighted to find an announcement for the Strong Bones, Strong Women program in the local newspaper.
"I had been going to an exercise class, and I didn't want to give that up," O'Hara explains. "I've been coming to this class for about 10 years and recently had a hip replacement. I was in such good shape from this class that I didn't have any problems during recovery."
Judy Breland, a 30-year Mississippi State University Extension Service employee who has been dancing since she was a child, teaches two exercise classes every week in Stone County—one in Wiggins and one in McHenry.
"My mother was a dance teacher, so I've been dancing my whole life," she says. "When I was in college in Louisiana, I taught some dance classes. That's how I made my spending money. And once I graduated, married, and moved to Georgia, I taught a few classes there. It's always been something I've enjoyed."
While at a professional conference several years ago, Breland attended a training on the Strong Bones, Strong Women curriculum put together by Tufts University. She decided to pitch the idea of an exercise class to a few contacts in her county. She had no idea how popular the classes would be.
"Once they come, they keep coming," she says. "I've done this for about 15 years, except for right after Katrina. We took a break for a few months because we had a lot of damage here. When I started back up, some of my former students had moved, but new ones began to come."
She now has about 12 to 15 participants in each 1-hour class.
Wiggins resident Annither Rigsby says she is happy she recently discovered the class. After injuring her back 3 years ago, she wanted an alternative to pharmaceutical therapies. In November, her doctor gave her the go-ahead.
"I am trying to avoid having surgery and taking pain medication," Rigsby says. "I do aquatic therapy, but this class also helps me keep my weight down, which will help me avoid pain. I have more energy when I come to class, too."
Breland leads participants through several exercises, including stretches, arm raises, leg lifts, and light weight training.
"We always have a great time. We do some weight-bearing exercises, some stretches, and I throw a little ballet in the middle," Breland laughs.
The benefits go beyond the physical. Class members also enjoy the social element of the class.
"This is a great group of ladies," says Pat Parker, a member of the McHenry class. "You may come to class upset about something, but you leave laughing."
Most attendees are women, but, recently, a few married couples have begun attending together.
"These classes can help anybody maintain their mobility, flexibility, balance, and strength," Breland says. "The exercises can be modified to meet the needs of any participant."
All Extension-sponsored exercise programs require individuals to have written permission from their physician before participating.