Outstanding Logger of the Year
Fifth-generation logger recognized
Story by Susan Collins-Smith • Photos by Kevin Hudson
Logging is more than a job to Drew Massey. It's in his blood. He is a fifth-generation logger.
"My maternal grandfather and my father were both loggers when I was growing up," he explains. "I have been in the woods since I was in diapers, and I have always loved it. I helped my dad and my grandfather after school and during the summers."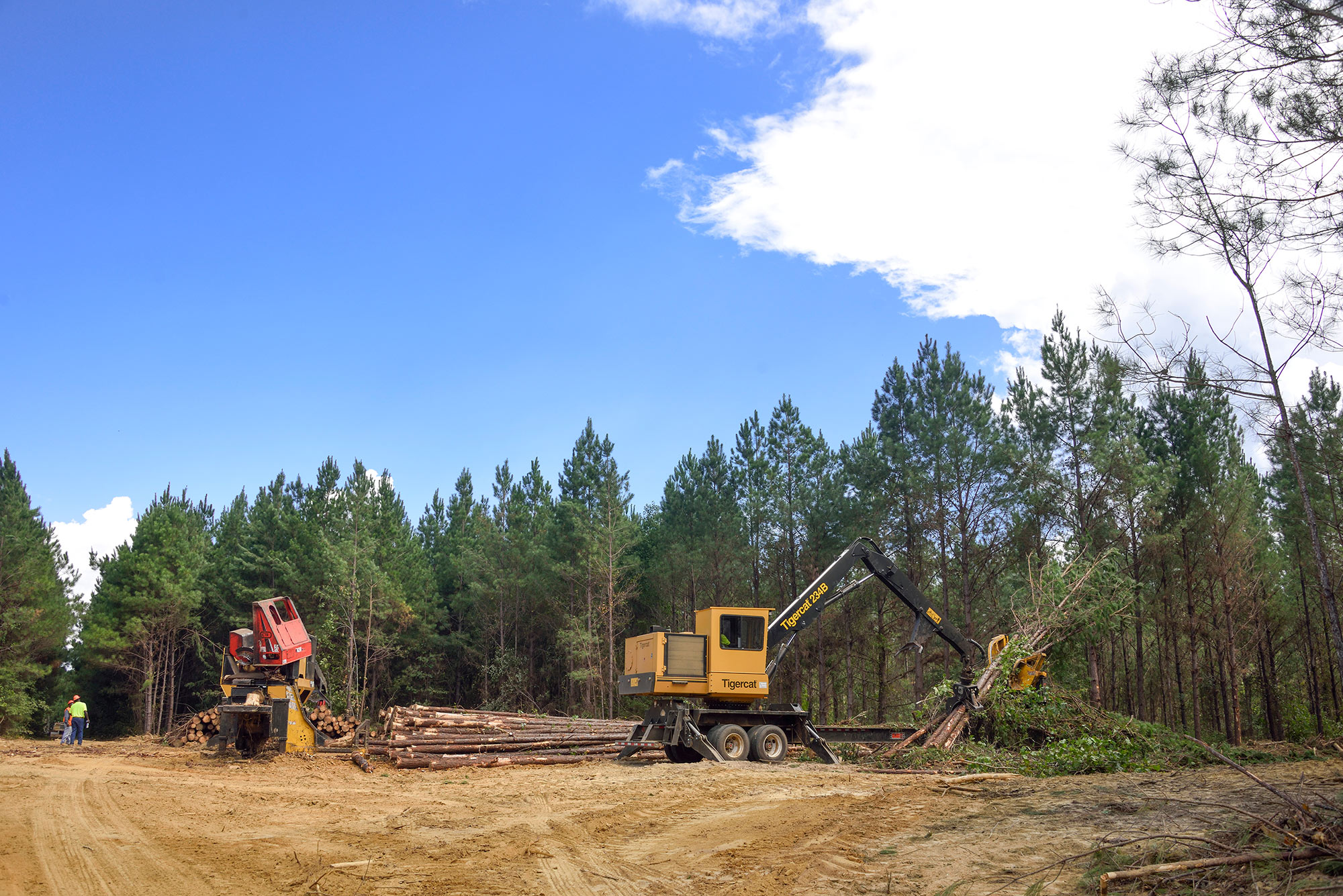 But his path wasn't a straight shot to the business. Massey earned his bachelor's and master's degrees from Mississippi State University in agricultural engineering technology.
His father insisted he be sure he wanted to go into the family business before he passed on college and other possible careers. After contemplating law school and working in sales with Waratah Forestry Equipment, he joined his father in the logging business. In 2012, he went into business for himself, establishing Massey Timber LLC.
He employs a 12-person crew and manages a fleet of equipment that includes two loaders, two delimbers, two tree cutters, a bulldozer, a grader, six company-owned trucks, and four contract trucks. They average 85 truckloads of logs a week, amounting to 2,300 to 2,400 tons of wood delivered to the mill, which is about average production for a crew of this size, Massey says.
He credits that crew for much of his success and his earning recognition as the 2018 Outstanding Logger of the Year from the Mississippi Forestry Association.
"I can't do everything myself, and I can't always be on a job site. God has blessed me with a great group of employees who know what they are doing. They are my backbone. And when I can't be out here myself, I know that everything is running like it should."
Drew Massey
Most days begin before dawn, with Massey arriving at a job site at 5 a.m. and the crew coming in at 6 a.m. The days typically end for the crew around 6 p.m. Some days, Massey jumps on a cutter or loader, filling in for an absent crew member. When he's not on the job site, he's in the office—routing trucks, managing equipment maintenance, dealing with truck regulations, working with equipment vendors, and paying bills. Some days, he's in the shop repairing equipment or out scouting potential job sites.
"You never know where the day may take you," he says. "My wife, Laura, helps me with the office side of the business. It would be hard to do it without her. She makes my life a lot easier."
The MSU Extension Service also is an important partner that Massey leans on for education and new industry information.
"The Professional Logger Manager program is how we keep our core education hours up-to-date and stay abreast of everything in the industry, like taxes and best management practices," Massey says. "Tax regulations change all the time, and classes on that are really helpful. If the Extension Service didn't offer the program, I'd have to go through a private company to get these things. It is definitely a cost- and time-saver for me."
Nominator Brad Joiner says Massey's operation exemplifies a successful logging business.
"Drew runs a fine logging site," says Joiner, a member of the Neshoba County Forestry Association. "He is top-notch in terms of safety and respect for the environment. His crew is trained on safety protocols, and they follow that training. You don't see any trash or oil spills out here. His equipment is in good operating condition, and his sites are properly cleaned up when they finish their work."