Hernando's City Clerk relies on MSU Extension
Hernando City Clerk Katie Harbin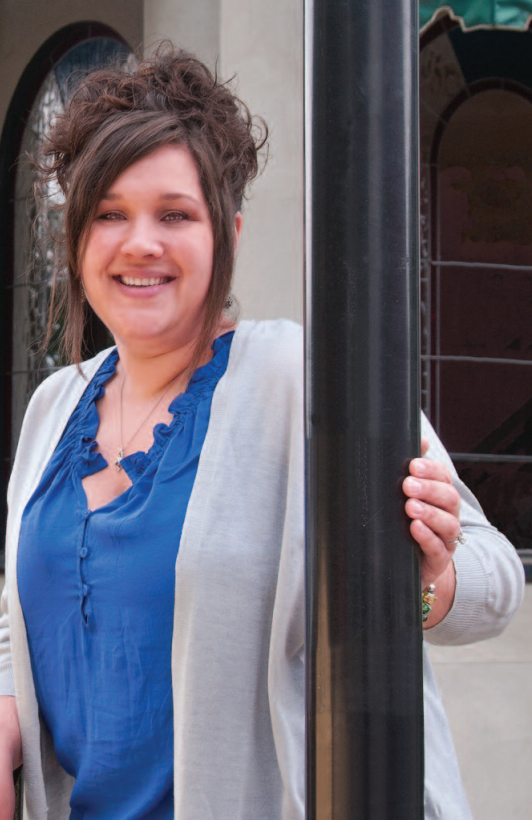 Hernando is the fastest-growing town in DeSoto County, but City Clerk Katie Harbin is part of a team at City Hall dedicated to maintaining Hernando's small-town appeal.
"I spend every day serving the people of Hernando, and I try to maintain that connection through my customer service," Harbin said. "From our workers to our buildings to our rules for planning, we all want to help Hernando keep its charm while providing access to all of the great amenities people are looking for."
Harbin began working for the City of Hernando in 2006 as an assistant bookkeeper. She immediately began a three-year training program provided by the Mississippi State University Extension Service Center for Government and Community Development. In 2010, she obtained her certification. The following year, she got her city clerk certification and was promoted from deputy clerk to city clerk.
City clerks take minutes and preserve records for the board of aldermen and the mayor; handle all of the financial records for the city, including the budget, everyday payables, and receivables; accept sealed bids and do bid procedures; and run city elections.
Harbin enjoys the variety of her day-today duties and said she learned how to do her job through training programs.
"The Extension Service provides a great program to help any clerk starting out get the knowledge they need to do the job and to keep up with all of the changing laws and procedures," Harbin said. "The training that I received with Extension has helped me greatly because I came in not really knowing much about the government side of how things work or what it would take to become a certified clerk. They helped me learn pretty much everything I do with my job.
"Other than calling other clerks, the Extension Service is my main source of help in getting answers to my questions and getting my training," she said.
Though she has not yet experienced everything her new job will require of her, Harbin said she was confident she could do it because of the ongoing training and strong support she receives from the MSU Extension Service.
"The best part of working with Extension is that they're there to help. I know that my main contact, Janet Baird, used to be a city clerk before working for the Extension Service. She knows where the clerks are coming from, and she knows what we need to know," Harbin said. "If there are any laws that are changing or any updates that change, she sends out emails to all of us to let us know what is going on. I know that I can just pick up the phone and call her and she will get back with me and help me in any way possible."
Harbin continues to access the education available through the Extension Service. She is currently working toward her master municipal clerk designation.
"I love the fact that there is the opportunity to advance, and that there is training made available to us," she said. "We're constantly learning and growing."
Sumner Davis, head of the Center for Government and Community Development, said everyone on his team is dedicated to supporting the state's community leaders, no matter how big or small the town may be.
"Our goal is to develop and build strong partnerships with agencies, institutions, organizations, and foundations that have a shared commitment to strengthening the well-being of Mississippi communities," Davis said. "We do that by supporting the work of local government officials, community-based organizations, state and local agencies, and businesses."
The center's mission also includes providing community leaders, organizations, agencies, businesses, and citizens with high quality, research-based information on economic and community development topics.
"From energy development workshops and information for small-business owners to 4-H citizenship programs, we are committed to helping Mississippians get the information they need to make positive improvements in their lives and communities," Davis concluded.
For more information about the MSU Extension Service Center for Government and Community Development, click here.