Development Direction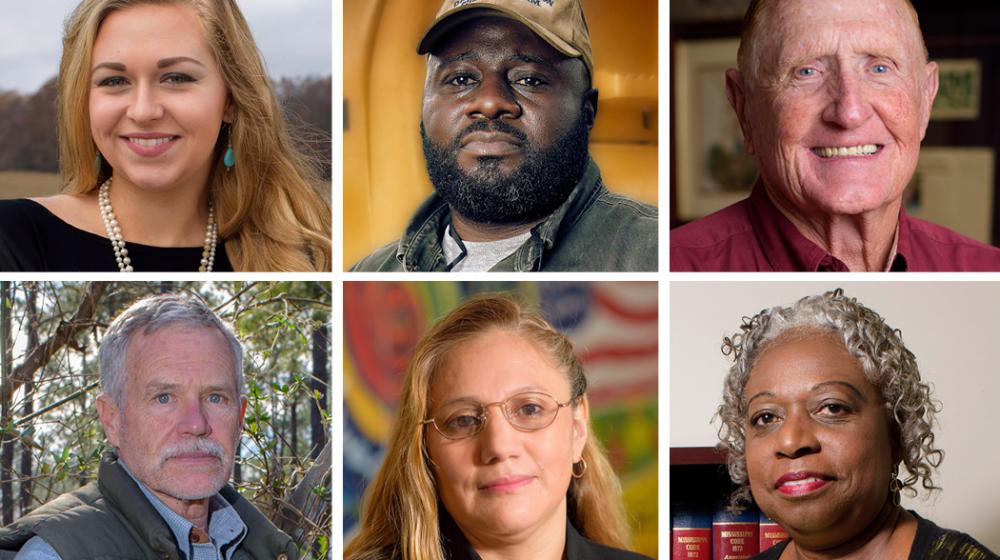 MSU Foundation Strengthens Avenue for Extension Giving
Story by Nathan Gregory • Photos by Kevin Hudson
Since joining Mississippi State University as a development officer nearly 2 years ago, alumnus Will Staggers has been hard at work cultivating private support for the MSU Extension Service.
In his role, Staggers leads efforts to secure private donations for Extension and the Mississippi Agricultural and Forestry Experiment Station, and he serves as assistant director of development for the MSU College of Agriculture and Life Sciences. His efforts bolster support for Mississippi State's ongoing capital campaign, known as Infinite Impact.
"Extension is valued statewide, and gifts to Extension extend the mission of Mississippi State University," Staggers says. "Extension specialists and agents work very closely with industry contacts in Mississippi agriculture, and producers of every crop grown in the state benefit from our specialists. This beneficial work resonates with prospective donors who want to help us advance our land-grant mission and assist Mississippians everywhere."
In recent years, private gifts have supported Extension programs like the Thad Cochran Agricultural Leadership Program—the premier educational development opportunity for emerging leaders in the state's agriculture industry—and the Mississippi Master Gardener program. Other programs and facilities benefiting from gifts include the 4-H therapeutic riding program, the Rural Medical Scholars summer camp, the Crosby Arboretum, a new termite-treatment training facility, and MSU's four Research and Extension Centers.
Fundraising efforts at MSU are thriving, and most contributions come through the MSU Foundation, which has raised in excess of $100 million each fiscal year since 2014. Most recently, Mississippi State exceeded $108.6 million in private support for fiscal year 2017.
The MSU Foundation provides opportunities for Extension clients to support the university with annual gifts and to plan future gifts through estates, trusts, and annuities. Donations may include stocks and bonds, property and timberland, and other options.
"My goal is to help prospective donors understand Extension and show them what their generosity can help us accomplish," Staggers said. "We want to show dollars at work, strengthen programs and facilities, and support our faculty and staff so they can be more effective in their endeavors."
There are many ways to support MSU Extension programming, and Staggers can provide assistance and answer questions about giving methods. Contact him at 662-325-0480 or wstaggers@foundation.msstate.edu. Gifts can be made online at http://msufoundation.com. More on the university's Infinite Impact campaign is available at http://infiniteimpactmsu.com.