Frequently Asked Questions RMS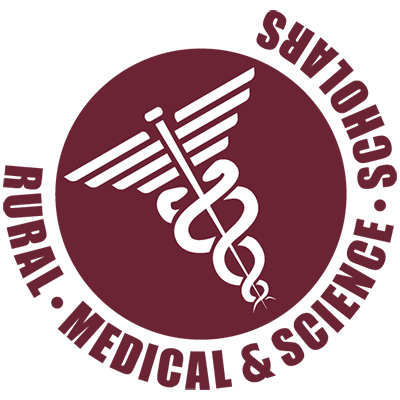 What will be expected of me?
A desire to learn and a willingness to put in the time needed to master a large body of knowledge in a small period of time. The information and concepts contained in the course work are not "difficult" for the caliber of student accepted into the program, but the volume of information is significantly more than a typical high school student is used to addressing. Remember, these are college classes and, during the summer, the same amount of information is conveyed as in a regular semester in about one-third of the time. You will need to spend more time than you are likely used to in learning and mastering the course content. That will include nightly study sessions and some study time on the weekends. Consider the fact that you have already been assessed as capable of performing beyond the level of the average college freshman and this is the same class they would take - you can do quite well, but you must be willing to put in the time.
Academically, what are some of the benefits of the Rural Medical & Science Scholars program?
The classmates in your courses will be fellow Scholars. For 2020 Rural Medical & Science Scholars, you will be meeting in a virtual space. Think of it as a new adventure! Faculty and staff go to extra lengths to make sure the scholars feel confident during the transition from high school to college.
I have really good grades, but my composite ACT score is 21 will you consider my application?
No, a 22 or above ACT score is a mandatory requirement. The Rural Medical & Science Scholars program is an intense and rigorous program that requires this level of academic performance to ensure academic success
Why will we be taking Introduction to Health Professions and Applied Public Health Sciences?
These courses are designed to help students better understand the connection between many areas we already address at MSU and health. We will offer lectures on principles of public health as well as virtual experimental learning like workshops from various departments, such as the College of Veterinary Medicine, Department(s) of Poultry Science, Biochemistry, Molecular Biology, Food Science, Nutrition and Health Promotion, Plant and Soil Sciences, and Industrial and Systems Engineering.
Scholars take Introduction to Health Professions from 8:00 am – 10:00 am. The Applied Public Health Science Class will incorporate a blended online/virtual delivery mode. One hour lectures and workshops will be scheduled after the 10:00 am class and practical experimental learning will occurr mostly in the early afternoon. This is an intense program and requires students to be present on a daily basis. Your counselors will have engaging relationship building activities, online study chat groups and will be facilitating an "on campus" virtual experience throughout the summer semester. These individuals will become your valued mentors and life-long friends. After acceptance in the program, you will receive a detailed calendar.
"Shadowing" doctors sounds awesome, please tell me more.
Since actual on premises shadowing will be prohibited during the coronavirus pandemic, virtual and simulation shadowing experiences will be incorporated in your learning experience. Also, Q&A sessions will be held with various medical professionals in primary medicine and some specialties. Either way, positive or negative, these learning experiences will help you determine your career choice, which is well worth time and money spent for both you and your parents.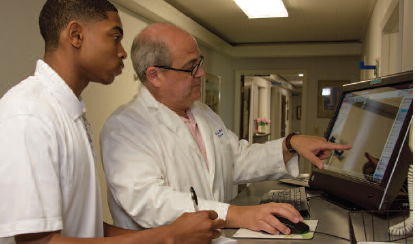 What makes Rural Medical & Science Scholars unique?
You will have a male and female counselor which will engage with you in online/virtual learning and provide mentoring throughout the program. The counselors already have several years' college experience and may have experienced similar classes, while also studying for the MCAT. Group and individual study sessions are mandatory and will be facilitated weekly to promote discipline and ensure good study habits. Likewise, valuable friendships are formed for years to come with counselors and scholars because of this component of the program.
Previous scholars learn that perseverance is key to succeeding, four weeks in summer school taking six college credits is no piece of cake. Even though this program will be online/virtual delivery, you will learn time management, leadership skills, interpersonal traits such as positive attitude, being respectful, compassion, having a kind spirit and being a good listener. These interpersonal traits are representative of one-on-one relationships that would be symbolic of a physician and patient relationship. Last but not least, you get to have fun while learning with Scholars in the Lab, Scholars in the Kitchen, Scholars in Research. The experience will look different than the previous RMS "on campus" experiences, you will pioneer a new adventure of college in a virtual setting.

You are also trained to be Junior Master Wellness Volunteers (JrMWV). This a community health education and volunteer leader training program offered through Mississippi State University Extension in partnership with the University of Mississippi Medical Center, (UMMC) and the UMMC/Myrlie Evers-Williams Institute. The JMWV's are compassionate teens focused on wellness and dedicated to serving their community. You are well-prepared to provide leadership through 4-H on health-related topics in your respective counties. This component of the program provides that all important community service requirement that is essential for the medical school application and likewise important to any career choice.
Where will I live?
The Scholars will live at home. Your "virtual roommate" will be another Scholar likely from a different part of the state based upon some of your living habits and preferences.
What about free time?
Yes, you will be busy with classes and studying but you will also have access to group activities that promote relationship building. So, what is the most fun? Hanging out with your new friends – a group of teens with similar long-term goals and interests, you will just see them in zoom meetings, interact with them in class discussion groups and enjoy texting in GroupMe and sharing experiences on Instagram!
What might I like the least?
Think of it as virtual college with a few additional rules. There will be mandatory study times facilitated by your counselors. The experience has been structured with the primary objective of helping you succeed. You may not always agree with how we have set that structure, but you will have an amazing experience!
What if I want to be gone for a day or an evening during the program online scheduled times?
You may not miss any part of the program, day or night unless an emergency. If accepted, you must commit to attend the entire program beginning May 31and ending June 26; failure to comply is cause for dismissal from the program. Your acceptance to this program is an honor and a privilege. It will truly be a summer to remember!
Are there exceptions for not attending class or scheduled events?
We recognize that our students often have many options available to them. Attending this program is a privilege and Scholars often need to make difficult choices. It is, as said earlier, a time demanding program and our primary goal is for you to do very well. Therefore, we require your total commitment. Full participation is mandatory.
What will I be responsible for financially?
The program fee includes tuition, textbooks, virtual learning tools and program application fee bringing the total to $2400.
Are scholarships available?
There are limited scholarships available, some are county specific. Limited scholarships will be available on a financial needs basis.
On the application form you ask if I am a member of 4-H. Is that a requirement or is there a preference in your selection for 4-H members?
No, you do not need to belong to 4-H and there is no preference for members. The program is supported by Mississippi State University Extension Service and our youth programs fall under the umbrella of 4-H. Extension's 4-H organization is committed to developing youth potential throughout our state and, therefore, serves as an appropriate umbrella organization for Rural Medical & Science Scholars. We need to know if you are a member for administrative purposes, but it has no influence in our selection process. Acceptance into the Rural Medical & Science Scholars program does not necessitate your active involvement in local 4-H programs or activities.
What if I can't get my transcript and ACT score from my school counselor due to unforeseen reasons?
Since most schools are closed, please email contact information below regarding your school counselor. Send the following contact information to jrh667@msstate.edu.
Counselor Name:
School Name:
Email:
Phone number:
Our staff can reach out to this person for a transcript and ACT Scores.
When will I hear if I am accepted into the program?
Application deadline extended to April 10, 2020.
We anticipate that acceptance letters will be emailed by April 24, 2020. Please provide an accessible email that can be used for program correspondence.
More questions?
Email Ms. Ann Sansing, program director, at asansing@fsnhp.msstate.edu or call her at 662-325-4043.

Publications
Publication Number:
M0980
Publication Number:
M1343
Publication Number:
M1917
News
Watch
Listen
Contact Your County Office
Your Extension Experts
Rural Medical Scholars Program Director/Community Health Coordinator