Rural Medical & Science Scholars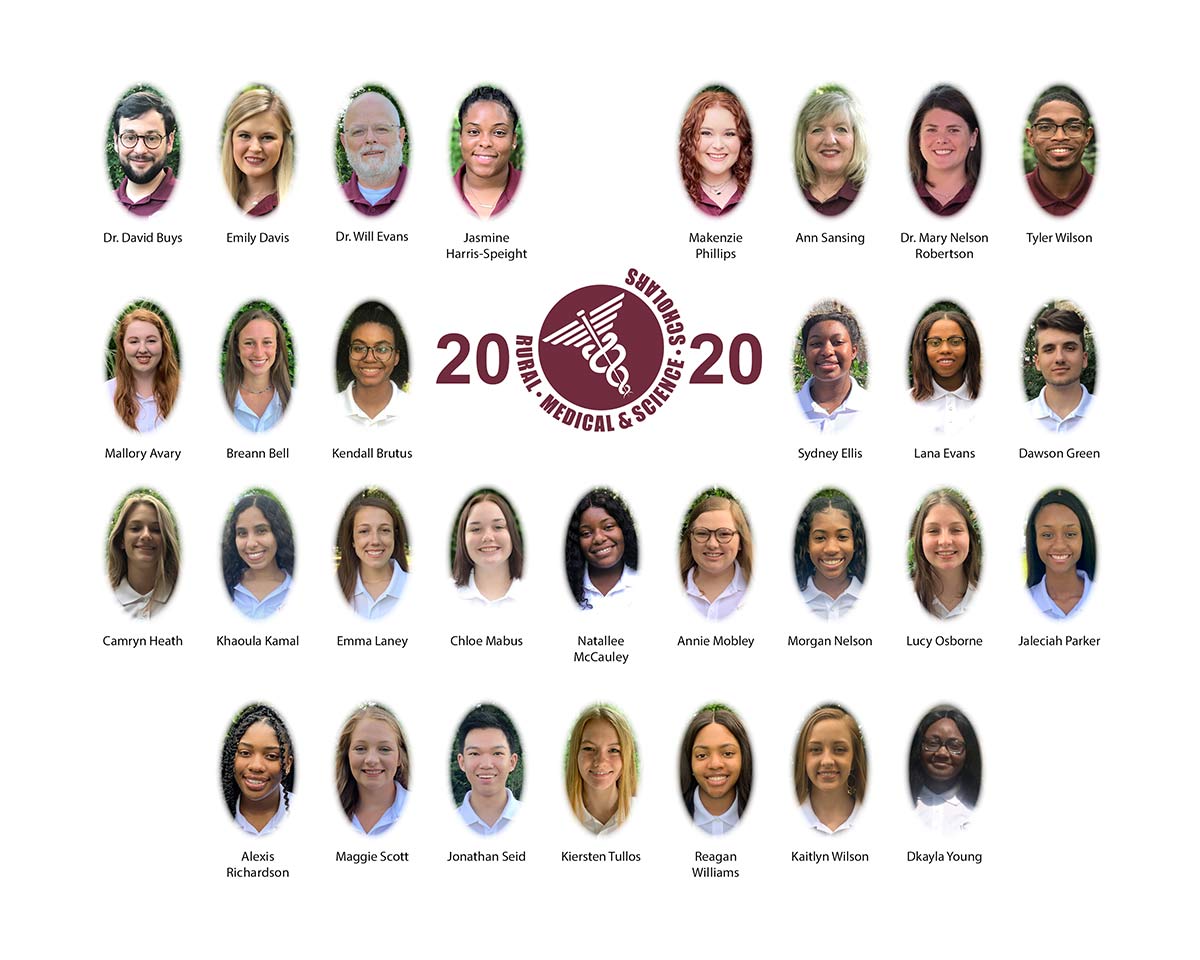 The Rural Medical & Science Scholars program helps rising high school seniors determine if they want to pursue health-related careers and shapes students' interest and understanding of medicine, health-related disciplines, and other STEM fields. The program aims to ensure a strong and passionate workforce for the long-term goals of improving Mississippi's economy and increasing access to healthcare.
Thinking about a health or science career?
Sonya Shipley-- Puckett, Rankin County
Ben Rushing-- Silver Creek, Lawrence County
Rising High School Seniors, this is your opportunity to stand in the role as a new pioneer as we move to online/virtual delivery! The Rural Medical & Science Scholars program structure will move to a 4 week summer online/virtually delivered program by Mississippi State University. Scholars will take two college-level courses (Introduction to Health Professions and Applied Public Health Sciences), thus earning 6 college credits. Rural Medical & Science Scholars 2020 is your year to be on the front lines learning about the Coronavirus Pandemic that has engulfed our nation. Robust lectures accompanied with engaging workshops in a virtual setting will allow you to explore public health and its connection to a career in health or science. You will experience many levels of health and science from afar, but still enjoy the social networking opportunities that will allow you to make lifelong friends with similar interests. This is an intense summer program, not just taking 2 courses online. There will be asynchronous and synchronous learning.
For a sneak preview of the exciting things that have been experienced from the "on campus" Rural Medical & Science program, check out the YouTube, "Rural Medical and Science Scholars Reel."

Publications
Publication Number:
M0980
Publication Number:
M1343
Publication Number:
M1917
News
Watch
Listen
Select Your County Office
Contacts
Rural Medical Scholars Program Director/Community Health Coordinator
Your Extension Experts
Rural Medical Scholars Program Director/Community Health Coordinator