Sweet Development: Holiday Baking With Toddlers and Preschoolers
During the holiday season, as parents we want to make special rituals with our children. One of those rituals may include baking cookies or the infamous gingerbread house with our toddler or preschooler. Parents will all agree that this is a difficult challenge, but the benefits are so important for their development.
Baking Builds Math Skills
Kids learn all kinds of mathematical concepts while baking. When they are helping to dump 3 cups of flour into a bowl, they are counting.
Baking Enriches Oral Vocabulary and Reading Skills
Explanation and reasoning is an excellent way to build vocabulary while reading a recipe. Learning to follow the steps of a recipe is an important reading skill that will translate later into your child being able to understand how to read directions of any kind.
Baking Introduces Life Skills
It builds self-esteem by giving kids the skills they need to feed and look after themselves as they grow.
Baking Develops Fine-Motor Skills
For young children, baking provides fun fine-motor practice. When holding a spoon, kids are developing and strengthening their pincer grasp (needed for writing). Also, when they are stirring, they are building hand-eye coordination.
Baking Promotes Social Skills
"Who is going to do what?" and "Whose turn is it?" are both critical social lessons that apply to all sorts of situations. You are still modelling turn-taking and waiting skills.

Publications
News
Success Stories
Select Your County Office
Related Links
Your Extension Experts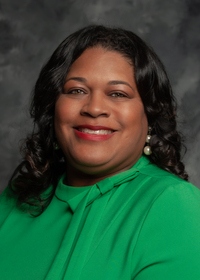 Director, Head Start & EHS Prg