Insect Identification Service
If you want to know whether those are termite swarmers or ants you just found in the house, or want to know what species of termite you have, you can send your sample to the MSU Extension Insect Identification Lab. Just place several of the insects in a small leak-proof bottle of ethyl alcohol and package for mailing. Be sure to include your contact information and information about the sample.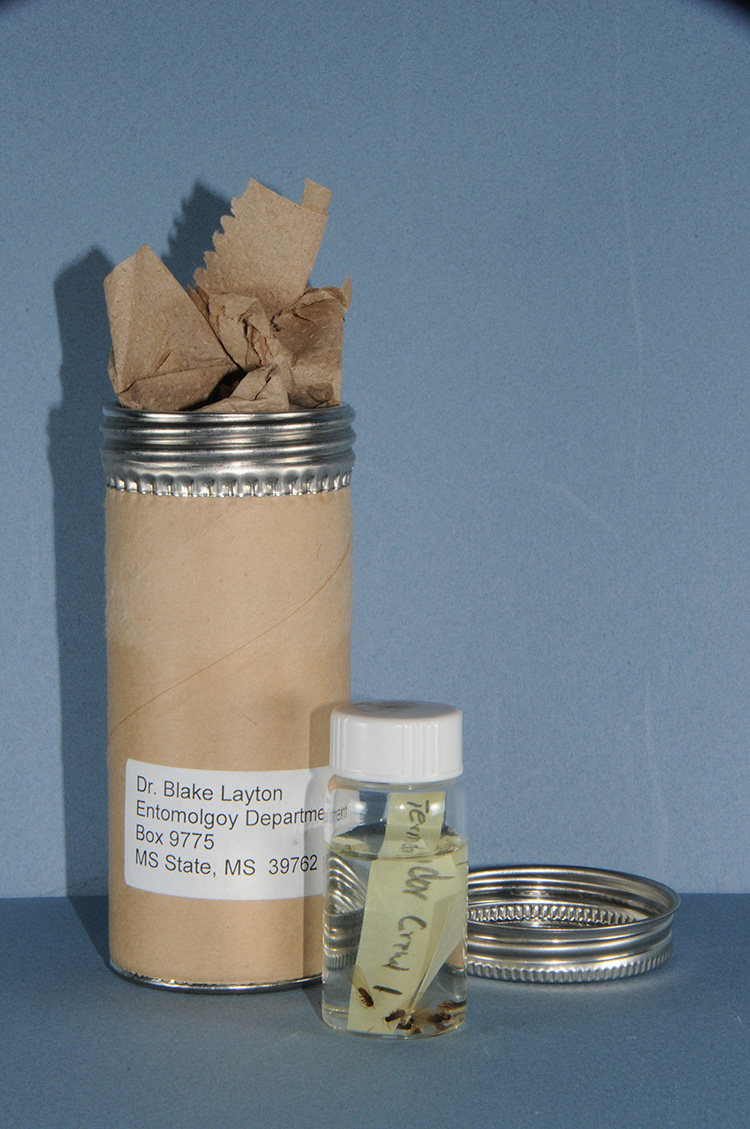 Mail to:
Extension Insect ID Lab
Box 9775
Mississippi State, MS 39762-9775
The Extension Insect ID Lab also provides identification and control recommendations for other types of insect pests.
There is no charge for insect identifications.
Find more information about insect identification on the MSU Extension Insect Identification section.
Note: We cannot identify termite workers to species by physical examination. If you want to know what species of termite you have, do not send samples that contain only workers. Be sure to collect some soldiers and/or swarmers. Soldiers or swarmers that are preserved in good condition can readily be identified to species. See the section on termite biology to learn how to distinguish workers, soldiers, and swarmers. Be sure to preserve samples in alcohol. Ethyl alcohol is best, but isopropyl alcohol will also work.

---
Dr. Blake Layton, Extension Entomology Specialist
Department of Entomology, Mississippi State University
Phone: 662-325-2960
Email: blake.layton@msstate.edu

Publications
Publication Number:
P2568
Publication Number:
P2765
News
Success Stories
Insects, Termites, Lawn and Garden, Insects-Pests
A dream of the Mississippi Pest Control Association and the Mississippi State University Extension Service is coming true after more than 20 years, thanks to a generous donation by one of Mississippi's oldest pest-control companies.
Watch
Listen
Tuesday, May 28, 2019 - 8:45am
Tuesday, March 19, 2019 - 7:00am
Monday, February 18, 2019 - 7:00am
Select Your County Office
Your Extension Experts