Termite University
Termite University is a recurring 2-day training event designed specifically for termite technicians, pest control company owners and managers and other members of Mississippi's structural pest control industry. (11 training hours)
Termite University is co-sponsored by the Mississippi State University Extension Service's Structural Insect Management Program and the Mississippi Department of Agriculture's Bureau of Plant Industry in cooperation with the Mississippi Pest Control Association.
Location:
Class Room Training: Bost Extension Conference Center, Mississippi State University

Day 1 classes begin at 10:00 AM in Theater of Bost Conference Center

Field Training: Redd Pest Training Facility at MSU Horse Park

Training facility is approximately 5 miles from Bost Extension Center
Benefits of attendance:
Recertification for wood-destroying insect category
Training for new technicians
Training enhancement for experienced technicians, managers and owners
Training for persons preparing to take structural insect pests licensing or permit exams
Topics Covered
Termite identification and biology
Termiticide testing methods
Termite treatment regulations
Lab specimens for ID practice
WDIR Inspections and Reporting
Pesticide safety
Tools and methods for control
Termiticide efficacy review
Types of construction and how to treat
Hands-on application demonstrations
Volume calculations and graphs
Formosan termites and drywood termites
Termite University Workshops, 2020
June 23-24, 2020
Begins: 10:00 AM June 23
Ends: 3:00 PM June 24
Location: Bost Extension Conference Center, Mississippi State University
Enrollment limited to 30 attendees
Registration Fee: $160, payable online by credit card or electronic check (includes on-site lunch on both days and continental breakfast on Day 2)
Hotel Rooms: Starkville has numerous hotels located near the MSU campus. Be sure to book rooms early as sporting events and other MSU events can result in limited room availability, even on weekdays.
Cancellation Policy:
Cancel 7 or more days before Day 1 of workshop to receive full refund.
May transfer registration to someone else up to Day 1 of the workshop (please email)
Email Mrs. Sherry McMullin: SMcMullin@entomology.msstate.edu
Future Termite University Workshops
Additional workshops will be held on an approximately quarterly basis throughout year.

Publications
Publication Number:
P2765
Publication Number:
P2568
Success Stories
Insects, Termites, Lawn and Garden, Insects-Pests
A dream of the Mississippi Pest Control Association and the Mississippi State University Extension Service is coming true after more than 20 years, thanks to a generous donation by one of Mississippi's oldest pest-control companies.
Watch
Listen
Select Your County Office
Contacts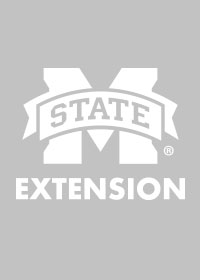 Administrative Assistant I
Entomology; extension insect identification; fire ants; termites; insect pests in the home, lawn and
Your Extension Experts
Entomology; extension insect identification; fire ants; termites; insect pests in the home, lawn and