Termite University
Termite University is specifically designed to provide training and recertification for termite technicians, pest control company owners and managers and other members of Mississippi's structural pest control industry. (11 training hours)
This training is co-sponsored by the Mississippi State University Extension Service's Structural Insect Management Program and the Mississippi Department of Agriculture's Bureau of Plant Industry in cooperation with the Mississippi Pest Control Association.
Termite University is normally offered on campus at Mississippi State University and at the Redd Pest Training Facility at the MSU Horse Park.
However, during this period of heightened Covid-19 concerns, Termite University training is only being offered as a multi-day webinar.
The webinar schedule is designed to allow participants to attend training during early morning, have time for work during the remainder of the day, and avoid excessively long periods of sitting at the computer screen.
Benefits of participation in Termite University Webinar:
Recertification for wood-destroying insect category
Training for new technicians
Training enhancement for experienced technicians, managers, and owners
Training for persons preparing to take structural insect pests licensing or permit exams
Topics Covered
Termite identification and biology
Termiticide testing methods
Termite treatment regulations
WDIR Inspections and Reporting
Pesticide safety
Tools and methods for control
Termiticide efficacy review
Types of construction and how to treat
Volume calculations and graphs
Formosan termites and drywood termites
Termite University Workshops, 2020
September 21-25, 2020 (Registration closes September 15)
Begins: 8:30 AM each morning, Monday-Friday
Ends: 11:00 each morning (or earlier for some sessions)
Enrollment limited to 40 attendees
Registration Fee: $60, payable online by credit card or electronic check
Be sure to provide the e-mail address where you want to receive the webinar.
Participants completing the webinar will receive a Termite University Training Certificate, a Termite University cap, and shirt patch, and a USB drive containing relevant publications and information. Participants will also receive recertification credit for Category VIIA/WDI, Wood-destroying Insects in Mississippi.
Cancellation Policy:
Future Termite University Workshops
November 2020: If there is sufficient need or interest another webinar will be conducted in November.

Publications
Publication Number:
P2568
Publication Number:
P2765
Publication Number:
P2568
Success Stories
Insects, Termites, Lawn and Garden, Insects-Pests
A dream of the Mississippi Pest Control Association and the Mississippi State University Extension Service is coming true after more than 20 years, thanks to a generous donation by one of Mississippi's oldest pest-control companies.
Watch
Listen
Select Your County Office
Contacts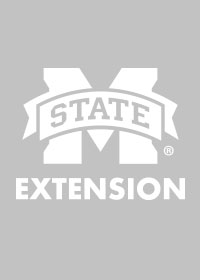 Administrative Assistant I
Entomology; extension insect identification; fire ants; termites; insect pests in the home, lawn and
Your Extension Experts
Entomology; extension insect identification; fire ants; termites; insect pests in the home, lawn and