AIM for CHangE Overview
Project Overview
MSU Extension has launched an initiative to help Mississippians battle obesity through a cooperative agreement with the Centers for Disease Control and Prevention.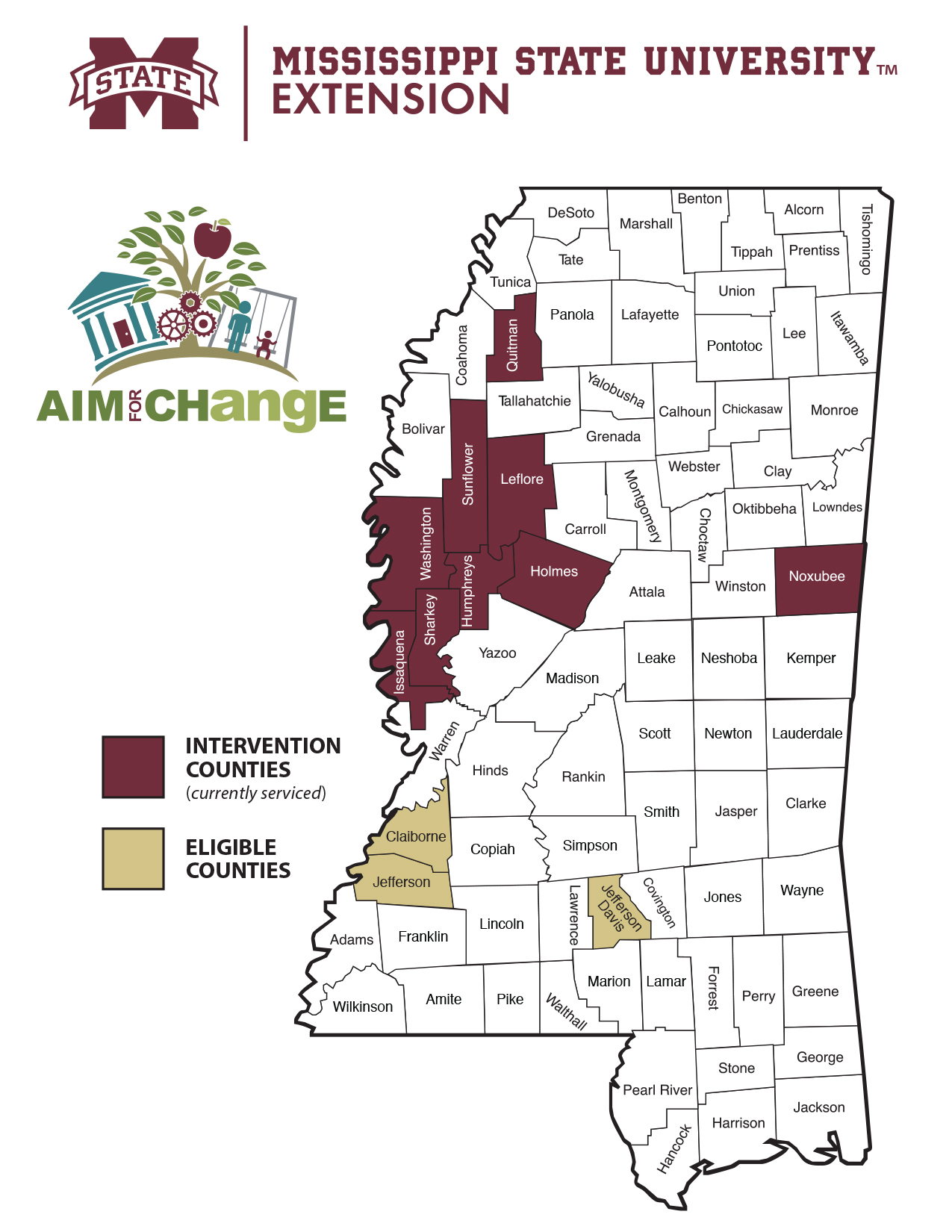 In 2018, the Centers for Disease Control and Prevention awarded Mississippi State University Extension $5.5 million as one of 15 High Obesity Program (HOP) grantees. Mississippi HOP, locally referred to as AIM for CHangE, currently serves 9 of 12 Mississippi counties with an adult obesity rate of 40% or greater: Sharkey, Washington, Issaquena, Sunflower, Humphreys, Holmes, Quitman, Leflore, and Noxubee. We work with local stakeholders who want to improve the health of their neighborhoods by making healthy lifestyles more accessible.
Our vision is for a healthy Mississippi that embraces active living and promotes food access.
Our mission is to prevent and reduce obesity using a combination of evidence-based strategies; a policy, systems, and environmental approach; and multi-sectoral, community-led partnerships.
We value collaboration, diversity, transparency, and personal agency.

Publications
News
Listen
Wednesday, December 25, 2019 - 7:00am
Wednesday, December 18, 2019 - 7:00am
Wednesday, December 4, 2019 - 7:00am
Select Your County Office
Your Extension Experts