AIM for CHangE Overview
Project Overview
MSU Extension has launched an initiative to help Mississippians battle obesity through a cooperative agreement with the Centers for Disease Control and Prevention.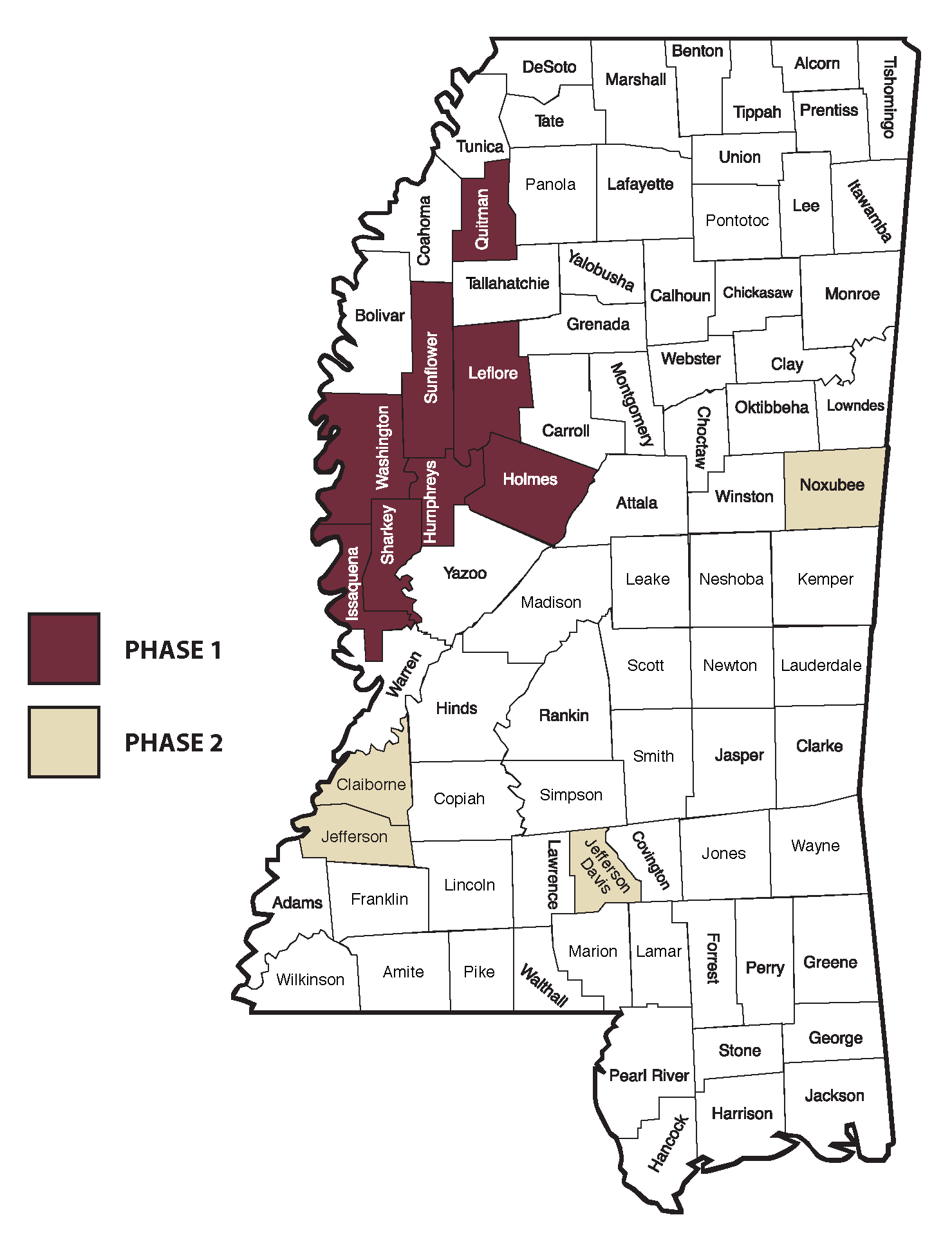 In 2018, the Centers for Disease Control and Prevention awarded Mississippi State University Extension $5.5 million as one of 15 High Obesity Program (HOP) grantees. Mississippi HOP, locally referred to as AIM for CHangE, currently serves 9 of 12 Mississippi counties with an adult obesity rate of 40% or greater: Sharkey, Washington, Issaquena, Sunflower, Humphreys, Holmes, Quitman, Leflore, and Noxubee. We work with locals who want to improve the health of their neighborhoods by making healthy lifestyles more accessible.
Our vision is for a healthy Mississippi that embraces active living and promotes food access.
Our mission is to prevent and reduce obesity using a combination of evidence-based strategies; a policy, systems, and environmental approach; and multi-sectoral, community-led partnerships.
We value collaboration, diversity, transparency, and personal agency.

Publications
News
Success Stories
Community, Food and Health, Food Safety, Health, AIM for CHangE, Coronavirus, Nutrition and Wellness, Natural Resources, Fisheries, Forestry, Forest Economics, Water, Wildlife
Four Extension experts named fellows in their disciplines
Four well-respected Mississippi State University Extension Service experts were recently named fellows in prestigious academic and service organizations.
Health and Wellness, Community, Health, AIM for CHangE, Coronavirus
Lexington coalition organizes food giveaway amid pandemic
When the Guardian (U.S. edition) released its article "In the poorest county, in America's poorest state, a virus hits home: 'Hunger is rampant'" in early April 2020, a local coalition in Holmes County had already organized to create a food pantry in Lexington.
Health and Wellness, Community, Health, AIM for CHangE, Coronavirus
The Lexington Food Pantry's food giveaways in Holmes County came together because of a group of dedicated volunteers, many of whom are part of the AIM for CHangE coalition in Lexington. Advancing, Inspiring, and Motivating for Community Health through Extension—AIM for CHangE—develops community-led groups that develop health solutions specifically for local residents.
Listen
Wednesday, December 25, 2019 - 7:00am
Wednesday, December 18, 2019 - 7:00am
Wednesday, December 4, 2019 - 7:00am
Select Your County Office
Related Material
Your Extension Experts