Mr. Mike Russell
Emmy-winning ag journalist Mike Russell is Farmweek's managing editor and co-anchor.
Mike is a long-time writer-producer-director whose work has been seen at some of the highest levels of the television world. He has years of highly creative and multifaceted experience in broadcast news, production, promotion, and online media development. He's been honored by the National Academy of Television Arts and Sciences (NATAS), the Colorado Broadcasters Association, the Public Relations Society of America, and the Telly Awards.
Before coming to Mississippi State University Extension, Mike anchored and reported for NBC affiliate WTVA. His investigative stories were seen regularly in a series of reports known as "The Mike Files." Previously, he was host of a radio show on the SuperTalk Mississippi radio network, and was emcee of the Tupelo Film Festival at the same time he was inaugural president of the Tupelo Film Alliance.
Earlier, Mike owned a video production company and worked on-staff at large-market TV stations in San Diego and Denver. At KCNC (Denver), he was part of a creative team that helped make the station number one in that Top 20 market for the first time in the station's long and storied history. And at KMGH, he was executive producer for the Heartland Regional Emmy Awards. He was also a member of the Denver chapter of the governing board for NATAS.
Over the years—like many across the spectrum at MSU—Mike has proudly worn a number of hats. He's been a producer, writer, director, editor, and cinematographer.
"I'm extremely grateful for the scope of my media experience," Mike says. "From traveling the country for PBS's MacNeil/Lehrer News Hour early in my career, to producing magazine shows for syndication, to shooting air-to-air footage from helicopters, every step has added depth to my skills as a professional communicator—and I'm happy to use those skills to deepen Farmweek's reach across the nation."
Mike has deep roots in Mississippi. Many in his family were born—and lived their entire lives—in the state.
"Both of my parents picked Mississippi cotton in their early years," Mike says. "Some of my fondest memories are their stories of farm life in the Magnolia State. Now, I get to use my skills to show viewers everywhere just how important farmers are to America. That's a responsibility I don't take lightly."
Mike is on Twitter at @FarmweekMike.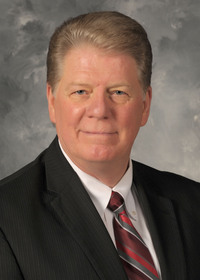 Title:
Broadcast Television Producer
Specialty Area:
Managing Editor/Co-Anchor of Farmweek (Agricultural Communication)
Mailing Address:
PO Box 9625
Mississippi State, MS 39762
Physical Address:
Bost Extension Center
Mississippi State, MS 39762

Select Your County Office
Shows