Information Possibly Outdated
The information presented on this page was originally released on June 17, 2013. It may not be outdated, but please search our site for more current information. If you plan to quote or reference this information in a publication, please check with the Extension specialist or author before proceeding.
Shoal Creek is superb vitex variety for state
Since it is June, the vitex have begun flowering, and these brilliant blooms are causing many gardeners and nongardeners alike to stop and take notice.
The flowering period for vitex begins in late May on the Gulf Coast and moves on up to north Mississippi in the following weeks. The main flowering period lasts up to six weeks, but flowering continues sporadically for the rest of the summer.
I get many calls in May and June with questions about the beautiful blue flowering shrubs we have at Coastal Research and Extension Center in Biloxi. I get to tell these gardeners about the wonderful qualities of the vitex.
The plant has tiny flowers that bloom in small clusters that come together to form larger arrangements. These arrangements, or panicles, can be up to 18 inches long and appear at the tips of branches and in the axils of the leaves. These plants are true butterfly magnets.
Flower color varies from lavender to lilac and pale violet. The color can even be a brilliant, nearly fluorescent blue. During the initial flush of blooms, the show of flowers may resemble a hazy blue cloud. On days when there is just the gentlest breeze, you can enjoy the blooms' delicate, slightly floral scent.
Vitex leaves are arranged opposite from the blooms on distinctly square stems. The plants grow in clusters, with five to nine finger-like leaflets radiating from a single point. When crushed, the stems and foliage smell sweet. The foliage is dark gray-green on top and bluish-gray underneath, and when mature, the leaves have slightly fuzzy bottoms.
An improved selection called Shoal Creek is worth searching for at garden centers and nurseries. This variety has a spring/summer flush of flowers that is more vigorous than others, and the flower color is a more intense and deeper blue than the regular species.
Vitex tolerates hot and dry weather extremely well, which makes this an outstanding small tree for Mississippi landscapes. It is typically sold as a multistem tree, and if left unpruned, vitex will eventually grow up to 15 to 20 feet tall and wide.
The tree tolerates pruning well and is easily maintained at 8 to 10 feet tall. Pruning actually encourages the development of a strong branching structure. Complete all pruning by late winter, as the flowers are produced on new wood or the current season's growth.
Plant your vitex in partial shade to full sun for best flowering performance. While they tolerate a wide variety of soil conditions and textures, they require well-drained soil. This plant suffers in highly organic soils that stay wet.
The native range of vitex is the low woodlands of southern Europe and western Asia. It was called chastetree in ancient Greece, as Athenian woman lined their beds with its leaves to remain pure during the feast of Ceres. Due to this inhibitive effect, it also is known as chasteberry and monks pepper.
Vitex was first introduced to the United States by settlers and has since become naturalized in the Southeast.
Vitex is a spectacular specimen plant in the landscape. It is particularly well suited to being grown in a large container near a patio or other outdoor living area, but be aware that it can attract heavy numbers of bees and other pollinators.
It can also attract the hummingbird to gardens and landscapes. So plant one today and sit back and enjoy the view.

Your Extension Experts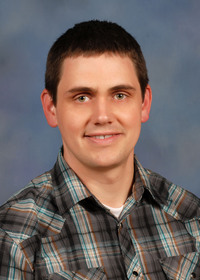 Assoc Extension/Research Prof