Information Possibly Outdated
The information presented on this page was originally released on September 28, 2020. It may not be outdated, but please search our site for more current information. If you plan to quote or reference this information in a publication, please check with the Extension specialist or author before proceeding.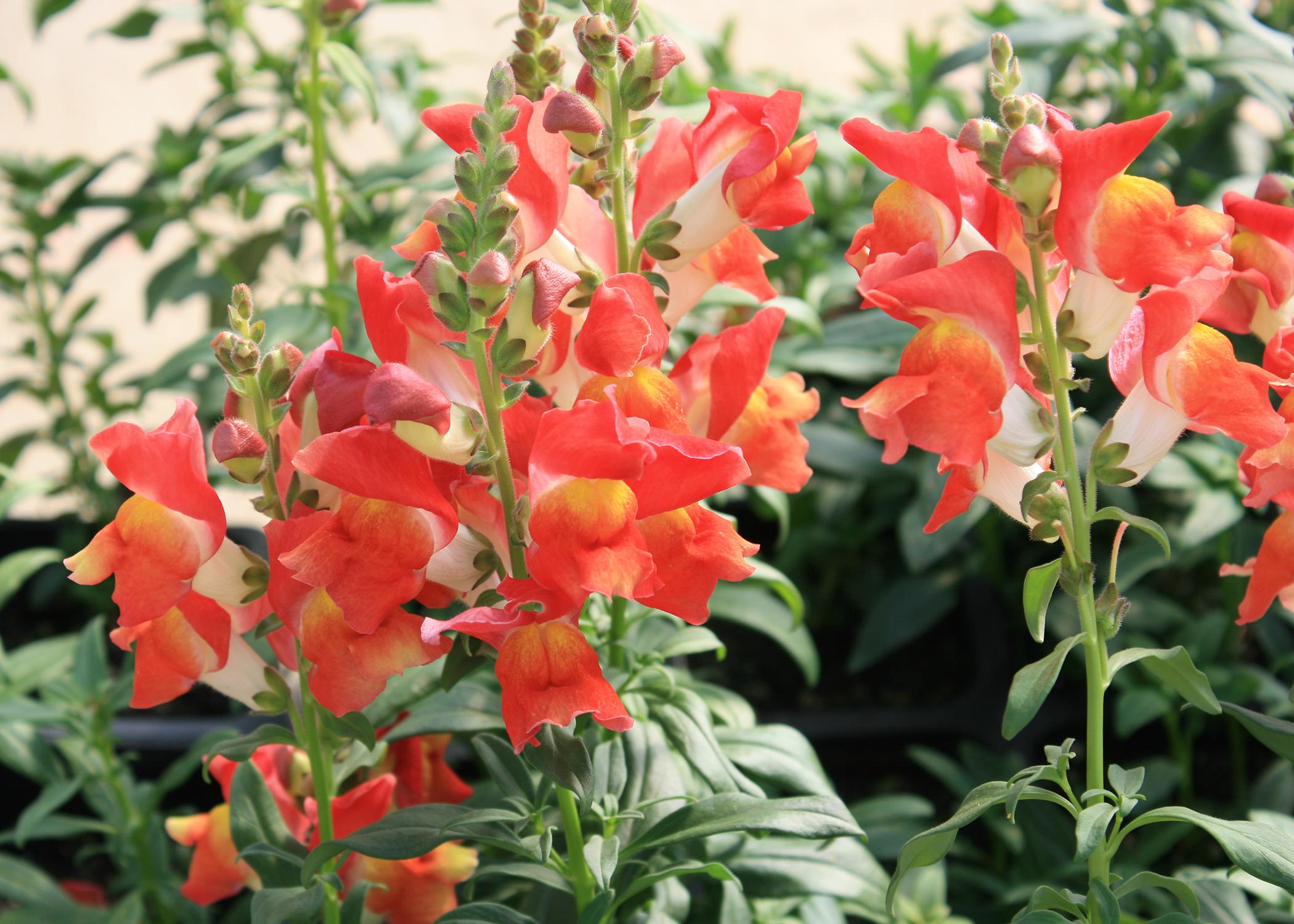 Use snapdragons for lively fall landscapes
I like growing snapdragons when the seasons shift to cool weather. The colorful flowers are like a floral kaleidoscope in the landscape.
Snaps -- my nickname for them -- are fantastic for the cool-season cutting garden. The vertical flower stalks add interest as the individual flowers line up neatly in tall bundles. And if you're really lucky, you can enjoy their soft, cinnamon fragrance on a calm, warm morning.
There are quite a few snapdragon series that are great choices for our Mississippi landscapes.
The Snapshot series features compact, full plants topped by closely spaced, crowded flower spikes. The flower spikes are big for the size of the plant, and sturdy stems support these big flowers.
These snapdragons grow to 10 inches tall and wide. The Snapshot snapdragon mix is a beautiful combination of soft pastels and bicolor flowers.
The Solstice snapdragon series is a great choice for landscape use. These plants grow up to 2 feet tall and have a good range of flower colors that includes red, rose, yellow and mixed colors. I really like the intense yellow-and-orange color combination of Solstice Orange Tricolor.
If you are a fan of double flowers, there are even snapdragons with this feature.
The flowers of the Twinny series are sometimes called butterfly blooms. Twinny Peach, an All-America Selections winner in 2010, has flowers in soft shades of peach, yellow and light orange.
While these are all great selections, I consider the Sonnet series as probably the most visible snapdragon we see in the landscape and my personal favorite.
The wide variety of colors in the series is one reason Sonnets are so popular. They grow up to 30-inches tall and display red, orange, yellow and white colors, with others in between. The plants produce multiple, tall flower spikes, which make them a perfect choice for use indoors as cut flowers.
Snapdragons are pretty easy to grow.
Keep the landscape bed or container consistently moist, but don't overwater. I like to feed my snaps with water-soluble 20-20-20 fertilizer once a month. You might need to deadhead fading flower spikes to keep the plants looking tidy. If you are using them for cutting arrangements, you've already taken care of the deadheading.
In my experience, snaps won't tolerate any extended freezing temperatures, but they will hang on through the winter in south Mississippi and provide good color in the cool fall and spring. In the northern half of the state, it's probably better to consider these as annuals for fall and spring color.
Not every garden center will have every variety, so call around to find out what selections are available in your area. One tip I will stress is to buy snapdragons when the plants have tight buds and just a little color peeking out. This will give you a longer, colorful display.
Regardless of variety, all gardeners I know who grow snapdragons in their landscape are not disappointed with them, and you will not be disappointed either.
Released:
September 28, 2020