The Story of Azaleas
Robert "Buddy" Lee, the inventor of Encore® Azalea, the world's best-selling reblooming azalea, has more than 30 years' experience in nursery management, breeding, propagation, and new plant development.
Buddy currently serves as Director of Plant Innovations for Plant Development Services, the introducers of Encore Azalea, the Southern Living® Plant Collection, and the new Sunset Western Garden Collection.
Buddy has been active in numerous horticultural groups and presently is serving as board member of IPPS-SR (International Plant Propagators Society – Southern Region) and of the Louisiana Nursery and Landscape Association. He is past president of The Azalea Society of America.
---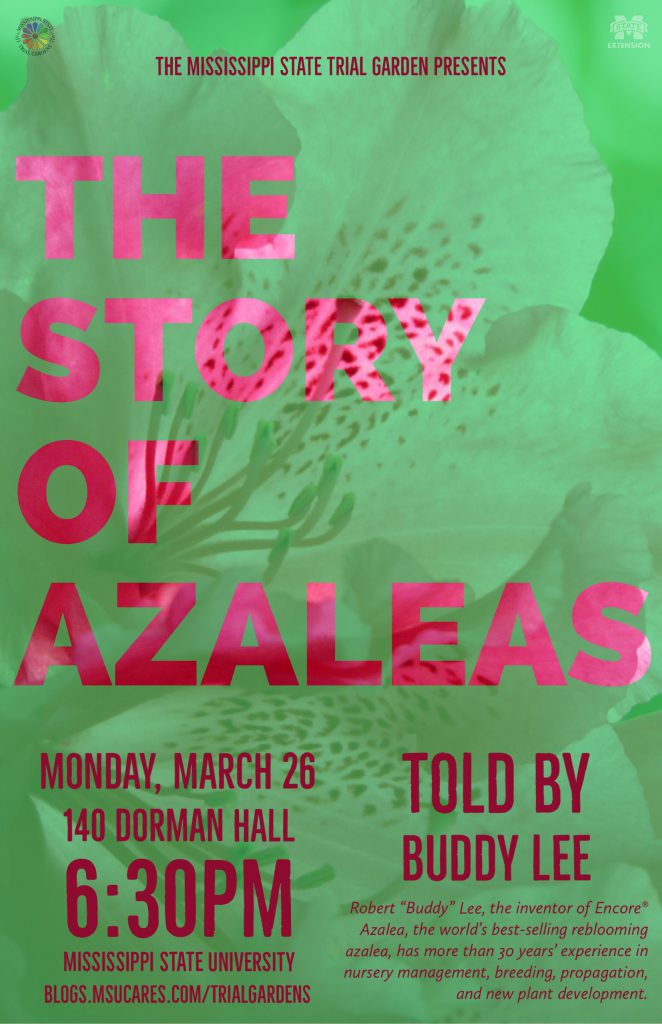 News
Filed Under:
The Story of Plants and People
Geoff Denny, an MSU Extension horticulturist, launched the storytelling series, The Story of Plants and People, hosted by the Mississippi State Trial Gardens. Monthly sessions cover such topics as azaleas, African crops in Mississippi gardens, and William Faulkner's Rowan Oak.
Select Your County Office