The Story of African Crops in American Gardens

Mohammed Bashir Salau specializes in African and African diaspora history. He teaches the African history survey—"introduction to African history" and "the history of Africa since 1800." He also teaches courses on Islam in Africa, and the history of slavery in Africa. His current research explores the history of slavery in nineteenth and early twentieth century West Africa, and specifically the use of slaves on plantations. He is also interested in investigating and highlighting the resources available for reconstructing the history of slavery in the Sokoto Caliphate, the largest state in West Africa in the nineteenth century. Dr. Salau is the author of The West African Slave Plantation (2011).
---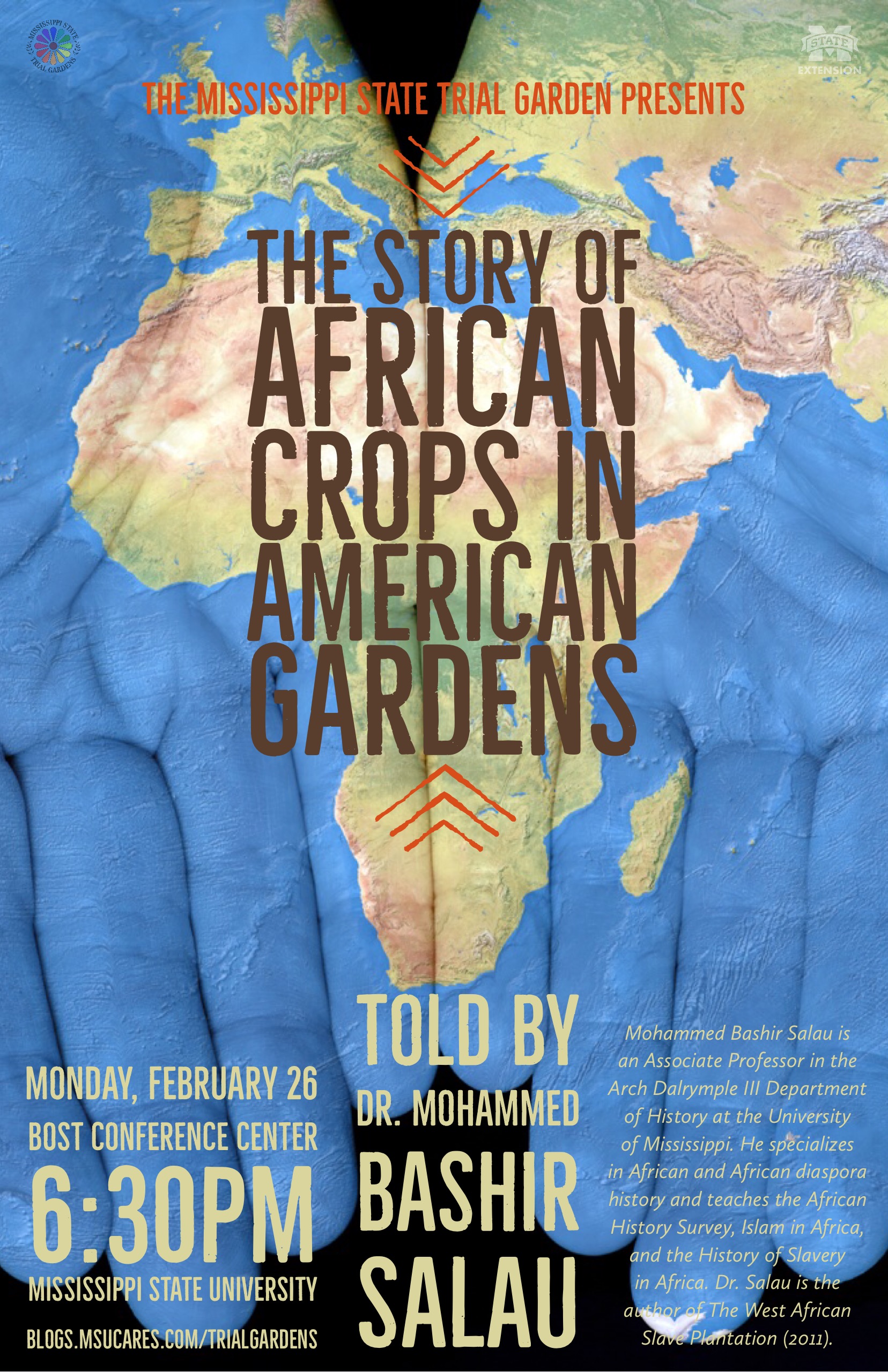 News
Filed Under:
The Story of Plants and People
Geoff Denny, an MSU Extension horticulturist, launched the storytelling series, The Story of Plants and People, hosted by the Mississippi State Trial Gardens. Monthly sessions cover such topics as azaleas, African crops in Mississippi gardens, and William Faulkner's Rowan Oak.
Select Your County Office