How to Season a Cast Iron Skillet
Cast-iron cookware should be seasoned before the first use and periodically throughout its lifetime.
(Photo credit: Jonathan Parrish)
Here in the South, a good cast iron skillet will never go out of style. Before using a new skillet, follow these steps to season it.
Preheat the oven to 350 degrees F.
Wash the skillet in warm soapy water to remove manufacturing residue.
Use a paper towel to apply a thin layer of vegetable shortening to both the inside and the outside of the pan.
Place the skillet upside down in the oven.
Place a sheet of aluminum foil on the rack below the pan to catch drips.
Bake for an hour.
Turn off the oven.
Allow the skillet to cool in the oven before removing.
Repeat this process 3-4 times and you will have a well-seasoned pan!
(Video credit: Jonathan Parrish)
For more cast iron tips and tricks, check out the 1-2-3 method from Michigan State University Extension!
Posted on:
September 12, 2018
Subscribe to Extension for Real Life
Fill in the information below to receive a weekly update of our blog posts.

Recent Posts
May is the ideal time to set out tomatoes and other summer vegetables in your garden. (Photo by Michaela Parker)
April 23, 2019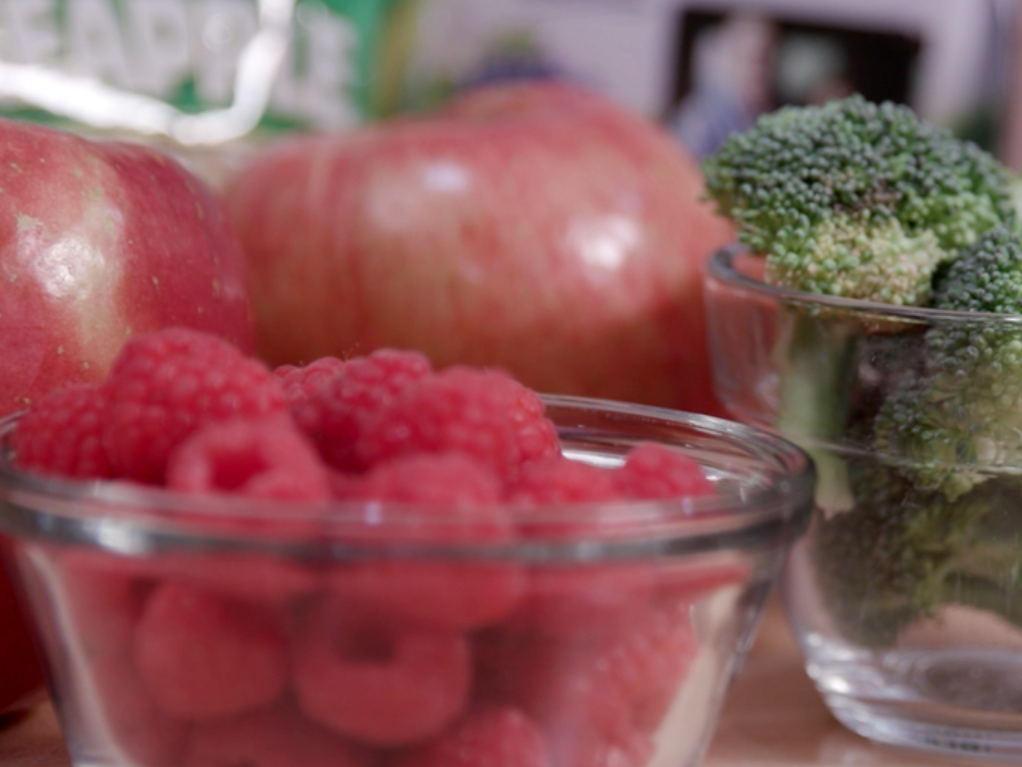 April 18, 2019
The right mix of plants will draw hummingbirds to your landscape, but they also appreciate supplemental feeders with easy-to-make sugar water nectar. (Photo credit: Canstock)
April 16, 2019