Rhubarb
Rhubarb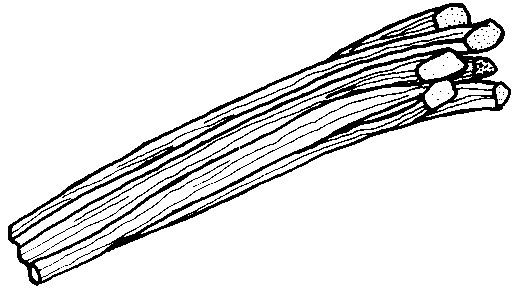 This cool-season perennial vegetable is not adapted to Mississippi's hot summers, wet winters, and clay soils. The plant may survive but will not thrive. Rhubarb grows best where summer temperatures do not exceed 75 degrees. Plants are subject to attack by a number of fungi, resulting in crown rot.
If you want to grow rhubarb, select a well-drained soil in a lightly shaded area. The shade reduces summer temperatures. Raised beds provide additional drainage, which may help reduce disease problems.
Set the large, fleshy crown in early spring so the bud is about 1 inch below the soil surface. Each plant needs 4 to 6 square feet of growing space.
Normally, harvest should not begin until the second or third year to allow establishment, but the plants might not live that long in Mississippi. Harvest by pulling the large outer stalks and leaving the small inner stalks to enlarge. Do not eat the leaf blade because it is poisonous. Following harvest, apply a small amount of nitrogen fertilizer around each plant. Mulch plants in late fall and again in early spring. Before growth starts in spring, apply a small amount of mixed fertilizer, such as 13-13-13, around each plant. If plants develop a flower stalk in summer, remove it at first appearance.

Publications
News
Watch
Listen
Contact Your County Office
Related Material