Information Possibly Outdated
The information presented on this page was originally released on June 15, 2020. It may not be outdated, but please search our site for more current information. If you plan to quote or reference this information in a publication, please check with the Extension specialist or author before proceeding.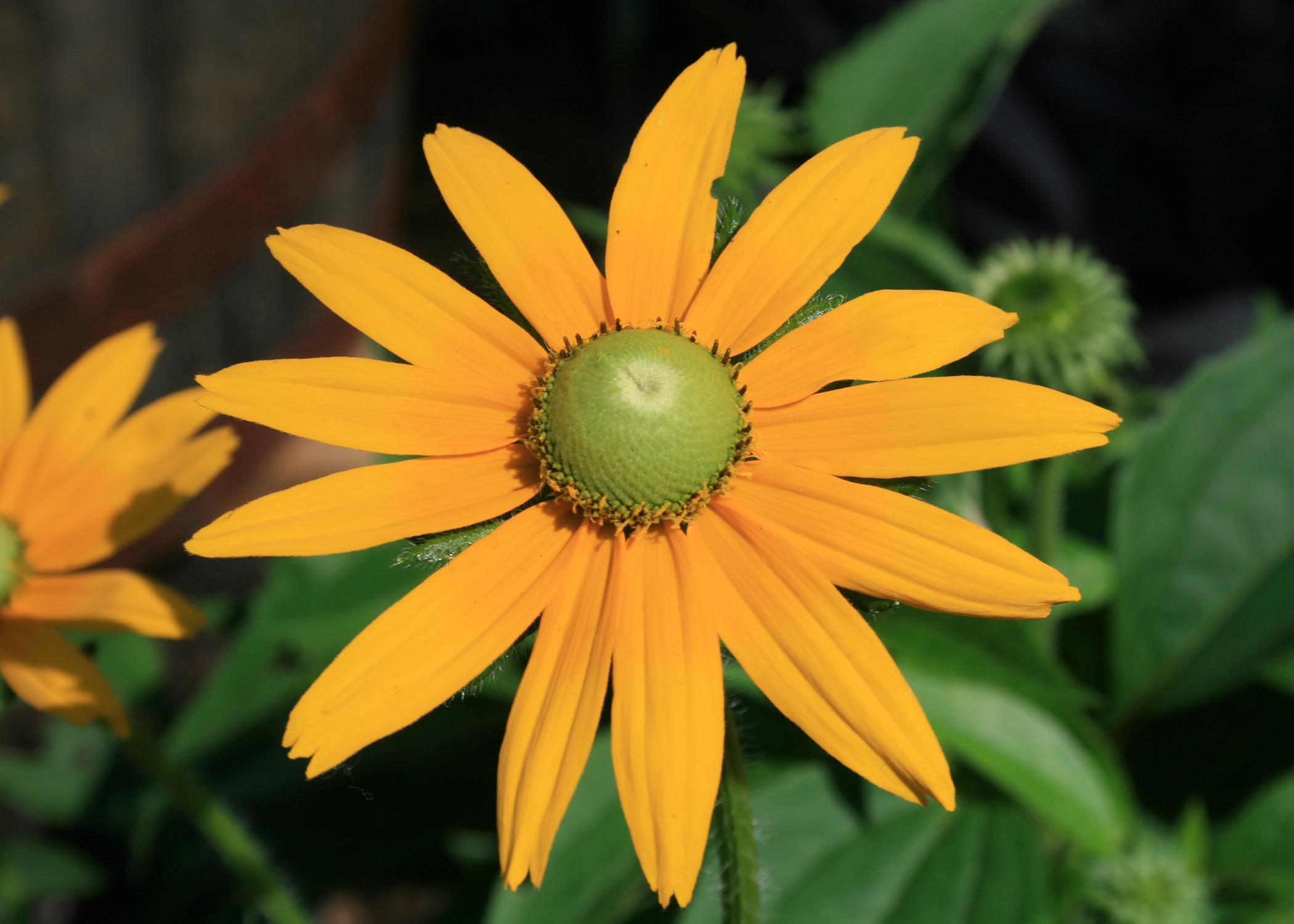 Rudbeckia are great flower choices for heat
Over the last several months, I've been spending even more time in my home garden and landscape, and many of you may have done the same. But the pesky, hot summer temperatures have finally settled in, and now I'm looking for plants that look good in the heat without needing much supervision.
A fantastic group of plants for the Mississippi summer landscape is the Rudbeckia. You might call them black-eyed Susans. Many Rudbeckias have been recognized regionally and nationally for their garden resilience and easy care. Let's take a look at five of my favorite Rudbeckias.
Rudbeckia Indian Summer was selected as a Mississippi Medallion winner in 1999 and has been a reliable performer in my landscape every year.
The upright stems are sturdy enough to display the huge flowers, which can be up to a whopping 9 inches across. The petal colors are bright and cheery, ranging from sunshine yellow to warm oranges at the petal bases. Each flower has a delicious-looking, rich, chocolate-brown center cone.
Cherokee Sunset, an All-America Selection in 2002, is a fantastic choice that blends the warm colors of yellow, orange and mahogany bronze. The flowers, up to 4 inches in diameter, are a mix of singles and doubles. They will reach about 24 inches tall, and the sturdy stems don't need staking.
I consider Irish Eyes a novel variety of Rudbeckia because of the emerald-green center cone highlighted by clear-yellow petals. This flower adds interest to your landscape. The blooms are up to 5 inches in diameter, and they can be enjoyed from summer through fall on plants that can reach up to 3 feet tall.
One selection I think should be in every landscape is Rudbeckia Denver Daisy. The flower petals are a pure, bright yellow with variable splotches of dark red at the center. Denver Daisy should be considered a tender perennial or treated as an annual most years in our Mississippi landscapes.
Another of my landscape favorites is Tiger Eye Gold, a Rudbeckia selection that can reach up to 3 feet tall. The size of these 5-inch, golden-yellow flowers with brown buttons in the center make it hard not to notice wherever they are grown in the landscape.
These beautiful flowers have long-lasting blooms that are produced throughout the entire summer.
Plant all Rudbeckia in full sun for best flowering and color. These plants grow best in compost-amended, well-drained soils, but they tolerate poor, clay soils.
While these are known and grown for their tolerance of droughty conditions, this tolerance sometime comes at the expense of flowering. For best landscape performance, consistent soil moisture is a must. If you can water during dry times, you will be rewarded with continued flowering.
Rudbeckias are all considered lower maintenance plants, but they need deadheading. Remove fading flowers to keep the plants blooming all summer long.
The home gardener should take advantage of these plants' summer-long blooming by bringing the landscape inside with gorgeous cut Rudbeckia stems.