Information Possibly Outdated
The information presented on this page was originally released on May 26, 2017. It may not be outdated, but please search our site for more current information. If you plan to quote or reference this information in a publication, please check with the Extension specialist or author before proceeding.
These climbing roses thrive in Mississippi
I wrote earlier about my 40-year struggle with growing roses. But during that time, there was one rose that was a great performer for me: a climbing rose called Blaze.
Before horticulture became my career, I had no idea that plants often had a colorful history, and I was fascinated that Blaze had been in the trade since 1932. I loved the way this monster completely filled in a blank brick wall, as I understood something of how vertical height creates interest in the landscape. But I didn't like the annual spring pruning because I never could find gloves thick enough to protect my hands from the thorns.
Now, let's fast forward to the present day and my growing appreciation of the aesthetic benefits roses bring to our landscapes and gardens.
Around the time I was developing my horticultural education and skills, I moved to the Southeast and became familiar with another climber that didn't have a thorny issue: Lady Banks Rose. This is an old rose that many assume has Southern roots because it is so common in our landscapes. However, in trade, it actually dates back to the late 1790s or earlier in China as a single-form variety.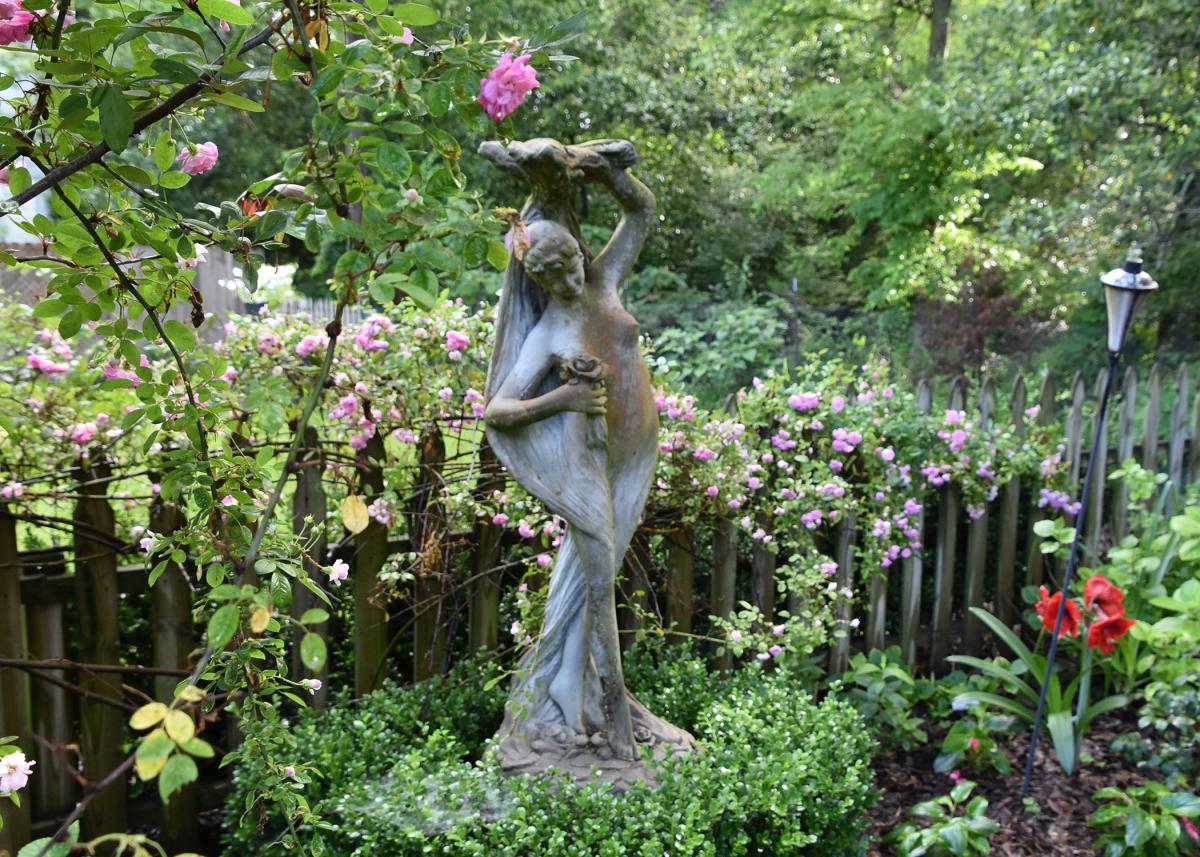 The Peggy Martin rose produces spring clusters of small, pink flowers and reblooms in the fall. This sprawling rose has been trained to grow on a garden fence. (Photo by MSU Extension/Gary Bachman)
We most frequently see in our Southern gardens the yellow, double-form Rosa banksiae lutescens form of Lady Banks, which was first discovered and introduced in 1824. Despite Lady Banks' genteel sounding name, this plant can vigorously sprawl and spread, seeming to thrive on neglect (which is one of my favorite plant attributes). It's best allowed to grow on fences, trellises and arbors, or as an espalier against a wall.
Lady Banks is a long-lived plant, and it's not uncommon to see it growing at long-gone homesteads.
Another climbing rose that I'm liking and learning more about has a more recent history, and that is the Peggy Martin rose. I had the pleasure of meeting Peggy Martin herself earlier this year and learning the amazing story of her namesake rose, also called the hurricane rose.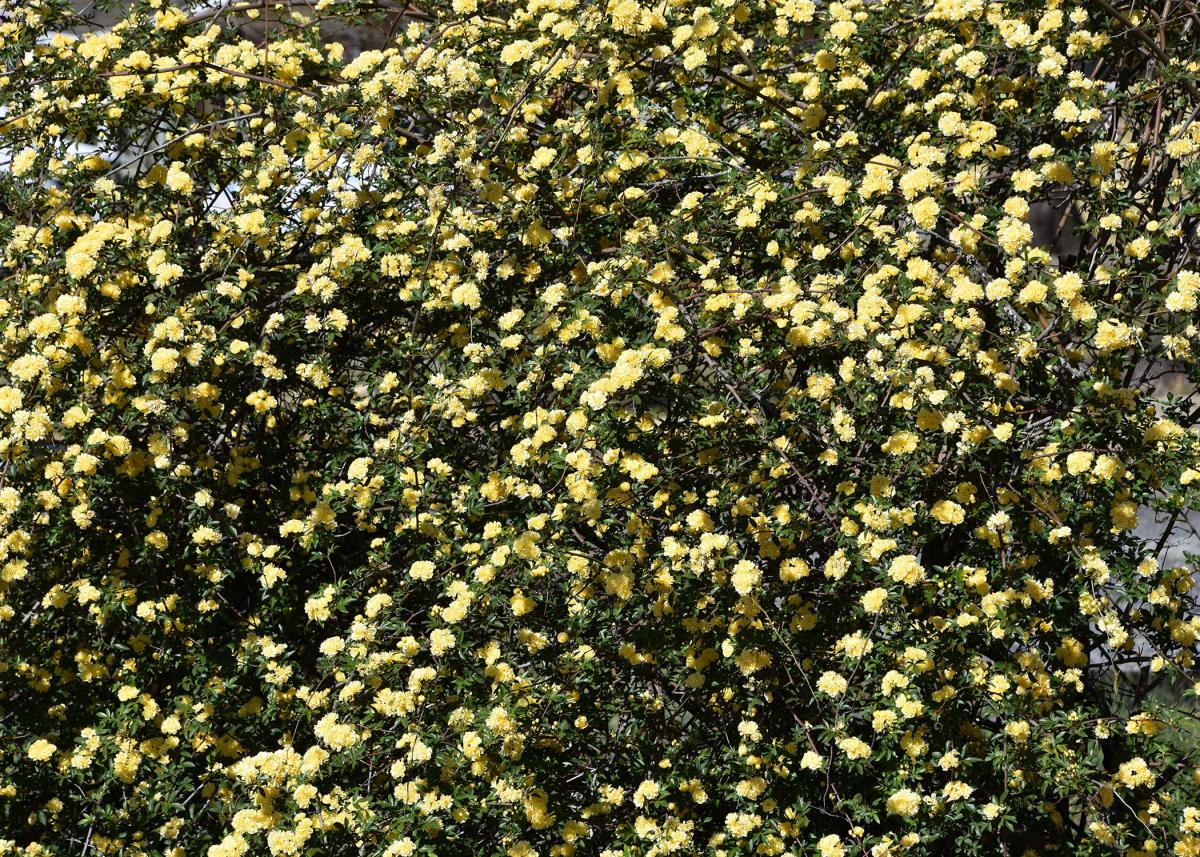 Lady Banks is a vigorously spreading rose that thrives on neglect. It is a long-lived plant without a lot of thorns. (Photo by MSU Extension/Gary Bachman)
Peggy's family lived in Plaquemines Parish when Hurricane Katrina struck the Gulf Coast. After spending two weeks under 20 feet of water, this rose was the only survivor of Peggy's rose garden. It quickly became a symbol of the spirit of perseverance.
The rose produces spring clusters of small, pink flowers. After establishment, it will rebloom in the fall. This rose is very popular because of its history and landscape performance. There are nurseries you can order from online, but don't be surprised if availability is limited. You may have to get on a waiting list -- behind me, of course.
Both of these climbing roses have few pests and diseases to worry about, and they tolerate our Mississippi seasons. The fact that both roses are called climbers is a little misleading, as they sprawl more than actually climb by themselves. Gardeners must tie and train them to grow up and over a wall, fence or trellis.
While they are tolerant of dry Mississippi summers, these roses appreciate supplemental irrigation during these periods.