Information Possibly Outdated
The information presented on this page was originally released on March 9, 2015. It may not be outdated, but please search our site for more current information. If you plan to quote or reference this information in a publication, please check with the Extension specialist or author before proceeding.
Upcoming MSU garden shows prepare for spring
Mother Nature has been teasing gardeners lately as the weather flips back and forth from warm, early-spring days to freezing temperatures and winter precipitation. I want summer to arrive!
This weekend kicked off the spring gardening season with the Garden Extravaganza in Biloxi. What a relief it was to browse the booths, checking out the latest in spring garden and landscape offerings and speaking with growers. I enjoyed the change from flipping through the big stack of garden catalogs and binge watching home and garden TV shows.
One of my favorite summer plants that really announces the coming warm season is the tropical hibiscus, which was well represented at the show. The group of tropical hibiscus I like the best is the Cajun series.
Cajun hibiscuses were bred and released by the Dupont Nursery in Louisiana. The 38 fantastic selections feature colors including bright yellows, pink, red and whites. Some of the more spectacular selections are blends and those with bright-red eyes. I really wish I had room for them all.
The size of the flowers can be unbelievable. Some blooms have a diameter that can exceed 9 inches. One of the most interesting features, especially to plant geeks like myself, is this plant's arrangement of stamens and pistil. The foliage is dark green and glossy and provides a nice background to display the colorful blooms.
If there was a drawback to this plant, it would be that the flowers generally only bloom for a single day. But there is an upside. These plants produce flowers almost continually from spring to frost in the fall.
In most Mississippi gardens, Cajun hibiscuses need winter protection. For those plants in-ground, dig them up and bring them indoors. Prune the branches and roots back a bit and repot using good potting mix. In the spring, transplant them back into the landscape.
In case you missed the Garden Extravaganza, there are three more opportunities to visit great garden shows in the coming weeks. Wherever you live in Mississippi, you will be fairly close to one of these events:
Garden Extravaganza, March 20-22, Jackson
Everything Garden Expo, March 27-28, Starkville
New Albany Home and Garden Show, April 10-11, New Albany
These are great opportunities for home gardeners to get inspired to plant the newest trees, shrubs, and flowering annuals and perennials for the home landscape and garden. Each garden show features daily seminars presented by some of the leading horticulture and landscape professionals in the Southeast.
Vender displays from local garden center and landscape professionals will give everyone a great chance to see how these beautiful plants could look in your landscapes. Come learn how to successfully grow an amazing variety of plants this year.

Your Extension Experts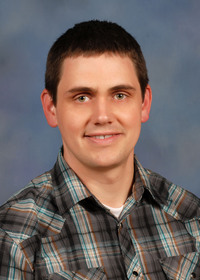 Assoc Extension/Research Prof