Information Possibly Outdated
The information presented on this page was originally released on March 24, 2014. It may not be outdated, but please search our site for more current information. If you plan to quote or reference this information in a publication, please check with the Extension specialist or author before proceeding.
Nasturtium is beautiful, tasty addition to gardens
Shopping in a garden center in the spring confronts visitors with an almost dizzying array of new plants with flower colors that seem to go beyond our imagination.
But today, I'm not writing about any of those plants. I want you to consider an old-time garden staple that many gardeners forget about -- the nasturtium. I've been growing nasturtiums in my garden and landscape for the past couple of years and couldn't be happier with the results.
Nasturtiums are a good choice for the garden because they are beautiful and so easy to grow. In addition to requiring very little attention, nasturtiums are versatile and edible. That's the trifecta for plants in my garden.
Their variety of flower colors is amazing. The warm yellow, red and orange flower colors shout out for attention when planted in the full sun. There also are bicolors with dark eyes and double flower selections. Each flower has a long spur on the back that contains sweet nectar. The flowers are held on long stems and seem to float above the dark-green, peppery-tasting foliage.
I'm growing at least four varieties this year. Alaska has green-and-white variegated foliage, along with flowers of yellow, crimson, salmon and cherry. It has a mounding growth habit. Empress of India is an heirloom that dates back to the Victorian era. Its dark-green foliage acts as the perfect background for the dramatic scarlet-red flowers.
Night and Day is an elegant combination of bright, clear cream and dark-mahogany flowers. Jewel Mix is my favorite. It has red, orange and yellow single and double flowers.
Nasturtiums are annual plants, and now is the perfect time in Mississippi to sow the seeds right where you want them in the garden. The seeds are large and resemble a convoluted pea. They will germinate quicker if you soak them overnight. Set the seed about an inch deep, spaced 8 to 10 inches apart.
With direct seeding, there's always the possibility of "accidental weeding," but the leaves are unique and easy to recognize. You can always start in small pots and transplant them to the garden when they get bigger. It takes about 50 days after sowing for the plants to start flowering.
Nasturtiums tolerate less-than-perfect soil, as long as it is well drained. These plants like to be grown on the dry side, but don't let them dry out completely. Feed every other week with a water-soluble fertilizer to keep flowering at its peak.
I like to grow them in containers so I can move the plants around my landscape. Keep the plant dense by pruning the vining stem tips. Pinch off the faded flowers to promote more flowers, but since the flowers are edible, you shouldn't have any fading flowers to pinch off.
Whenever nasturtiums are in season, a crowd-pleasing appetizer around the Bachman household is stuffed nasturtium flowers.
Gently wash a bunch of flowers and foliage. Mix whipped cream cheese with finely chopped fresh herbs (we like fresh basil), and put the mixture into a piping bag. A zip-top bag with a corner cut off works well. Gently pipe the mixture into the nasturtium flower until the center is filled. Arrange the stuffed flowers on a bed of nasturtium foliage. This is best served at room temperature so the floral notes of the nasturtium flowers can be enjoyed.
So choose nasturtiums for your garden this summer, and you can enjoy them in the landscape and on the table.

Your Extension Experts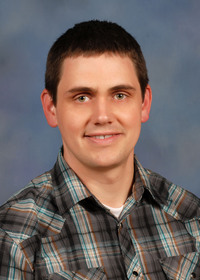 Assoc Extension/Research Prof