Information Possibly Outdated
The information presented on this page was originally released on July 2, 2012. It may not be outdated, but please search our site for more current information. If you plan to quote or reference this information in a publication, please check with the Extension specialist or author before proceeding.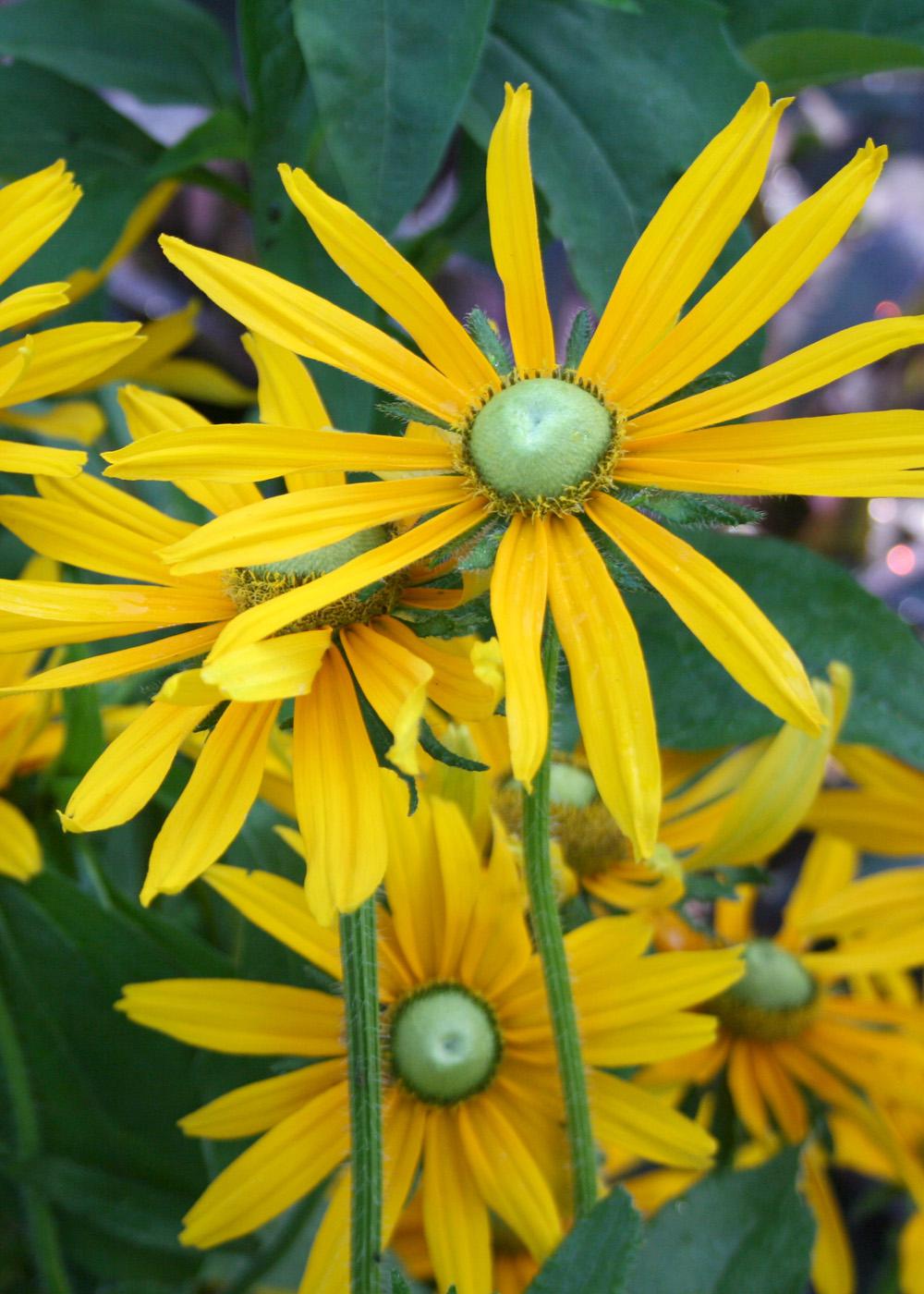 Popular black-eyed Susans are an easy garden choice
The black-eyed Susan is one of the most popular flowers in Mississippi and a favorite with almost every gardener. Even people who don't know their flowers can often identify the black-eyed Susan.
The flowers are bright yellows to gold, each with a dark button cone in the center. In some selections, the centers of the petals are red, orange or maroon.
We generally think black-eyed Susans belong to just one group of Rudbeckia, but there are actually many species that look great in our gardens. Some selections are true annuals, others are true perennials, and some are in between.
Regardless of what variety you choose, it will put on a summer show in the landscape. If you have a butterfly garden, black-eyed Susans are a must-have plant.
I like planting black-eyed Susans in the landscape because they are a low-maintenance plant. They tolerate our typical summer stretches of dry weather, sometimes at the expense of flowering. If you can water during dry times, you will be rewarded with continued flowering.
Indian Summer was named a Mississippi Medallion winner in 1999 and is a real summer showoff. The flowers can be a huge -- 9 inches across -- and display bright yellow petals that have warm orange bases with rich, chocolate brown center cones. The upright stems are strong enough to display the large flowers above the foliage.
The variety Irish Eyes adds interest to your landscape because the center cone is an emerald green instead of black or dark brown. This plant is large -- 5 inches in diameter – and has clear yellow blooms from summer to fall. It will grow up to three feet tall. The green center cone makes this a good choice for adding interest to cut flower arrangements.
If you prefer a more traditional black-eyed Susan, I recommend Goldsturm. This tough and reliable garden performer was named Perennial Plant of the Year for 1999.
Goldsturm's flowers are bright yellow with a dark brown center cone. The plants have a clumping growth habit and reach about 32 inches tall and 24 inches wide. Goldsturm makes a terrific choice for mass planting with its multitude of brightly colored flowers.
Black-eyed Susans make great cut flowers. To increase their vase life, condition them by placing cut stems in 100-degree water for 10 minutes. Conditioning the stems opens the vascular tissues for better water uptake.
All Rudbeckias should be planted in full sun for best flowering and color. These plants grow best in compost-amended, well-drained soils, but they are tolerant of poor, clay soils. While black-eyed Susans are known and grown for their tolerance of droughty conditions, consistent soil moisture is a must for best landscape performance.
All Rudbeckias are considered lower maintenance plants, but you need to deadhead the fading flowers to keep the plants blooming all summer long.