Information Possibly Outdated
The information presented on this page was originally released on March 4, 2015. It may not be outdated, but please search our site for more current information. If you plan to quote or reference this information in a publication, please check with the Extension specialist or author before proceeding.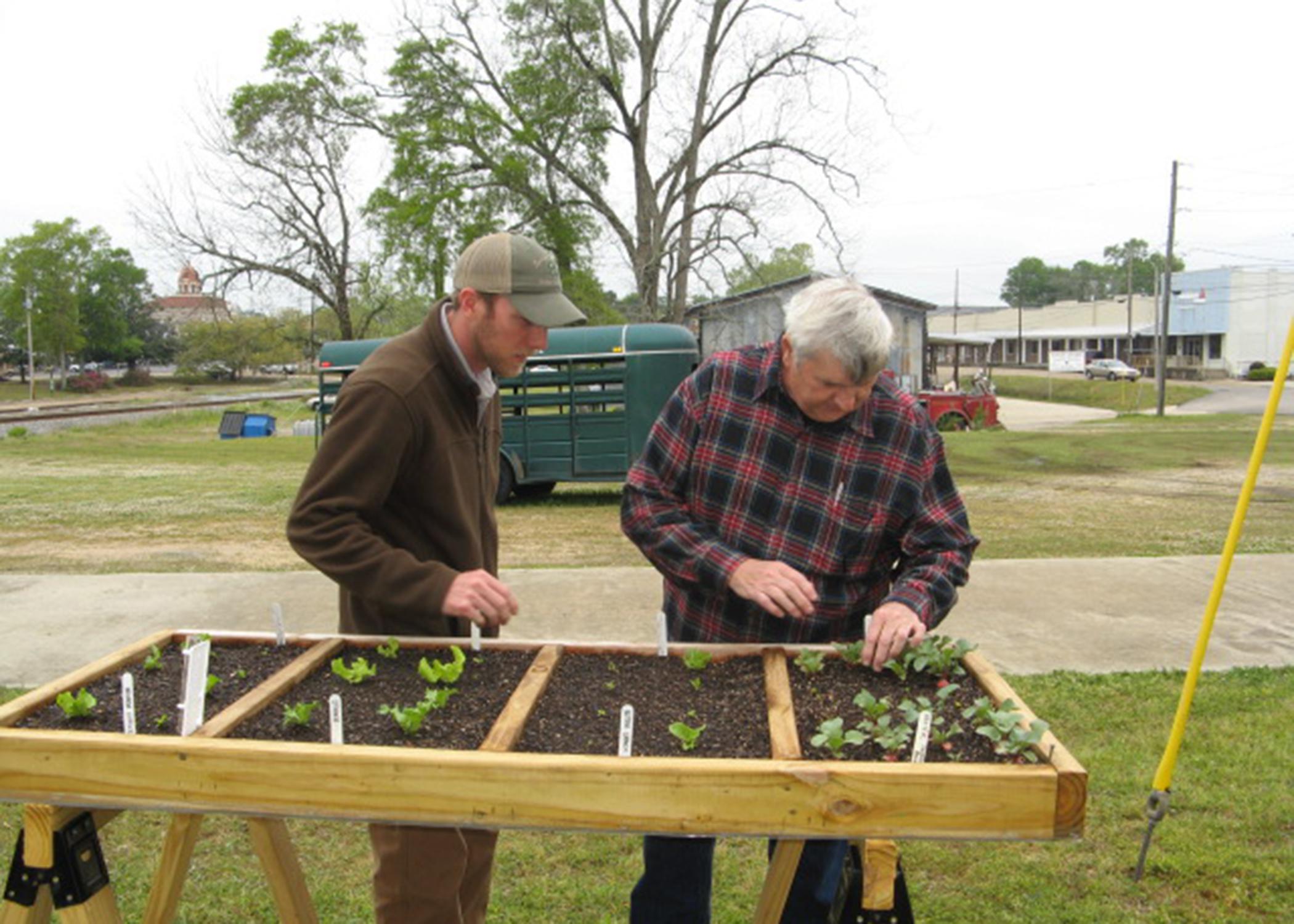 Pine Belt Master Gardeners win international award
PURVIS, Miss. -- A project intended as a one-time demonstration earned a southern Mississippi gardening group an international award for excellence.
The Pine Belt Master Gardeners placed second in the 2015 International Master Gardener Search for Excellence Program for their volunteer efforts in constructing, donating and teaching people to use salad tables. They competed in the special needs audience category.
The Master Gardener group is made up primarily of Lamar and Forrest County residents who received horticulture training through the Mississippi State University Extension Service.
The Master Gardeners introduced the initial project to the community in spring 2013 as a way for individuals with limited mobility to continue gardening.
"The Pine Belt Master Gardeners greatly appreciate this formal recognition of the salad table project," said Paul Cavanaugh, member and past president of the group. "But the smiles and thanks from those who have benefited from the tables have been our inspiration for over two years."
The tables are shallow, raised beds that make gardening convenient for those who use wheelchairs or walkers with seats. But the tables became popular with gardeners of all ability levels throughout the state and country.
The Pine Belt Master Gardeners have donated tables they constructed to several organizations and local businesses, including the Hattiesburg Area Habitat for Humanity, the Bay St. Louis community garden and senior living facilities. The group builds the tables for a small fee for individuals or groups who do not have the skills or tools to do it themselves. The funds generated support the project and any excess is funneled back into the community through student scholarships and beautification programs.
"This is quite an honor for volunteers who have worked so hard on this project," said Ross Overstreet, MSU Extension agent in Lamar County. "They have touched a lot of people throughout the state and nation. They've built tables and delivered educational programs related to gardening in the tables for various populations, including military members and children."
The group will receive a certificate during the International Master Gardener Conference Sept. 22-25 in Council Bluffs, Iowa. The conference convenes Master Gardeners from the U.S. and Canada every two years for educational seminars, tours, committee meetings and the exchange of ideas and concerns.