Information Possibly Outdated
The information presented on this page was originally released on July 16, 2014. It may not be outdated, but please search our site for more current information. If you plan to quote or reference this information in a publication, please check with the Extension specialist or author before proceeding.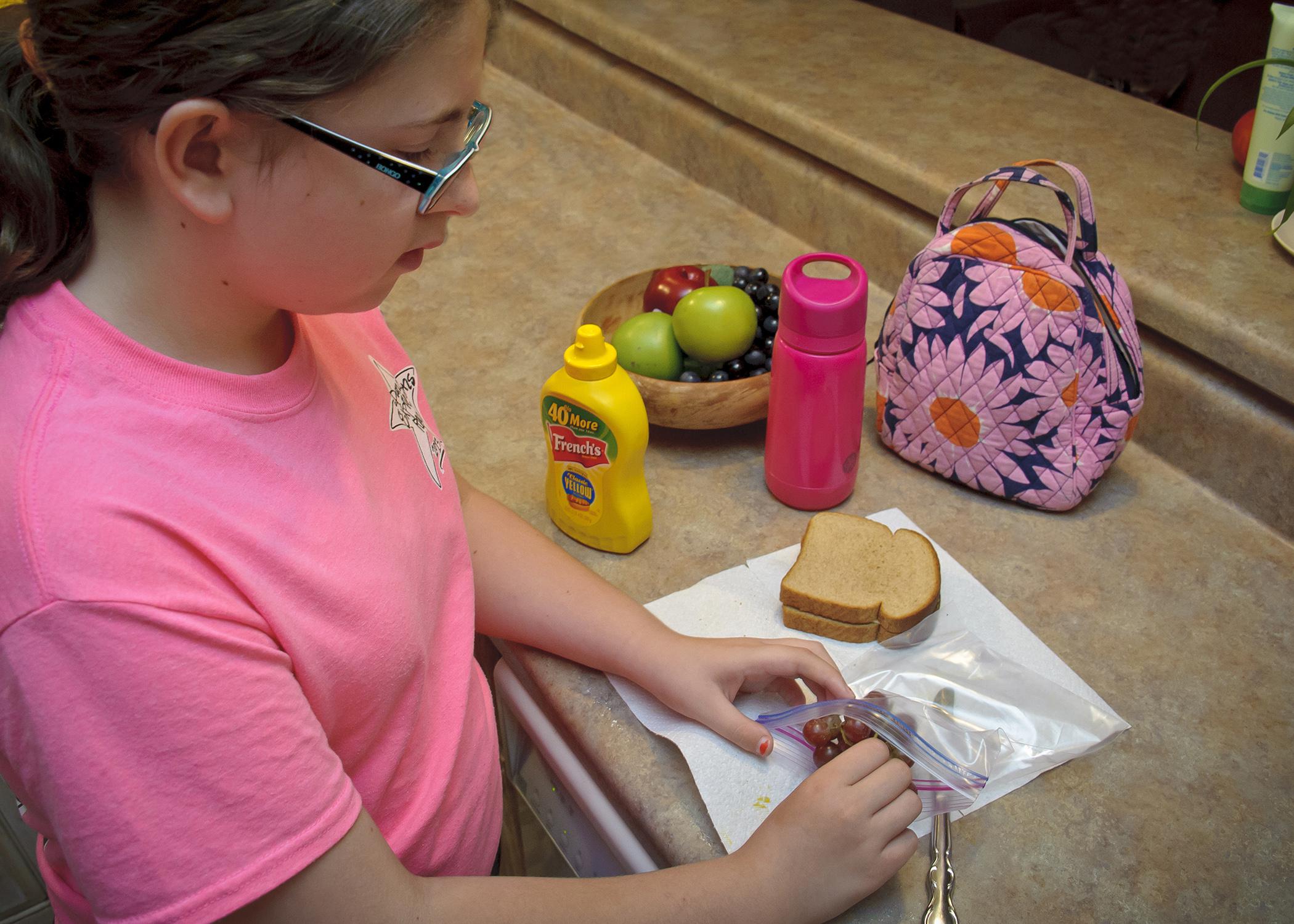 Keep lunch boxes clean to reduce germs, illness
MISSISSIPPI STATE -- Many children get sick when the school year starts up, and germs may be lurking in an unexpected place: the lunch box.
Natasha Haynes, a family and consumer sciences agent for the Mississippi State University Extension Service in Rankin County, said lunch boxes and bags can harbor bacteria.
"Kids don't always wash their hands before handling their lunch boxes and food," Haynes said. "Since most lunches include finger foods, it's easy to see how germs and bacteria can make kids sick."
She said parents can put a small bottle of antibacterial gel with a tight-fitting lid in children's lunch boxes to encourage them to clean up before eating, just in case there is not an opportunity to wash with soap and water before going to the cafeteria.
"Once in the cafeteria, kids should avoid setting down their food on the table," she said. "Include a paper towel, a piece of wax paper, or even a small fabric placemat that can be washed at home to help children keep their food off surfaces that may have been used by multiple people."
When packing lunches, adults and children need to follow good hygiene and food safety practices.
"Getting kids involved in making their own lunches will give them the opportunity to choose what they want to eat, which can lead to less food waste," Haynes said. "No matter who prepares the food and packs the lunch, start with clean hands, a clean work surface and a clean lunch box. If lunch containers are not washed daily, crumbs and spills can accumulate and result in a build-up of bacteria."
Most people do not think about cleaning the refrigerator handle, but busy cooks often handle kitchen equipment without stopping to wash their hands between tasks.
"Disinfect kitchen surfaces regularly," Haynes said. "Don't forget cutting boards, knives, dish-drying towels and sponges or dish cloths."
Brent Fountain, nutrition specialist with the MSU Extension Service, said packing healthy lunches is about more than including the proper food groups.
"Be sure to wash fresh fruits and vegetables before packing them into a lunch box," Fountain said. "When washing fresh fruits and vegetables, cold water from the faucet is sufficient. You simply want to wash off any dirt or soil that might be on the fruits and vegetables."
Improper food storage caused by a lack of refrigeration at home or at school can put kids at risk of food-borne illnesses, such as E. coli and salmonella.
If the school cannot keep the lunch box cold, be sure to keep it in the refrigerator as long as possible at home, and include some type of food-safe ice pack in the lunch box.
"Other options are to freeze a 100 percent juice drink box to keep other foods cold or use a thermos or other insulated container," Fountain said. "If you know your child's lunch will be at room temperature for several hours, it's wise to choose foods that don't have to be refrigerated, especially during the hotter months."
Options include dried fruits and nuts; dried meats, such as jerky, salami and pepperoni; grains, such as cereal, pretzels, bread and crackers; hard-boiled eggs; jelly and nut butter sandwiches; and canned foods or pouches that can be opened at school, such as tuna, chicken, and fruits and vegetables.