Information Possibly Outdated
The information presented on this page was originally released on August 30, 2013. It may not be outdated, but please search our site for more current information. If you plan to quote or reference this information in a publication, please check with the Extension specialist or author before proceeding.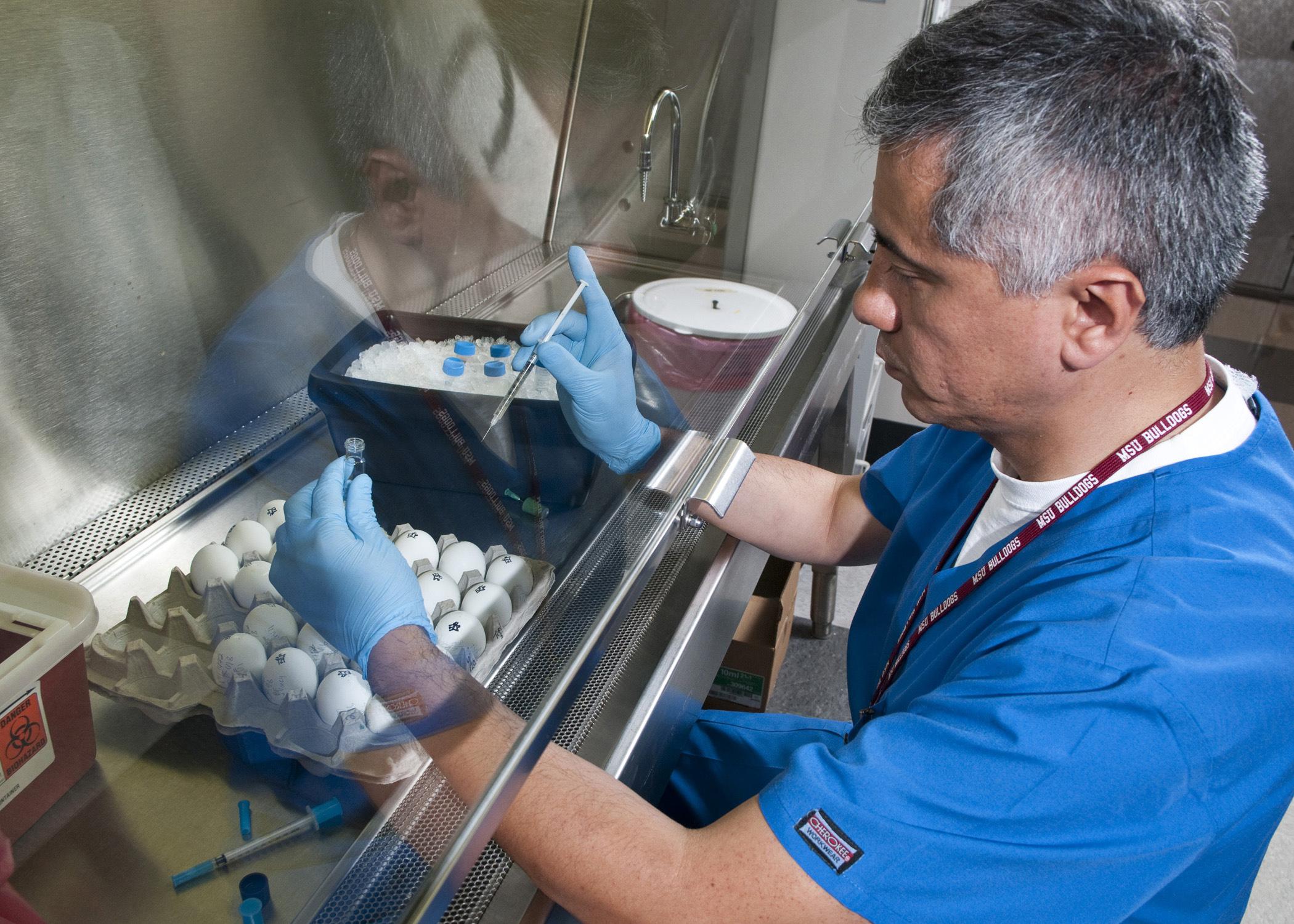 MSU ranks in the top 10 for ag sciences research
MISSISSIPPI STATE -- Mississippi State University's commitment to its land-grant mission and to the state's $7.5 billion agriculture and forestry industry resulted in a top spot in a recently released National Science Foundation report.
The National Science Foundation's Higher Education Research and Development Survey for Fiscal Year 2011 ranked MSU ninth in the nation for research and development expenditures in agricultural sciences among public and private institutions. MSU has ranked in the top ten in this category for eleven consecutive years. The university spent $96.6 million in agriculture-related research.
The report ranked MSU 91st overall among public and private institutions based on $226.1 million in research and development spending in FY 2011.
"Our talented faculty members, researchers and Extension specialists address real-world problems that impact people in Mississippi and across the globe," said Greg Bohach, vice president of MSU's Division of Agriculture, Forestry and Veterinary Medicine. "Their work inspires the next generation of MSU scientists to look for innovative and practical solutions to the agricultural challenges of producing food, fiber and fuel in the 21st century."
The Division of Agriculture, Forestry and Veterinary Medicine includes the College of Agriculture and Life Sciences, the Mississippi Agricultural and Forestry Experiment Station, the College of Forest Resources, the Forest and Wildlife Research Center, the College of Veterinary Medicine and the MSU Extension Service.
George Hopper, who directs four of the division's six units, said stations and centers around the state allow scientists to address a wide variety of research topics that target the unique needs of the state's agricultural producers and landowners.
"From the row crop and catfish research at the Delta Research and Extension Center in Stoneville to the horticulture, truck crops, forestry, poultry and beef cattle research throughout the state, MSU experts work hard to respond to the needs of our farmers, landowners and manufacturing industries while contributing to the greater body of knowledge in a variety of fields," Hopper said.
This year's National Science Foundation report ranked MSU highly in many categories, including 29th in social sciences, 37th in computer science, 45th in engineering, 49th in humanities and 75th in environmental science.
To see the full report, go to http://1.usa.gov/12KSMSN.
For more information on MSU's Division of Agriculture, Forestry and Veterinary Medicine, visit http://www.dafvm.msstate.edu/.
Released:
August 30, 2013