Information Possibly Outdated
The information presented on this page was originally released on November 17, 2011. It may not be outdated, but please search our site for more current information. If you plan to quote or reference this information in a publication, please check with the Extension specialist or author before proceeding.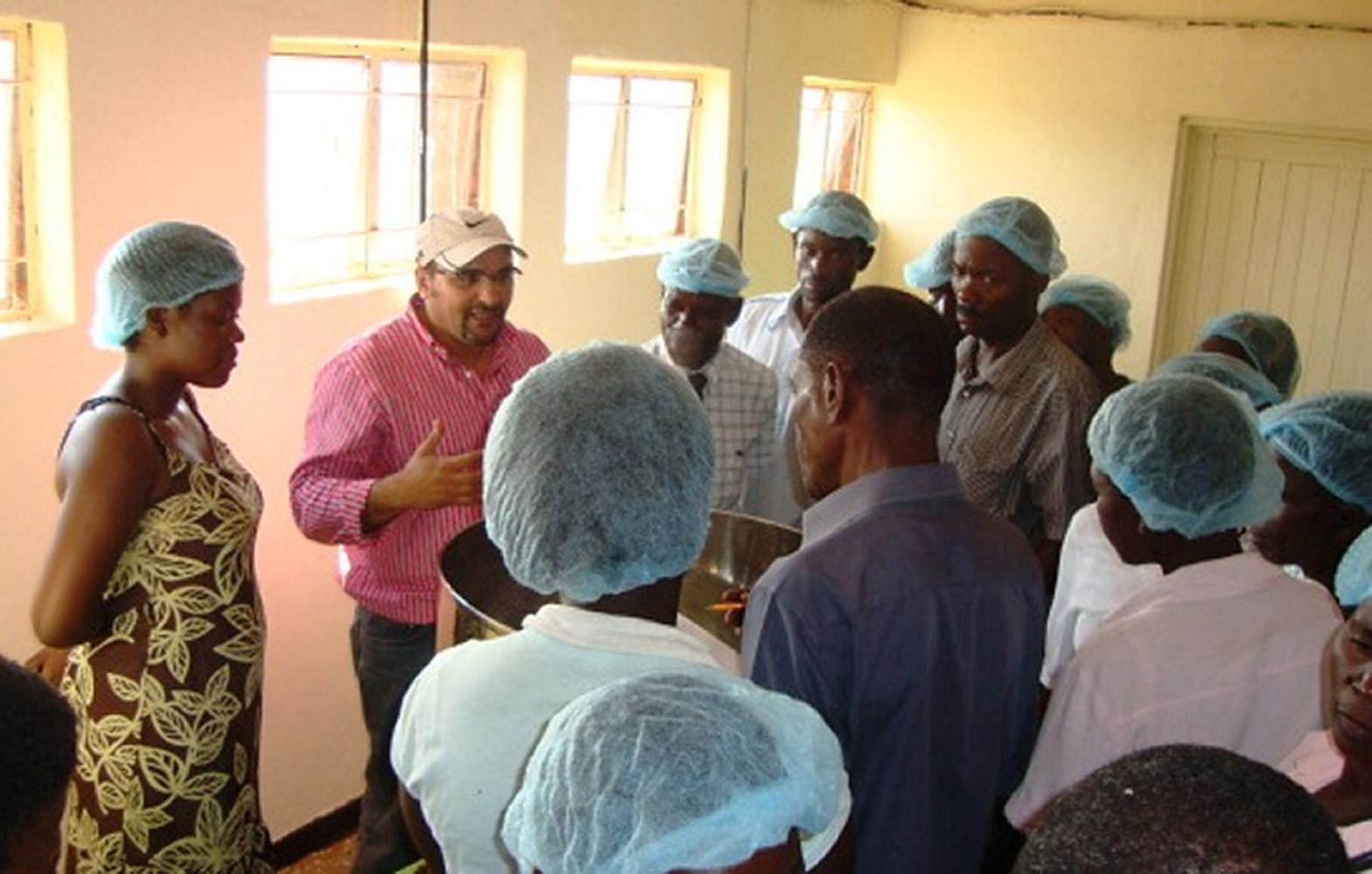 MSU food scientist helps African company succeed
By Karen Templeton
MSU Ag Communications
MISSISSIPPI STATE – A Mississippi State University food scientist shared his expertise to help improve products made by a small, community-based business in Southeastern Africa.
Barakat Mahmoud, an assistant professor of food safety and microbiology with the Mississippi Agricultural and Forestry Experiment Station and an Institute of Food Technologists spokesman, volunteered through CNFA's Farmer-to-Farmer Program to assist a small business in Malawi. The program is funded by the U.S. Agency for International Development and recruits agribusiness professionals to provide their expertise to organizations around the world.
"We identify a community's needs and then match them with a professional who can assist them," said Lauren Day, CNFA's Southern Africa program coordinator. "We recruited Dr. Mahmound through a posting on the Institute of Food Technologists' website. His expertise matched many of the needs of the host organization in Malawi."
Mahmoud, who works at MSU's Experimental Seafood Processing Laboratory in Pascagoula, volunteered to guide 200 workers from a group called ZAPCO. The group received food processing equipment from One Village One Product, a community-centered regional economic development initiative, to improve their production of fruit juices and preserves.
Mahmoud's goal was to help them improve their use of post-harvest handling equipment, storage methods and processing techniques to help the company obtain better returns on their crop investments. He also sought to lengthen the shelf-life of the products, allowing them to be more widely marketed and used.
"The group I was working with was growing fruit and vegetables for their juice and jam products, but their lack of resources and scientific information made it difficult to produce high- quality products," Mahmoud said. "I taught them some fruit and vegetable pre-harvest and post-harvest techniques and some juice and jam production theories to help them improve their final products."
For example, the Malawian workers did not have access to a refrigerated truck, increasing the risk of fruit spoilage en route from the fields to the processing facility.
"The temperatures are so hot that it is very easy for the produce to spoil and become unusable," Mahmoud said. "I advised that they pick the fruit very early in the morning before it got too hot and then transfer it immediately to the facility. I showed them how to cover the produce properly so that it wouldn't be exposed to the sun."
Mahmoud demonstrated how to carefully select the fruits and vegetables in the fields so they were using the freshest ingredients to produce tastier juices and jams. He also gave hands-on demonstrations for properly processing the produce.
"I also demonstrated simple techniques for improving sanitation practices," Mahmoud said. "By improving their sterilization techniques, they were able to kill more bacteria and prolong the shelf-life of their products."
Mahmoud said that by employing some basic changes in procedures, the quality of the products improved drastically in just a few weeks.
"We take for granted the tools we have here in the United States to produce fresh-tasting food products," he said. "In some communities, such as the one in Malawi, there are fewer resources to provide good sanitation and prevent spoilage. My goal was simply to show them how to optimize the tools they had at their disposal. Now, they have good, marketable products."
Day, with CNFA, said the techniques Mahmoud taught in Malawi are part of a larger initiative to improve food science and processing worldwide.
"Food scientists like Dr. Mahmound are helping organizations increase outputs and create products less susceptible to spoilage," Day said. "The more viable their products are, the better equipped these organizations are to market their goods in a competitive agricultural economy."
Mahmoud is thankful for the opportunity to assist in Malawi.
"I was pleased to be part of an initiative to help a company thrive and compete in a more global market," Mahmoud said. "The workers were committed to improving their business and creating more job security. I enjoyed being a part of that."
For more information on CNFA's Farmer-to-Farmer program, please visit http://www.cnfa.org/farmertofarmer or http://www.usaid.gov/our_work/agriculture/farmer_to_farmer.htm
Released:
November 17, 2011