Information Possibly Outdated
The information presented on this page was originally released on September 2, 2010. It may not be outdated, but please search our site for more current information. If you plan to quote or reference this information in a publication, please check with the Extension specialist or author before proceeding.
Nation's oldest logging show set for Sept. 17-18
MISSISSIPPI STATE – The Sept. 17-18 Mid-South Forestry Equipment Show will showcase the newest technology and machinery being used to advance the South's timber industry.
The event will run from 8 a.m. to 4 p.m. on both days on the John W. Starr Memorial Forest off of Highway 25 near Starkville. It is sponsored by Mississippi State University's College of Forest Resources, Hatton-Brown Publishers Inc., Mississippi Logger's Association and the Mississippi Forestry Association.
The biennial event is the longest running live, in-woods demonstration of forestry equipment in the South.
Appearing this year is the star of Discovery Channel's Swamp Loggers show, Bobby Goodson. The N.C. native is a fourth-generation logger whose all-terrain crew works in the swamps of his home state.
Vendors and exhibitors include companies such as Bandit, Caterpillar, John Deere, Rotobec, Tigercat and Stribling Equipment. Attendees will have the opportunity to compete for prizes in the skidder and loader contest.
The show will feature a children's area with games such as the Little Folks Skidder Contest, Log Rolling Contest and Sawdust Pile of Prizes.
Loggers, landowners and professionals can receive training and earn continuing education credits by attending courses in hardwood management, pine management and carbon credits, among others.
"This year, the topics are varied, ranging from insurance for loggers to black bears in Mississippi," said Charles Burkhardt, show manager and forest supervisor.
New to the line-up this year is MSU's Forest and Wildlife Research Center's Applications conference. Topics for the 11 a.m. to 4 p.m. Sept. 17 conference include dragline mats, biomass from short rotation woody crops, and scoring and aging white-tailed deer.
"At the conference, researchers will show how the research is applied in natural resource management," said Jim Shepard, associate director for the center. "Continuing education credits are also available for the training."
The preregistration fee is $10 for both days. To preregister, visit http://www.midsouthforestry.org. Admission at the door is $15. Spouses and children under 18 are admitted free with a paid attendee.
Released:
September 2, 2010

Your Extension Experts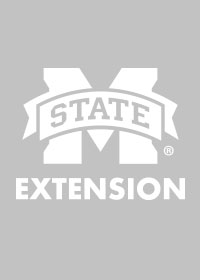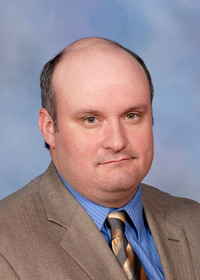 Associate Extension Professor