Information Possibly Outdated
The information presented on this page was originally released on June 1, 2018. It may not be outdated, but please search our site for more current information. If you plan to quote or reference this information in a publication, please check with the Extension specialist or author before proceeding.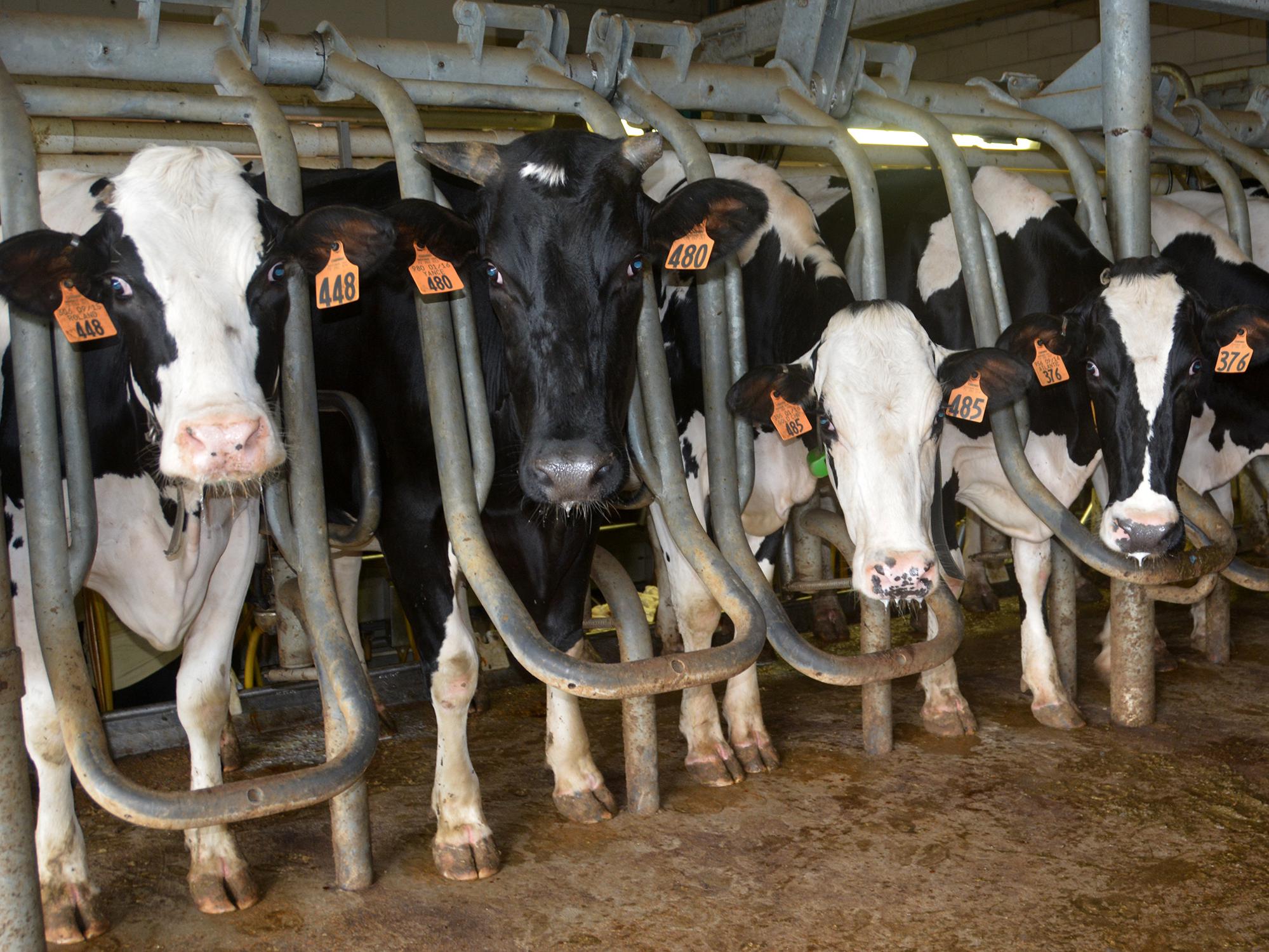 June is Dairy Month…Toast dairy farmers with a glass of milk
STARKVILLE, Miss. -- Depressed market prices, increased production costs and labor challenges continue to force generational dairy farmers to seek greener pastures.
"The best way to support the state's remaining dairy farmers is by increasing our milk consumption," said Amanda Stone, dairy specialist with the Mississippi State University Extension Service. "The Mississippi dairy industry is struggling right now and likely will worsen before it improves."
Stone said cooperatives in some other states are not renewing contracts with some producers because milk consumption is down. Additionally, as transportation costs increase, Mississippi's few-and-far-between dairy farms may not be as appealing to cooperatives as the many Midwestern farms.
"The farms lucky enough to keep contracts are getting a very low milk price, which makes it hard to stay in business and forces them to cut corners, which lowers production and further lowers what they get paid. The cycle continues," she said. "The Southeast deals with factors that other places do not, particularly heat stress. Mississippi producers see such severe milk yield decreases during the summer heat that they struggle to compete with less warm places during those months."
Extension agricultural economist Josh Maples said the country's all-milk price averaged $15.67 per hundredweight for the first three months of 2018, which was 16 percent lower than the $18.23 per hundredweight average during the first three months of 2017.
"Milk production in Mississippi was reported at 36 million pounds for the first quarter of 2018, which is 10 percent lower than the 40 million pounds collected during the first quarter of 2017," Maples said.
According to the U.S. Department of Agriculture, the total number of dairy cows in Mississippi was about 9,000 head at the start of 2018, which is about the same as in 2017. Stone said Mississippi has less than 70 dairy farms.
"When I applied to this job in 2015, there were 85 dairy farms. When I started, there were 76," she said. "In this year alone, we have already witnessed three farms sell out, and I have listened to other producers discuss their options."
As the dairy industry loses its footing, particularly in the Southeast, Stone said producers deserve even more credit for their efforts.
"Dairy producers are hardworking people who care about their animals, their land and the people they are feeding. They are always looking for ways to improve their operations, which is where Extension is often able to help," she said. "Producers will always take care of their animals before themselves. This is why many producers are selling their dairies and moving to another type of farming, like beef or row crops, in order to survive and not sacrifice their cows' wellbeing."
Stone said selling their cows and giving up on their family heritage and their dreams for their children is the hardest decision these producers will make in their lives.
"Unfortunately, right now, the market is making the decision for many of them," she said. "We will continue to lose farms if we can't find a way to keep them under contract and increase their milk price."