EFNEP
The U.S. Department of Agriculture's (USDA) National Institute of Food and Agriculture (NIFA) administers the Expanded Food and Nutrition Education Program (EFNEP); land-grant universities conduct the program in all states, U.S. territories, and the District of Columbia. EFNEP provides practical, hands-on nutrition education that changes behavior. It focuses on reaching the poorest of the poor by working through families to address the health disparities associated with some of our most pervasive societal challenges – hunger, malnutrition, poverty, and obesity. EFNEP remains as relevant and essential today, as it was in the 1960s when the program began.
Mission
Promoting sound nutrition and health practices to limited-resource families through education.
EFNEP contributes to the health of the nation by helping low-income families improve their nutritional well-being. This is accomplished by a series of hands-on, interactive lessons. EFNEP contributes to the reduction of health disparities typically associated with those who have limited financial resources.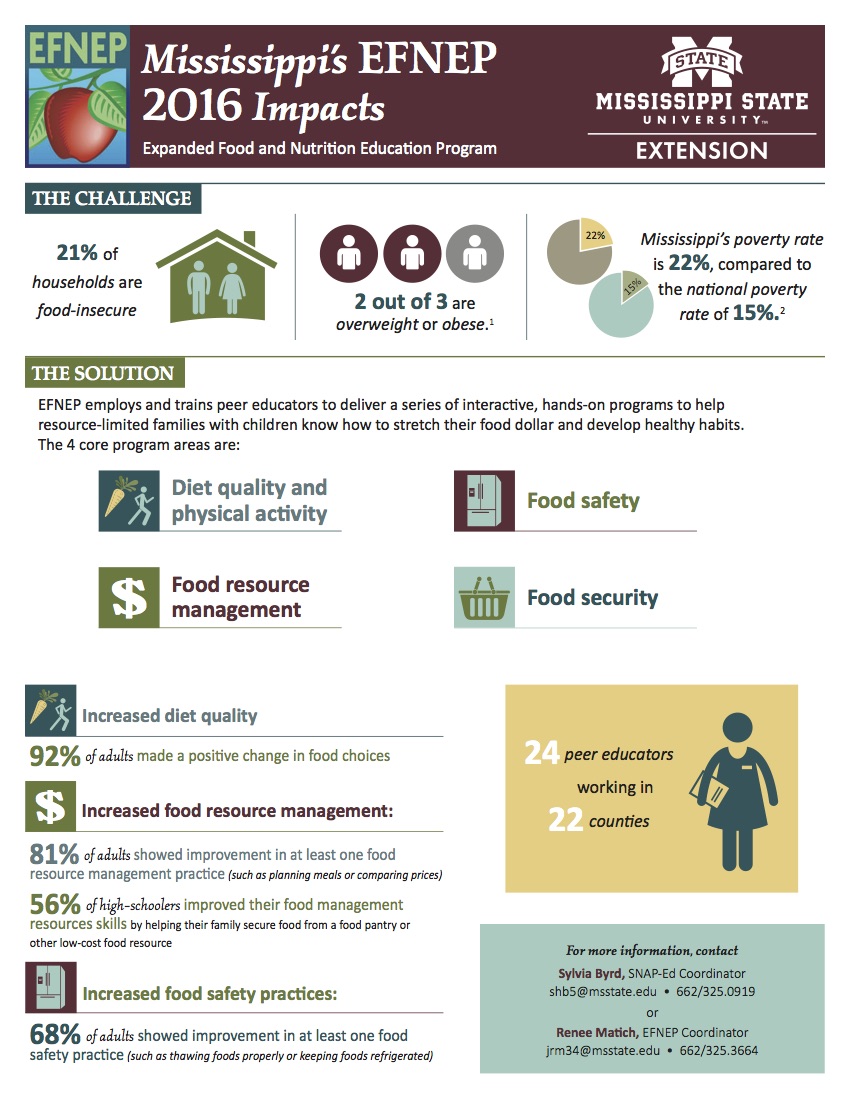 Publications
Publication Number:
M2183
Publication Number:
M1950
Publication Number:
F0982