The Food Factor: Potato Corn Chowder
It may be cold outside, but you can help take the chill out of winter with a warm bowl of Potato Corn Chowder. Pureed corn and skim milk keep the calories low. If you blend some of the potatoes, you'll add to the rich and creamy texture.
Potato Corn Chowder
Yield: 6 servings
Ingredients:
2 Tablespoons butter or margarine
2 sticks celery, scrubbed with clean vegetable brush under running water and chopped
1 pound red boiling potatoes (about 3 potatoes, scrubbed with clean vegetable brush under running water, peeled and cut into 1/2-inch cubes)
4 cups frozen corn kernels, thawed
4 cups low-sodium chicken broth
2 cups low-fat milk
¼ teaspoon freshly ground black pepper
Salt to taste
Directions:
Wash hands with soap and water.
Using a large saucepan, melt the butter or margarine over moderately low heat. Add the celery and cook— stirring occasionally—until celery begins to soften, about 10 minutes.
Stir in the potatoes, 2 cups of the corn and the broth. Bring to a boil. Reduce the heat; simmer— stirring occasionally—for about 15 minutes.
Using a blender, puree the remaining 2 cups of corn with the milk.
Stir the puree and the black pepper into the chowder. Simmer until the soup thickens slightly, 5 to 15 minutes.
Taste and add salt as desired.
Thanks to the University of Nebraska Extension for this recipe!
Follow The Food Factor on Facebook, Instagram, and Twitter!
And if you like our recipes and videos, we'd love for you to share them with your friends! It really helps!
Posted on:
February 1, 2022
Subscribe to Extension for Real Life
Fill in the information below to receive a weekly update of our blog posts.

Recent Posts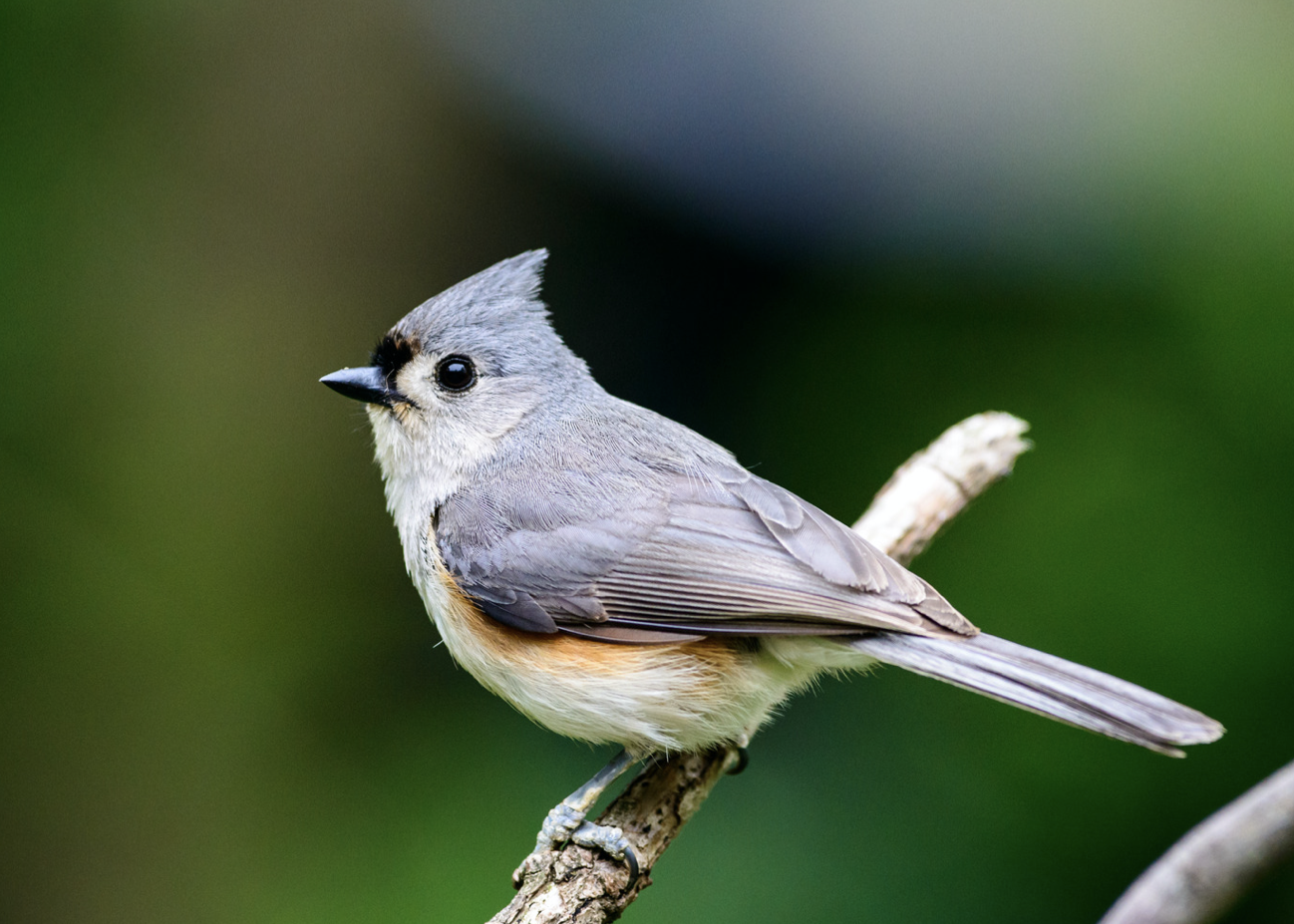 The tufted titmouse typically makes its nest in a hole in a tree or in a nest box. (Photo from Canva Pro)