Rice 2019 Planning Budgets
Publication Number:
P3349
This report is designed to provide necessary planning data to farmers, research and Extension staffs, lending agencies, and others in agriculture. Readers are cautioned that returns presented are labeled "Returns Above Specified Expenses." Estimated costs for land, management, and general farm overhead are not included in this report. The exception is unallocated labor, which is included. "Returns Above Direct Expenses" should be used in making 2019 planning decisions. This would be a 1-year short-run decision. Decisions beyond 1 year, or long-run decisions, should be based on "Returns Above Specified Expenses."
Acknowledgments
A list of individuals who contributed to the development of the agricultural enterprise budgets follows this acknowledgment. The administrative committee structure and enterprise committees have shown a spirit of cooperation seldom found when so many work together. A team effort has led to many improvements in the budgets over the years.
Special appreciation is expressed to producers who provided information on crop practices used. Appreciation also is expressed to farm supply dealers, equipment dealers, custom operators, and chemical companies who provided prices for crop production inputs. The Mississippi Agricultural Statistics Service is commended for its excellence in collecting price and production practice data.
We acknowledge the Mississippi State University Extension Service, the Mississippi Agricultural and Forestry Experiment Station, and the United States Agricultural Research Service staffs for the excellent cooperation that made this report possible.
The mention in this report of any commercial product does not imply its endorsement by MSU Extension, MAFES, or USDA over other products not named, nor does the omission imply they are not satisfactory.
For more information, download the PDF above.
The Mississippi State University Extension Service is working to ensure all web content is accessible to all users. If you need assistance accessing any of our content, please email the webteam or call 662-325-2262.
Authors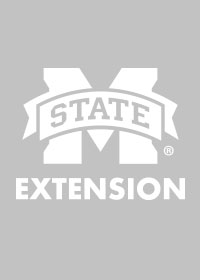 Extension/Research Professor
Extension/Research Professor
Weed control in agronomic crops
Ex/Res Prof & Int Head DREC