Information Possibly Outdated
The information presented on this page was originally released on April 22, 2019. It may not be outdated, but please search our site for more current information. If you plan to quote or reference this information in a publication, please check with the Extension specialist or author before proceeding.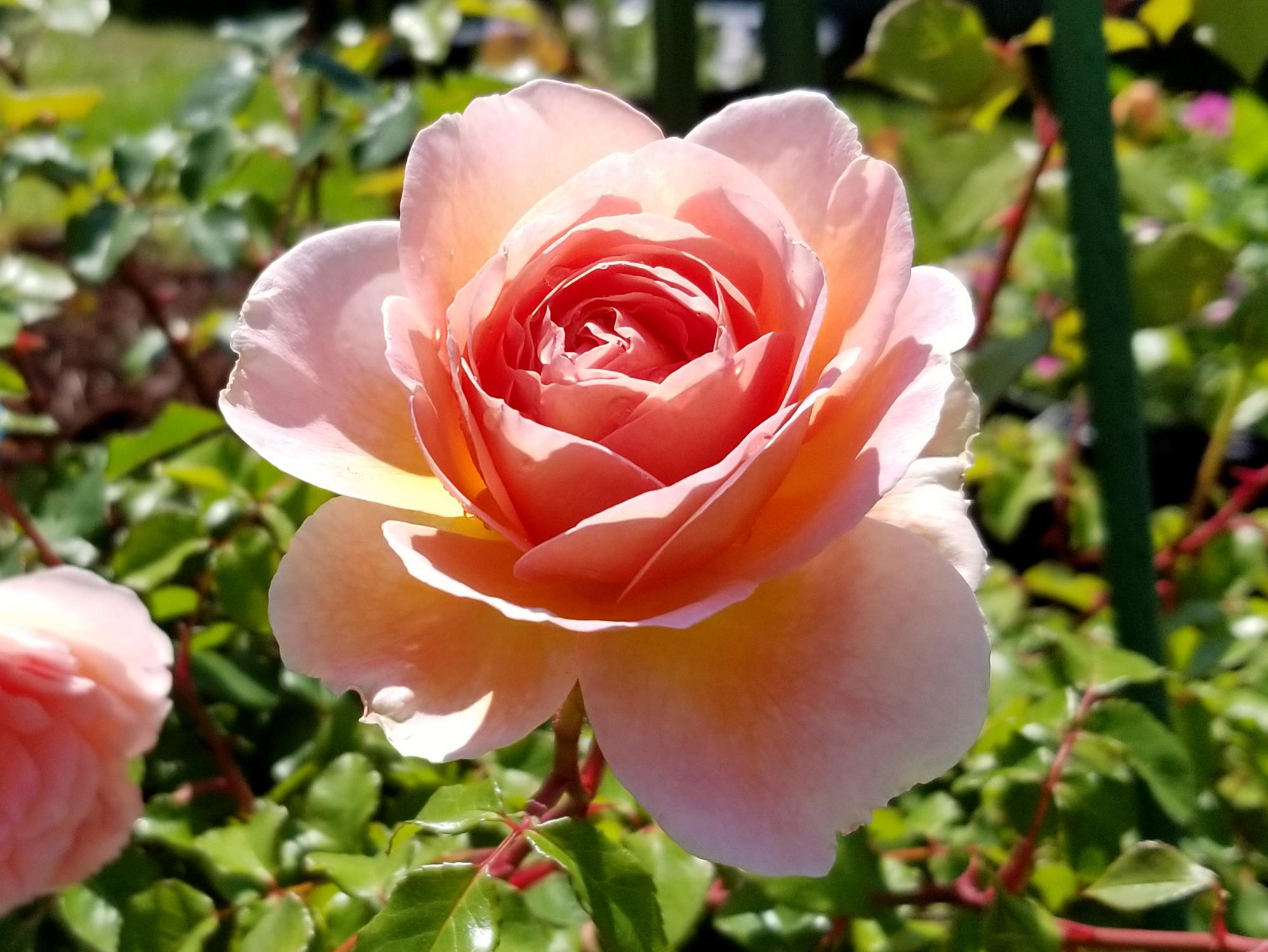 Choices allow gardeners to include roses at home
Last week, I really enjoyed sharing the story of the Peggy Martin rose and showing off this marvelous rose growing in my home landscape. I think Southern Gardening Nation liked the Peggy Martin story, as well, based on the positive response from the various social media outlets.
So I'm staying on the same plant theme this week to discuss garden roses that can bring enjoyment to the home gardener.
Whether a beginner or a Master Gardener, one of the first groups of roses many gardeners look at are the shrub roses, especially the Knock Out group of landscape roses. If you're not sure about planting garden roses but want roses in your landscape, choose Knock Out.
Knock Out roses seem to produce flower clusters nonstop and in huge numbers. Flower colors range from red to pink to yellow, but I like the red best.
This plant has multiseason interest. The foliage in spring and summer is a dark, glossy green. The fall brings on a deep maroon-purple show.
Always plant your Knock Out roses in a location that receives at least five hours of full sun a day. Morning sun is the most beneficial. For tips on pruning Knock Out roses, see the Southern Gardening TV segment "Knock Out Your Knock Outs" at http://extension.msstate.edu/southern-gardening/video/2019/knockout-your-knockouts.
The Drift roses are another great group of shrub roses. These have been named a Mississippi Medallion winner and a Louisiana Super Plant. Drift roses are low-growing shrubs that come from the same folks who gave us the Knock Out roses. They have all the benefits of Knock Out roses but in a smaller package.
The spreading habit of Drift roses makes them perfect for small gardens. Drift roses come in a range of colors including pink, coral, red, peach, apricot, clear pink and whitish-yellow.
Another group to consider is David Austin English roses, which rosarians rave about. I am amazed at how lush the blooms are and how each one packs what seems like over 100 petals per flower with incredible fragrance.
David Austin roses are the result of an intensive breeding program that crossed fantastic, old garden roses with more modern selections. The result is a group of roses that display great growth characteristics with more reliable repeat flowering and a wide range of colors more commonly found in modern roses.
Gardeners should be impressed with the ongoing efforts to breed disease resistance into beautiful garden roses, but often the tradeoff has been the loss of fragrance. Kordes is a breeder of high-quality roses with the top priority of increasing disease resistance while maintaining wonderful fragrance. Their variety of complex flower styles and gorgeous colors is fascinating.
One final thought about growing roses in Mississippi: Gardeners may have difficulty maintaining adequate drainage in landscape beds. Raised beds are always a good option for roses, and I find good success growing them in large containers. Many of the roses I have in my landscape are grafted onto Fortuniana rootstock. This rootstock gives the roses improved survivability.
So, no matter what variety or growing style you choose, be sure to plant some roses in your garden and landscape this year.