Information Possibly Outdated
The information presented on this page was originally released on July 31, 2015. It may not be outdated, but please search our site for more current information. If you plan to quote or reference this information in a publication, please check with the Extension specialist or author before proceeding.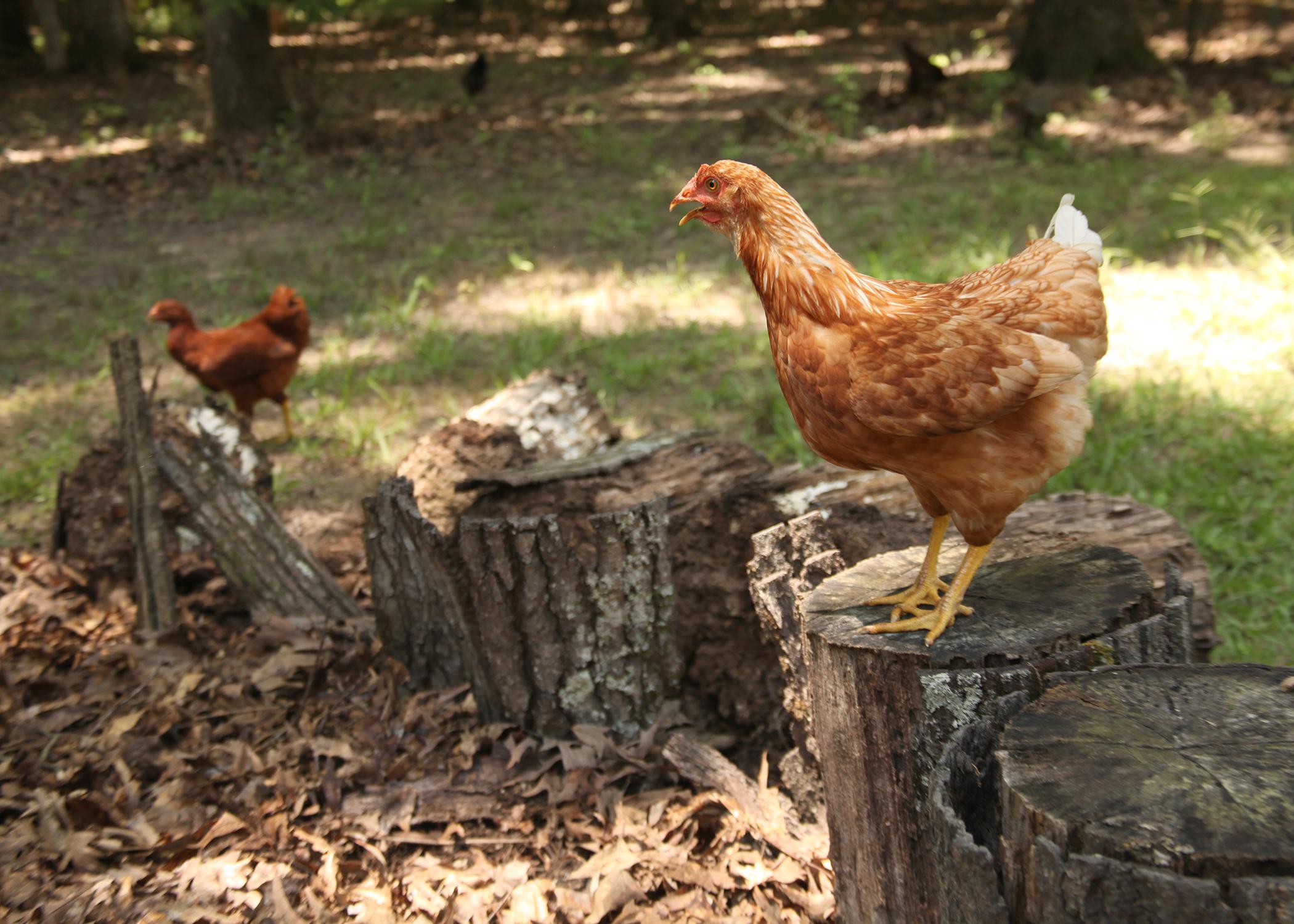 Mississippi prepares for avian influenza
STARKVILLE, Miss. -- Mississippi's officials seem sure the state is experiencing the calm before the storm as the poultry industry anticipates the arrival of bird flu later this year.
Tom Tabler, poultry specialist with the Mississippi State University Extension Service, said no new reports of highly pathogenic H5N2 avian influenza have occurred in the United States since June 17. Most 2015 outbreaks occurred in Minnesota, Iowa and surrounding states.
"Unfortunately, that area is a nesting ground right now for the migratory waterfowl that will be flying south this winter," he said. "While not typically sickened by the virus, these birds could carry highly pathogenic avian influenza, or HPAI, to our commercial and backyard flocks."
The current strain of bird flu in the U.S. that has been killing turkeys, chickens and raptors has not caused illness in humans.
Dr. John Clifford, deputy administrator of veterinary services in the U.S. Department of Agriculture Animal and Plant Health Inspection Service, provided a sobering forecast to the U.S. Senate Committee on Agriculture, Forestry and Nutrition at a public hearing July 7.
"Today, we are facing the largest animal health emergency in this country's history," Clifford testified. "We are dealing with an unprecedented outbreak of highly pathogenic avian influenza that is taking a heavy toll on the poultry industry."
USDA officials are reporting 48 million turkeys and chickens impacted in the first six months of the 2015 outbreak. MSU veterinary and poultry science professors, including Tabler, are working closely with the Mississippi Board of Animal Health to provide educational programs targeting consumers, growers and others connected to the poultry industry.
"The poultry industry is always aware of biosecurity issues, but HPAI will take growers' efforts to the next level -- way beyond normal," Tabler said. "Instead of having shoes, hairnets or other protective clothing designated for one farm, we are recommending a different set for each poultry house on a farm."
Tabler said owners of backyard flocks will need special attention. Signs prohibiting access to poultry areas should be visible for meter readers, delivery services and other visitors.
"Commercial growers have company representatives who will guide them throughout the outbreak, but backyard growers may not understand the nature of this highly pathogenic virus," he said. "It won't take much for this virus to spread and quickly kill all the chickens on a farm. It will also be easy for it to move from a backyard to a nearby commercial flock before anyone can react."
Tabler said in addition to intensive biosecurity measures, backyard flock owners will need to report outbreaks immediately. Symptoms include nasal discharge, swelling of the head, changes in bird behavior, puffy or watery eyes, a decline in water and feed consumption, and a decline in egg production or increase in the number of misshapen eggs.
"Normal daily mortality is nothing to be concerned with and should not be reported as it will only overwhelm officials and slow things down in determining the extent of any potential outbreak," he said.
However, any drastic change in health status or sudden significant increases in mortality should be reported promptly.
"There are no benefits from a delay. Infected birds will die quickly, so reporting a potential outbreak will help us contain the virus and protect neighboring birds and the state's poultry industry," he said
Growers should recognize the difference between low pathogenic bird flu and other illnesses because of the death rates. The highly pathogenic form of bird flu can kill 90-100 percent of a flock within 48 hours.
Dr. Jim Watson, state veterinarian with the Mississippi Board of Animal Health, said sick or dead birds should not be removed from their home farm.
"If growers suspect the highly pathogenic virus, they should call the Board of Animal Health at 1-888-722-3106 for instructions," Watson said. "We will have teams available to conduct depopulations, cleaning and disinfections as needed."
Watson said if or when Mississippi chickens test positive for this virus, quarantines will go into place to help protect the state's $3 billion poultry industry.
"Strict biosecurity practices are our best first line of defense," Watson said. "We are all in this together."