Information Possibly Outdated
The information presented on this page was originally released on April 22, 2014. It may not be outdated, but please search our site for more current information. If you plan to quote or reference this information in a publication, please check with the Extension specialist or author before proceeding.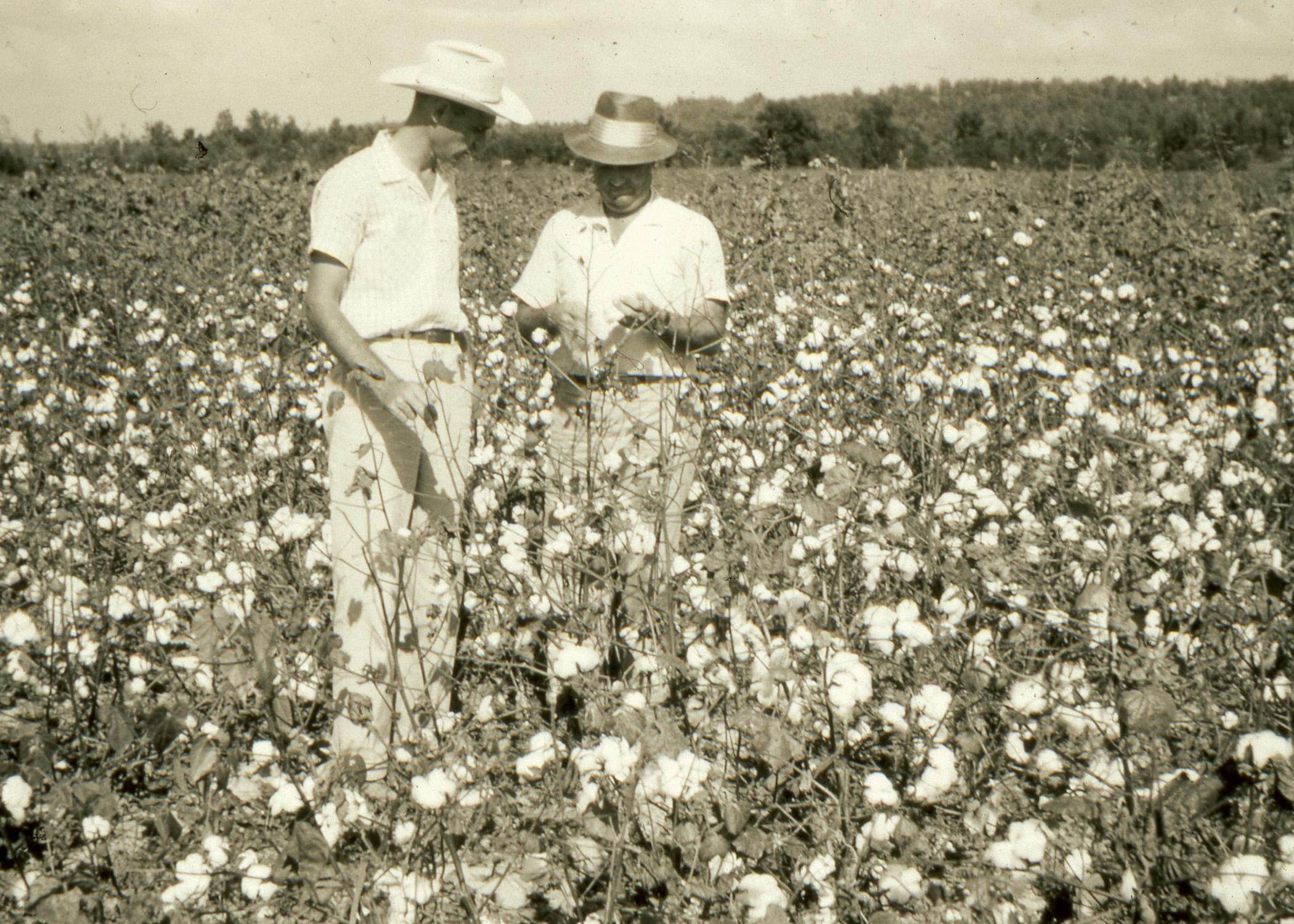 MSU Extension Service marks its first century
MISSISSIPPI STATE -- Most centenarians are slowing down and avoiding modern technology, but the Mississippi State University Extension Service is doing neither as it approaches its 100th birthday.
"Although the foundational goals established in the Smith-Lever Act of 1914 remain essential in our mission, Mississippi State's Extension Service agents understand the issues in their communities, and they have taken advantage of the many options for delivering life-changing information," said Gary Jackson, director of the MSU Extension Service. "Technology is a key tool in educating people, and our mission in Extension is to deliver research-proven information to the people of the state."
The Smith-Lever Act, signed on May 8, 1914, established the Cooperative Extension Service, the nationwide education system operating through land-grant universities in partnership with federal, state and local governments.
"The Extension Service has evolved from something people absolutely needed in the early 20th century to a vibrant organization equipping citizens for living in the 21st century," Jackson said. "County offices across the state will be marking the centennial with a variety of celebrations. Along with our many state and local partners, we look forward to celebrating our past accomplishments while maintaining a focus on the bright future ahead."
Jackson recently reflected on the many changes that have occurred during the last 100 years.
"Our nation and state have come a long way since 1914. We lived through boll weevil invasions, the Depression and world wars. Each one had crippling effects on the state, but Extension agents were present to help see clients through those challenges and others," Jackson said. "For example, Mississippi's cotton farms are 100 percent boll weevil free today, due in a large part to Extension's efforts working with the farmers themselves, who all did what it took to eliminate cotton's historic No. 1 pest."
Kenneth Hood, a cotton grower in Bolivar County, was chairman of the Boll Weevil Eradication Board during the eradication efforts.
"Had it not been for some key elements in Mississippi, such as MSU's Extension Service, boll weevil eradication would not have happened," Hood said. "Extension worked in all the state's regions, at the state level and the county level, getting the information out to the farmers."
Hood said the enormity of the program required several years of effort.
"Mississippi was divided into four initial regions, and eventually one of those was divided to make a total of five regions. Each one had to have educational meetings, program votes and director elections," Hood said. "Extension was intensely involved in the program throughout the five years or so that each region needed to become boll weevil free. Because of Extension's and growers' efforts, Mississippi growers no longer lose a single boll to boll weevils."
Jackson described the eradication effort as a classic example of taking research-based information to the people for better production methods.
"We can point to similar stories in other commodities, where simple or not-so-simple changes enabled growers to be more successful," Jackson said.
Home demonstration clubs in the early years of Extension evolved into home economics programs and continue today in a variety of family and consumer science activities addressing topics such as nutrition, health, financial literacy, volunteer programs and home-based businesses.
Extension's flagship program for young people, 4-H, has also evolved in the last 100 years, Jackson said. Mississippi received the first federal dollar budgeted in the United States for the forerunner of today's 4-H. This funding was for corn club programs in Holmes County in 1907. These were precursors of 4-H, even before Extension was created.
"Early youth clubs sought to send children home to their families with better skills in agriculture, food and textiles," he said. "Today's 4-H members still do those projects but so much more."
Paula Threadgill, associate director of the MSU Extension Service, oversees the state 4-H program.
"Youth are involved in technology projects, such as robotics, and also programs like ATV safety and shooting sports," she said. "Leadership skills and citizenship projects are where we really get the reassurance that our future communities will be in good hands."
For more information on the Extension Service Centennial Celebration, visit the Extension Service Facebook page at https://www.facebook.com/MSUExtService or Twitter account at https://twitter.com/MSUExtService.