Information Possibly Outdated
The information presented on this page was originally released on June 23, 2014. It may not be outdated, but please search our site for more current information. If you plan to quote or reference this information in a publication, please check with the Extension specialist or author before proceeding.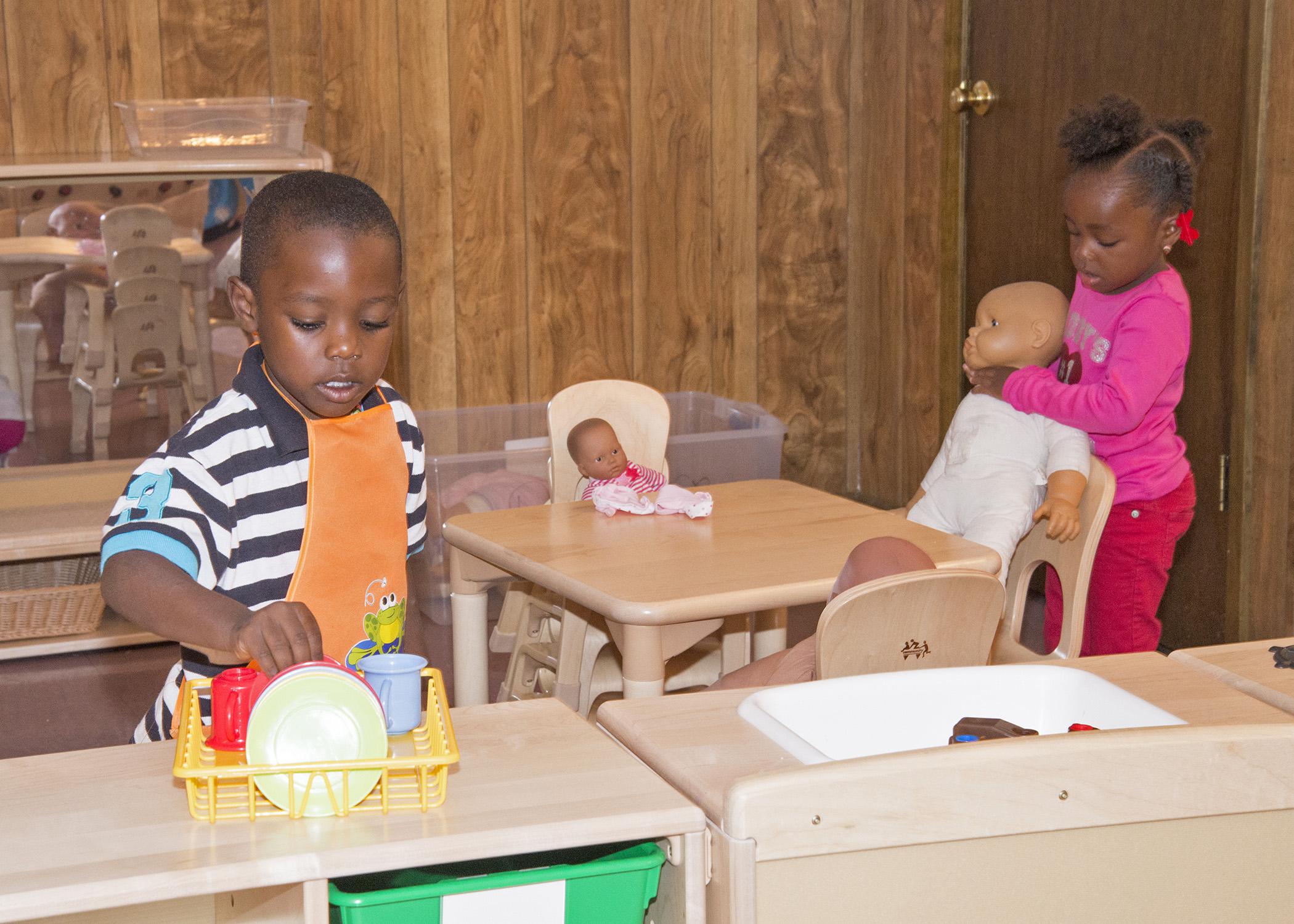 MSU child programs aid tornado recovery
LOUISVILLE -- When the April 28 EF4 tornado leveled Destiny's Day Care in Louisville, center owner Deborah Holmes was relieved by the quick response from two Mississippi State University programs.
"I started getting calls from MSU wanting to know how we were and what we needed," Holmes said. "They showed up at the right time."
The first call Holmes received came from the Early Childhood Institute, a program of the MSU College of Education, which had previously provided technical assistance to her staff.
"We contacted Mrs. Holmes to check on her, her staff and the children and found they needed help to reopen quickly," JoAnn Thomas, project director at the Early Childhood Institute said.
"All the support built me back up and let me know I could get through this," Holmes said. "Each day there were at least five people from MSU providing the manpower that made reopening in a week possible. They didn't just talk the talk about wanting to help. They showed up to work."
The Mississippi Child Care Resource and Referral Network, a program of the MSU Extension Service, assessed the center's needs as part of its disaster relief services through Mississippi Department of Human Services, Division of Early Childhood Care.
"We learned two teachers at Destiny's Day Care were injured sheltering two children, and the center completely lost its building," said Jamila Taylor, a field supervisor for the network. "With children and families in need of care, getting the center reopened became a priority."
The Mississippi Department of Human Services, Division of Early Childhood Care and Development deployed both MSU programs, which it funds, as part of its mission to support quality early care and education.
"Without the coordination from the Division of Early Childhood Care and Development, this rapid response would have been impossible," said Louise Davis, Extension professor and director of Mississippi Child Care Resource and Referral Network.
Along with materials from the division, the MSU programs donated materials, supplies and personnel. In addition to classroom assistance, the MSU programs unloaded, assembled and arranged materials supplied by Save the Children, an international nongovernmental organization that promotes children's rights, provides relief and helps support children's needs.
"Save the Children's impact cannot be understated," Taylor said. "Fulfilling orders to restock an entire child care program would be an impenetrable roadblock without their assistance."
To reopen the center, the Warren Chapel Church of God and Christ offered its building. The preschool program is in the fellowship hall and the infant and toddler children are in Sunday school classrooms.
Other organizations have also been instrumental in the recovery efforts from the Mississippi Department of Health working to get a temporary license to private companies offering materials essential to meet the daily needs of the children and staff.
"Kaplan Early Learning Company provided a mobile sink for the infant room that was a key piece in meeting the licensing regulations," Davis said. "With a sink, proper hand-washing and other sanitary procedures can be followed to ensure the health and safety of the children and staff."
"Community Playthings donated classroom furniture for the temporary space and for the new center when it is rebuilt," Davis said. "These high quality, state-of-the-art materials have tremendously transformed the space."
In addition to the aid provided at Destiny's Day Care, the programs have assessed other centers in Louisville and Tupelo that were affected by the storms.
"Some centers had major structural damage while others' needs were not as severe," Davis said. "We visited each one with supplies and offered services to assist them in continuing their support of Mississippi's children."
"We're glad to be there helping these children receive the one-on-one care they need in a safe, quality environment," Thomas said. "It is also important to provide child care so that parents have some freedom to begin putting their lives back together or go back to work. We're always glad when Mississippi State's early childhood programs can come together to help children get back to their important work of play."
Holmes said she, her staff and the families they serve are grateful for everything, especially the hugs.
"You never expect to live through anything like this," Holmes said. "Before I knew MSU from the training and technical assistance programs, but I didn't know how much the people cared until this. They have been our backbone at a time when we needed someone to hold us up."

News Story Contact
Child and Family Development, Child and Family Well-Being, Child Care-Giver Training, Parenting Educ
Your Extension Experts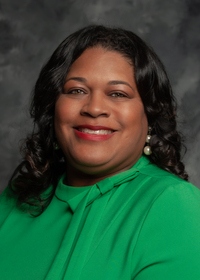 Director, Head Start & EHS Prg