Information Possibly Outdated
The information presented on this page was originally released on April 25, 2013. It may not be outdated, but please search our site for more current information. If you plan to quote or reference this information in a publication, please check with the Extension specialist or author before proceeding.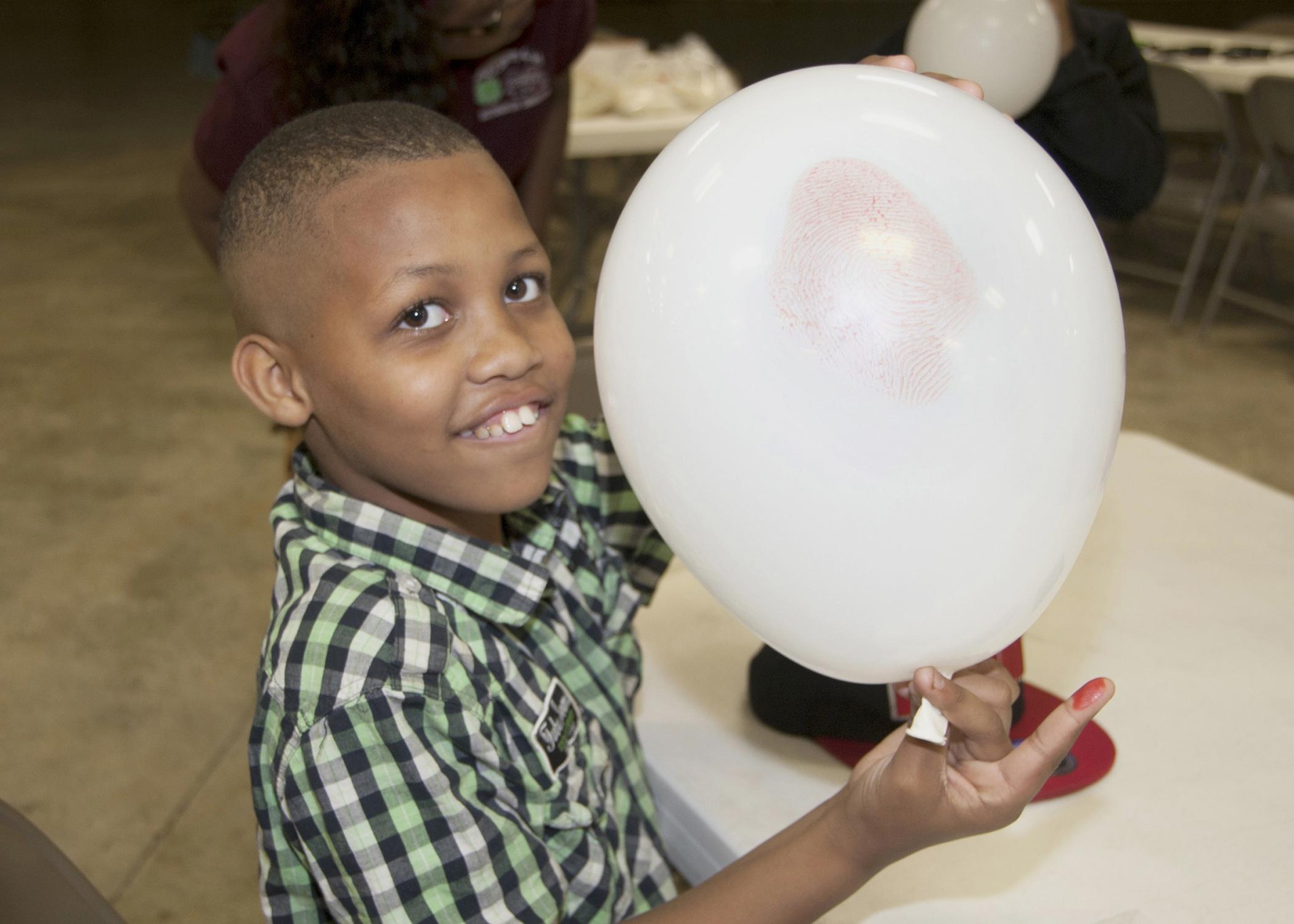 Forensic activities make learning programs fun
MISSISSIPPI STATE – The program teaches science, teamwork and observation skills, but to the participating students, Code SSDD is just fun.
Officially known as Science Sleuths and Digital Detectives, Code SSDD is offered by the Mississippi State University 4-H program through a grant from the National 4-H Council. Linda Mitchell, Extension professor, created and presents the program.
"There's a lot of interest in forensics because of television programs and other things, and young people love it," Mitchell said. "I created this program to focus on science and to align closely with the core basics students are learning in school."
At a recent event at the North Mississippi Research and Extension Center in Verona, Mitchell walked classes through an outdoor storage yard one time to look at the fences and pieces of equipment there. The students then were given a piece of paper and told to draw what they saw.
"You get widely varying results when you ask people to describe what they saw," Mitchell said. "You have to teach children to be observant, and this exercise helps with that skill."
As a team-building exercise, Mitchell brought out contraptions called walkers and lined students up in five-member teams for a race. A walker is a matched set of long boards with five equally spaced ropes attached that serve as handles. The trick is to move as a team to walk the boards across the finish line.
"I couldn't move my legs. It was a little bit hard," said Jamal Gibson, 9, a third-grader at Ashland Elementary School in Benton. "I told them when to move their legs. We had to learn to walk together, and they had to learn to listen to me."
Indoors, Mitchell taught some basic science lessons, this time about fingerprints. She said the set of ridges that are unique to each person give the finger its ability to grip.
"Did you know that there are three types of fingerprints? If you magnify your print, you will find it is a whorl, an arch or a loop," Mitchell said.
Then she showed the students how to partially inflate white balloons, roll their inked fingertips on their balloons to leave prints, and then inflate the balloons completely.
"It got bigger and bigger when I blew [the balloon] up," said Martavious Williams, 10, a third-grader at Ashland Elementary. "I wanted the fingerprint to get bigger so I could see it."
Paula Threadgill, associate director of the MSU Extension Service, said the forensics lessons make science fun for students and show them how what they are learning in school can help them in life.
"The Extension Service has been around for a long time, but many people only think of Extension as related to agriculture," Threadgill said. "Programs such as Code SSDD introduce the Extension Service to the next generation and let them understand how it can help in many ways."
Mitchell takes the basic ideas of Code SSDD and makes them appropriate for different age groups. Activities are ideal for short sessions with young students, and these activities can form the basis for weekend retreats for teenage groups. She has plans to use movie-making to teach observation skills, teamwork and communication, and she plans to offer an online, virtual crime scene clue hunt this summer.
"We want our young people to be prepared for life, and these activities can spark an interest in a career or a field of learning," Mitchell said. "We want to make learning so much fun that the young people don't even realize they are exercising their brains."