Information Possibly Outdated
The information presented on this page was originally released on August 22, 2013. It may not be outdated, but please search our site for more current information. If you plan to quote or reference this information in a publication, please check with the Extension specialist or author before proceeding.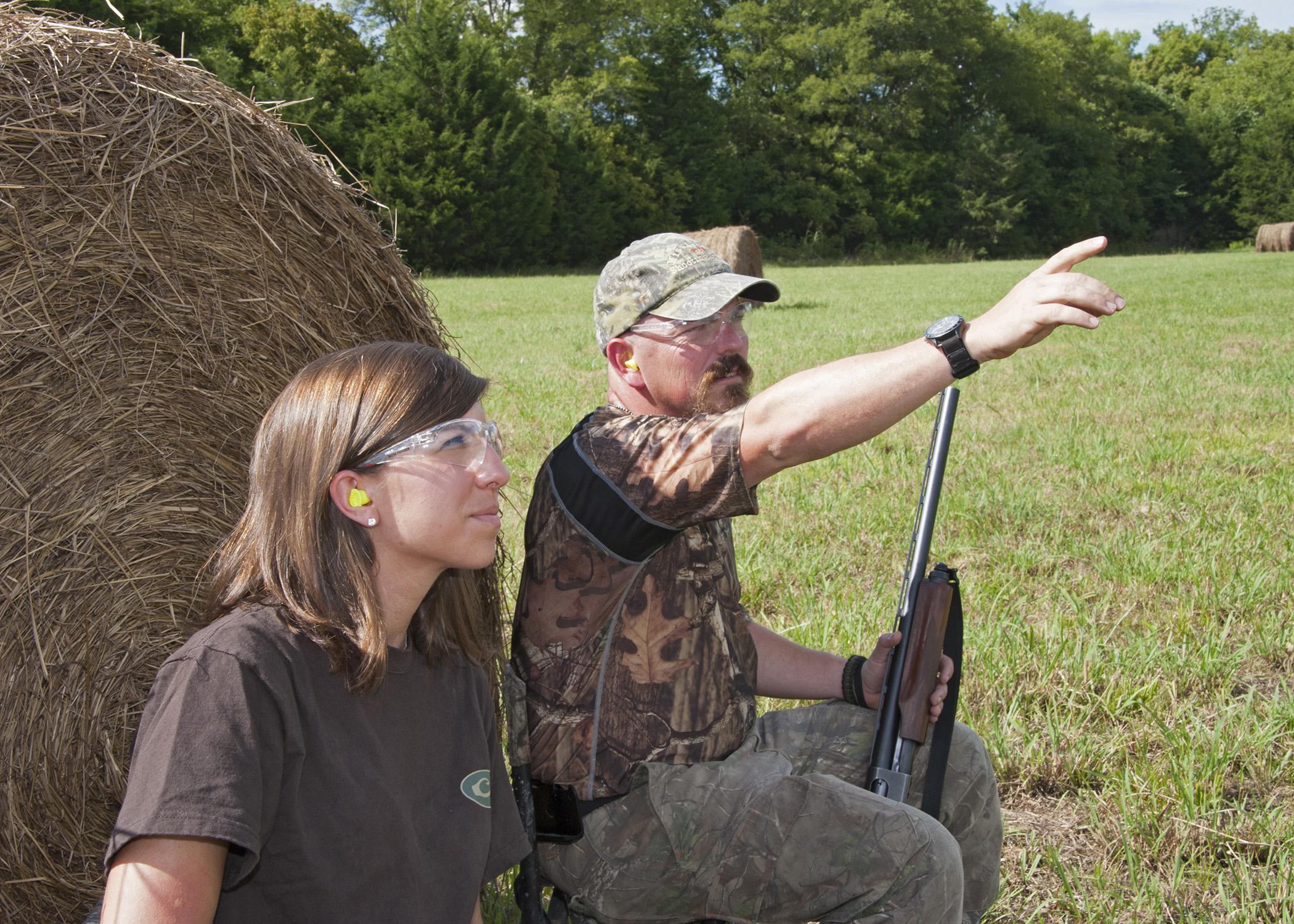 Dove hunting season opener is as Southern as sweet tea
MISSISSIPPI STATE -- When Labor Day rolls around each year, friends and family throughout Mississippi head to the fields early in the morning to get the first flights of doves over the fields they planted in the spring.
John Long, 4-H youth development specialist and shooting sports state program leader with the Mississippi State University Extension Service, said opening day of dove season is the big kick-off to hunting season and is considered a Southern tradition.
"The opening of dove season is as much a part of our culture as sweet tea and fried food," Long said. "There is a lot of planning and anticipation, and it's a social sport. There's a lot of camaraderie that you don't get with the different solitary hunting activities.
"It's a great opportunity to spend time with family or get to know people better, but firearm safety is just as important as marksmanship and having fun," he said.
Ashley Ward, MSU alumna and grassroots marketing assistant for Ducks Unlimited, is 23 years old and has participated in dove season with her family since she was a young child.
"My dad would take me to the dove field with him from the time I was in a car seat," Ward said. "He'd put me under the shade tree right next to him, and our black Lab would sit and play double duty of babysitter and retriever. I've never missed an opening weekend of dove season, except twice for hurricanes."
Ward said hunting has given her the opportunity to spend time with her father and experience the beauty of the natural world, whether it's watching the sun come up or listening to birds waking up in the morning.
But hunting has also given her the chance to show the boys a thing or two.
"Participating in 4-H shooting sports made me a much better shot," she said. "My friend and I were the first girls to represent Mississippi at the national competition in shotgun. The September after I got home from nationals, I was the first person every day to leave the dove field with my limit.
"Some guys were confused, and some were a little mad that they had just let a girl beat them in the dove field. My dad was thrilled. He was grinning from ear to ear," she said.
Every year, Ward's family treks from Waynesboro to the Delta for opening weekend.
"We have a group of friends and family that we hunt with, and traditionally we have big cookouts after a day of dove hunting," she said. "That's what it's all about: spending time with friends and family."
Long said that firearm safety is especially important when hunters of varying ages and experience levels are on the field.
"It's a sport for seasoned veterans as well as newcomers, but no matter how much experience you have, you must still practice the tenets of firearm safety," he said. "Be aware of your muzzle; always keep it pointed in a safe direction; never put your finger on the trigger until you're ready to shoot; and treat all firearms as if they were loaded."
Hunting doves requires constant awareness of the target and other hunters.
"Make sure you don't shoot at low birds, because you may not see that someone is in your line of fire," Long said.
Long said all hunters should consult the rules and regulations governing hunter education requirements and licensing. He encouraged young people ages 8 to 18 to join 4-H shooting sports.
"Keeping yourself and others safe includes wearing eye and ear protection and staying hydrated," Long said. "People forget that it can be hot in September, and it's important to drink a lot of water. Eye protection should be worn to avoid damage from stray pellets. Protecting your ears now prevents damage you'll notice 20 years down the road."
For information about hunting safety and regulations, visit http://www.mdwfp.com. For information about 4-H shooting sports, go to http://extension.msstate.edu/4-h/shooting-sports.
Released:
August 22, 2013