Information Possibly Outdated
The information presented on this page was originally released on September 8, 2011. It may not be outdated, but please search our site for more current information. If you plan to quote or reference this information in a publication, please check with the Extension specialist or author before proceeding.
Security concerns prompt fertilizer regulation interest
MISSISSIPPI STATE – A fertilizer commonly used in Mississippi is the target of thefts and criminal abuse, prompting federal regulators to consider more carefully controlling this chemical's distribution and producers to look for alternatives to avoid the hassle.
Ammonium nitrate is sold in granular form as an efficient source of nitrogen fertilizer. It is often used for pasture systems and hay production but also has other crop uses. It is desirable because the nitrogen comes in a form readily taken up by plants but not readily lost to the atmosphere.
Rocky Lemus, forage and grazing systems specialist with the Mississippi State University Extension Service, explained the chemical's unique composition.
"The ammonium part of this fertilizer stays in the soil very well," Lemus said. "The soil is negatively charged and the ammonium is positively charged, so the fertilizer adheres to the soil. You don't have a lot of losses, and microbes in the soil break down the nitrate to a form the plants can readily use."
Lemus said hay producers and those heavily grazing cattle need as much as 600 pounds of ammonium nitrate an acre per year for optimal forage production. An alternative source of nitrogen for plants is urea or urea ammonium sulfate, but high temperatures and high humidity cause much of the nitrogen from the urea to be lost to the atmosphere rather than taken into plants.
Producers like ammonium nitrate because it is efficient. Others like the chemical because it can be used to make a powerful explosive. The 1995 bombing of the federal building in Oklahoma City and the attacks in Norway in July were both carried out with explosives made using ammonium nitrate.
The United States is one of several nations that have responded by increasing the controls placed on the sale, distribution and use of this petroleum-based chemical. Most recently, Congress gave the U.S. Homeland Security Department the authority to develop a program to regulate it.
On Aug. 2, Homeland Security proposed the "Ammonium Nitrate Security Program," which would regulate the purchase, sale and transfer of 25 pounds or more of ammonium nitrate. Individuals purchasing or selling this chemical would be screened against U.S. terror watch lists.
Alex Lewis, manager of the George County Co-op in Lucedale, said his business is one of only a few locations in Mississippi selling this type of fertilizer. He has increased security at his farm supply store to limit its abuse.
"We put cameras up and started catching a bunch of guys who were trying to steal it," Lewis said. "We built some heavy doors, and they haven't tried to go in there since we put the new doors on."
This co-op keeps a driver's license file to track purchases of those who buy this fertilizer. Lewis has also trained the sales staff to be careful when selling this chemical.
"I don't sell to anyone who doesn't have a history of buying here, and I check to see what else they're buying," Lewis said.
He said the fertilizer has such an advantage over other nitrogen sources that he is doing all he can to ensure that it is only sold to producers who will use it legitimately.
"This isn't something that we want to lose," Lewis said. "If we try to police it now and if all the co-ops do what they should, then we can still sell ammonium nitrate."
Larry Oldham, Extension soil specialist, said alternatives to ammonium nitrate are available, but there are downsides.
"Ammonium nitrate has been a very good fertilizer for us in the state because it is easy to use and has quite a niche as an efficient nitrogen source for forages and pastures," Oldham said.
Because Mississippi has a warm, humid climate for much of the year, other nitrogen fertilizer sources, such as urea and ammonium sulfate, are less efficient and require careful management.
"You should price nitrogen by the pound of nitrogen, not the pound of overall product," Oldham said. "Only then can you truly compare the cost between alternative products."
MSU is involved in ongoing research to test the effectiveness of alternate nitrogen fertilizers in various forage production systems.
Released:
September 8, 2011

Your Extension Experts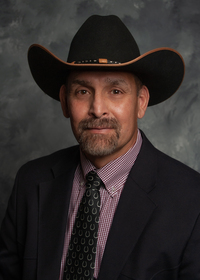 Extension/Research Professor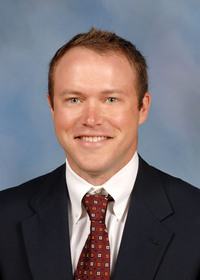 Assoc Ext/Res Prof & Fac Coord