Information Possibly Outdated
The information presented on this page was originally released on December 9, 2010. It may not be outdated, but please search our site for more current information. If you plan to quote or reference this information in a publication, please check with the Extension specialist or author before proceeding.
Wild pigs may pose health threats in state
By Karen Templeton
MSU Ag Communications
MISSISSIPPI STATE – Feral swine, commonly called "wild pigs," can do more than damage crops and property; they also can transmit diseases to humans and domestic animals.
Feral swine are a non-native, highly adaptable species found throughout the country. They have been seen in Mississippi since the 1980s and have caused significant agricultural and environmental damage.
The U.S. Department of Agriculture's Animal and Plant Health Inspection Service has been monitoring diseases in feral swine across the state. Thus far, they have examined more than 323 hogs from 23 Mississippi counties.
"Antibodies for Brucella suis, or swine brucellosis, were found in 15 swine in three counties," said Kris Godwin, APHIS' Mississippi Wildlife Services Director. "There were also 17 swine in five counties that tested positive for antibodies for pseudorabies."
The presence of antibodies does not mean the animals are diseased. The antibodies indicate that the animals have been exposed to those diseases at some point in their lives.
"Swine brucellosis can infect many animal species. It can cause late-term abortions, infertility and sometimes arthritis in swine and cattle," said Dr. S.W. Jack, Mississippi State University College of Veterinary Medicine professor. "The disease can be transmitted to humans who handle infected animals, so we are urging hunters and others who come in contact with feral swine to take precautions."
Jack, who specializes in pathology and population medicine, said swine brucellosis can be transmitted through swine's bodily fluids and causes flu-like symptoms in humans.
"Pseudorabies, while not dangerous to humans, can be transmitted from swine to cattle and dogs. It is sometimes called 'mad itch' and can pose a major health threat to domestic animals," Jack said. "In cattle and dogs, it can cause abnormal posture and gait that rapidly progresses to seizures, coma and death."
Currently, neither disease is present in Mississippi's domestic livestock. However, because antibodies for these diseases have been found in feral swine, experts caution Mississippians to be diligent about protecting themselves, their domestic animals and the state's livestock.
"Hunters need to practice proper precautions when handling feral swine carcasses," Godwin said. "Wear gloves when handling and cleaning wild game. Also, as with any other pork product, feral swine meat needs to be cooked thoroughly before it is eaten."
Godwin said hunters should keep their unvaccinated dogs away from feral swine.
"Hunting dogs that corner feral swine pose one of the greatest risks. The swine will obviously feel threatened and could become more aggressive," she said. "We encourage hunting these invasive pigs, but we want hunters to keep themselves, their hunting dogs and pets safe. Do not allow direct contact between unvaccinated dogs and the feral swine and don't allow your pets to eat raw feral swine meat."
Jack said feral swine populations are growing rapidly, and they should be considered an invasive species.
"In order to reduce health threats, do not transport swine for hunting or any other purpose," Jack said. "Moving these animals just increases the chance that they may spread disease and also continue to increase populations."
Landowners are encouraged to trap or hunt feral swine to help reduce their population in the state.
"Trapping followed by euthanasia is an effective way to reduce feral swine populations," Godwin said. "Make sure to have a door that closes once pigs have entered and then prevents them from escaping."
Landowners are permitted to hunt feral swine on their property 24 hours a day, all year long, Godwin said.
"Trapping should be the primary means of removal, but we certainly encourage hunting as long as hunters follow appropriate safety precautions and state laws that pertain to feral swine," she said.
Jack said suspected cases of disease should be reported to a local veterinarian or the Mississippi Board of Animal Health at (601) 359-1170.
Released:
December 9, 2010

Your Extension Experts
Senior Extension Associate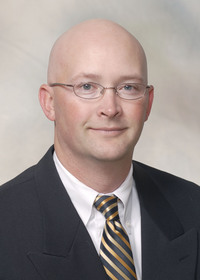 Related Publications
Publication Number:
P2661
Publication Number:
P2659
Pages