Information Possibly Outdated
The information presented on this page was originally released on August 27, 2009. It may not be outdated, but please search our site for more current information. If you plan to quote or reference this information in a publication, please check with the Extension specialist or author before proceeding.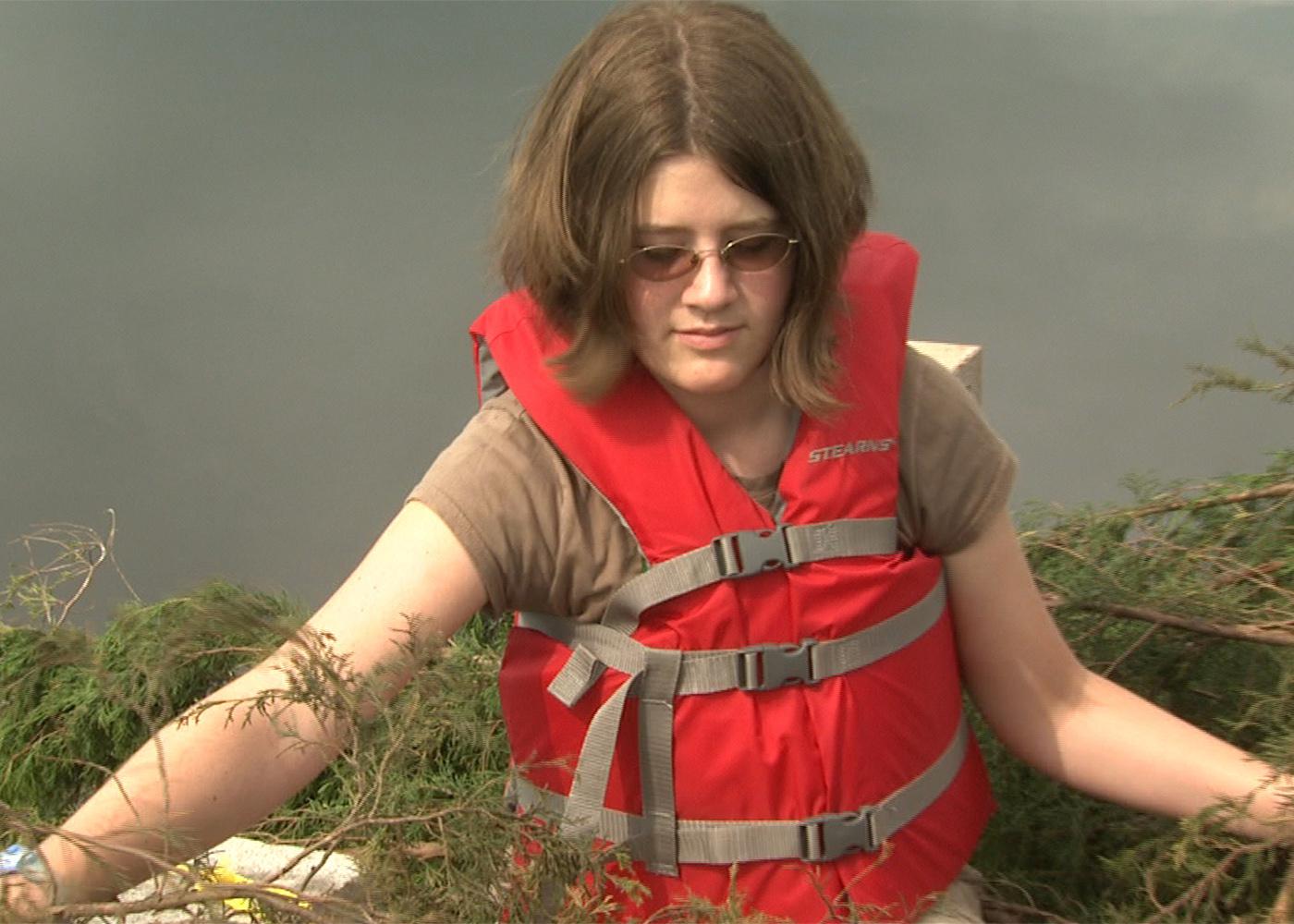 Conservation camps transform science into fun family activity
MISSISSIPPI STATE – Families that do not venture outside miss what the outdoors can teach them about conservation and natural resource management, but Mississippi State University offers a summer camp series that combines fun and excitement with science and career exploration.
As a nation, many Americans are losing touch with the outdoors because electronic entertainment entices them to stay inside, said camp director John Guyton, associate professor of wildlife and fisheries with MSU's Extension Service. Mississippi has abundant natural resources, parks and facilities that educators use to encourage people to go outside for adventure.
"We merge many outdoor sports activities with wildlife briefings," Guyton said. "We found the camps to be a successful way to introduce youth, their parents and area teachers to conservation concepts relative to wildlife and fisheries."
Eighth-grader Dana Reppel of Kiln, 13, said she hopes to come back next year to the advanced conservation camp at MSU.
"You're always busy at camp," she said. "If you don't mind sweating, you're going to have a lot of fun."
The five-day camp was one of three outdoor-oriented camps offered this summer by MSU. The camps offered a mix of outdoor sports like scuba diving, rock climbing and bowfishing with briefings on hunting turkey and managing quail. Participants also observed mist netting, a technique used to catch and band wild birds.
"We instruct children to handle rifles and shotguns safely," Guyton said. "We also introduce them to trapping, and we give them time to practice archery skills and other sports activities."
He said youth built fish attractors by sinking cedar trees in Oktibbeha County Lake with the help of the Mississippi Department of Wildlife, Fisheries and Parks. The youth learned how the structures attract smaller fish, which in turn attract bigger ones.
The camps are open to youth 10 and up and their parents or guardians. This approach is designed to get the family interested in outdoor and conservation activities and make the experience last beyond camp.
"I've learned quite a bit myself," said Gail Reppel, Dana's mother. "As a parent, you have to walk the talk. You can't expect your kids to be interested in something if you're not doing it, too."
Gail Reppel and other parents illustrate the camp's intergenerational approach.
"If we can get children and their parents outdoors to engage in activities together, we extend the opportunity for children to go outdoors more often," Guyton said.
Parents who attend camp soon see their children develop a stronger interest in stewardship after being outdoors.
"We had one mom comment after our first camp that at last they had a child who would value and appreciate their family's land, and that was extremely exhilarating," Guyton said.
Dana Reppel said the camp has inspired her to consider a career in ornithology, which is the branch of zoology that deals with the scientific study of birds.
"I really love birds," she said. "Attending MSU's camp convinced me that this is what I may want to do with my life."
Released:
August 27, 2009