Information Possibly Outdated
The information presented on this page was originally released on August 10, 2018. It may not be outdated, but please search our site for more current information. If you plan to quote or reference this information in a publication, please check with the Extension specialist or author before proceeding.
Sod demand strong, survived tough winter
STARKVILLE, Miss. -- Sod production is a year-round process for Mississippi producers, and demand is up for this valuable commodity.
Jay McCurdy, turf specialist with the Mississippi State University Extension Service, said the state's producers are having a good year with this grass crop.
"The weather is always a challenge," McCurdy said. "A cold start to 2018 left many producers dealing with winter injury, and many acres had to be reestablished. Wet weather was scattered throughout the Southeast in early summer. Producers in northeast Mississippi were on the wet end of the spectrum, while many in central Mississippi were dry."
The state was mostly dry through July and into August, so sod producers had to supply supplemental irrigation to meet their crops' needs.
"Sod is cut year-round, weather permitting, so it is always in a state of harvest and regrowth," McCurdy said.
Mississippi has about 4,300 acres of sod, a figure that has stayed relatively stable in recent years. Acreage and price are both affected by demand, which is generated mostly by new housing starts.
"Demand is up in general this year, but new housing starts may be a little lower than last year," McCurdy said. "I think we're seeing project completion of last year's new home starts, and that is driving demand."
Mississippi sod producers also help supply markets in neighboring states. McCurdy said housing markets in Alabama and Tennessee have increased slightly over last year's markets.
Dan Crumpton, owner of Oasis Sod Farms in Clarksdale, Jackson and Picayune, said warm-season grasses thrive in the heat, but the No. 1 problem he has this year is labor.
"Working on a sod farm is not easy work," Crumpton said. "It's labor-intensive if you don't have the quarter-million-dollar stack machines, which we don't have, to stack our cut sod on pallets."
Crumpton has about 600 acres of sod and irrigates nearly 90 percent of it. His operation usually mows the sod twice a week. Harvest frequency depends on the grass variety and area where it is grown.
"In the Delta, I can get three crops of Bermudagrass every two years," he said. "I probably get the same in central Mississippi, but down on coast soil, I'm pushing to get a crop of Bermudagrass a year, and you have to spoon-feed it every nutrient it needs. It takes a lot of inputs and time."
Blake Layton, Extension entomologist, said fall armyworms are pests that sod producers and pasture owners must manage each year.
"How you manage these pests differs by the type of operation," Layton said. "Turf farms can use a few products that are not labeled elsewhere, and they also have some restrictions that do not occur in other turf situations."
Layton said the billbug is another important pest that sod producers must manage, and fire ant control is especially critical for those who ship turf outside the fire ant quarantine zone.
Released:
August 10, 2018

News Story Contact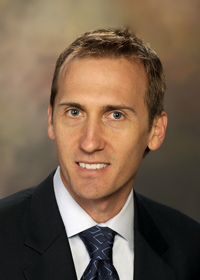 Turfgrass Extension Specialist/Weed Scientist/Weed Control-Turf and Ornamentals
Entomology; extension insect identification; fire ants; termites; insect pests in the home, lawn and
Your Extension Experts